Lovers around the world be warned: just going through the motions in bed may no longer cut it, because your partner may now have a way to find out if you're truly giving it your all.
At least that would seem to be the promise behind a new application launched for the iPhone that rates people's performance in the sack, the Telegraph reports. The app, called "Passion" works as so:
Users simply start the programme, strap the phone to their arm or belt, and press 'stop' when lovemaking is over.

The programme then gives a rating from 'bad' to 'perfect' on three criteria - duration, activity, and orgasm.

Duration is monitored by the phone's timer, activity through the 'accelerometer' motion sensor, and orgasm via the microphone.
The most amusing line in the product description--or, depending on your outlook, the most terrifying--is the suggestion that post-intercourse "you can go online and see how well you did against the rest of the world." To see just how it rates you, check out the screengrab below.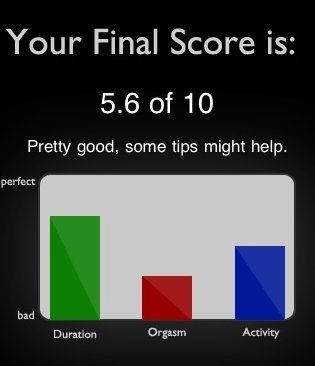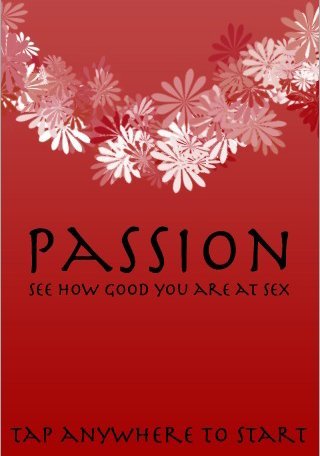 The Passion app is hardly the only iPhone app whose novelty might make you laugh. Here is a slideshow of 10 other 'inappropriate iPhone apps ("The Pick-Up Guide" anyone?) for your amusement.

Related
Popular in the Community