2011 was a year of friction -- people demanded to be heard and if they weren't heard, they occupied. They physically made themselves part of the conversation, taking the narrative into their own hands and putting voice to visceral disagreement. Political debates devolved into jabbering about fiscal fictions divorced from reality. Presidential pretenders ignored problems in plain sight while posturing about unreconstructed ideas generations behind the times. It was not a satisfying spectacle -- that's why much of the year's best culture made a sense of redefinition urgent and indispensable.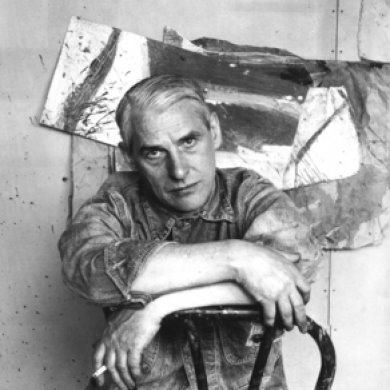 'Art never seems to make me peaceful.' Willem de Kooning.

The de Kooning retrospective at MoMA was meaningful for art mavens -- it cemented old Willem's position as one of the 20th century's indispensable figures. For some of us that position needed no validation in the first place. But it was his Women paintings that looked as shocking if they'd just been painted. It wasn't a time to reexamine social commentary (though that's always near at hand) -- it was the immediacy of a strident form of experience, something few outlets gave voice to. In de Kooning's prowess, in his sheer ferocity, is an unvarnished form of expression that, decades after the fact, still carries the day.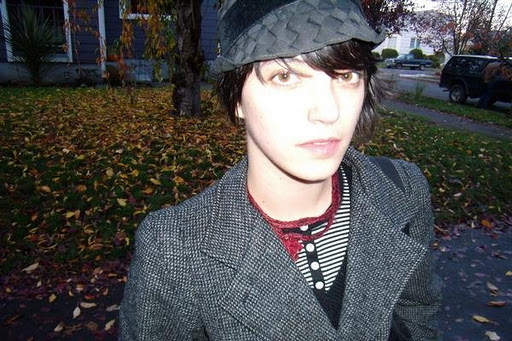 Truth in Advertising: Sharon Van Etten.

On the topic of women, our favorite act of the year was the diminutive but ferocious singer Sharon Van Etten. A few Sharon sightings at South by Southwest got us interested -- listen to Peace Sign if you want to hear beautifully damaged singing courtesy of a musician who's clearly lived through it. When she opened for The National last month she was in fine form -- her new record comes out in February. The single "Serpents" (with a little help from brothers Dressner) is dangerously good.
South by Southwest remains a vital part of the year -- there are simply too many good bands to hear. Other favorites from Austin: the intoxicating techno pop of Toronto's Austra, the ongoing winning melodies of Beach Fossils, the British power pop precision of Veronica Falls, and perennial favorites An Horse and Amy Cook.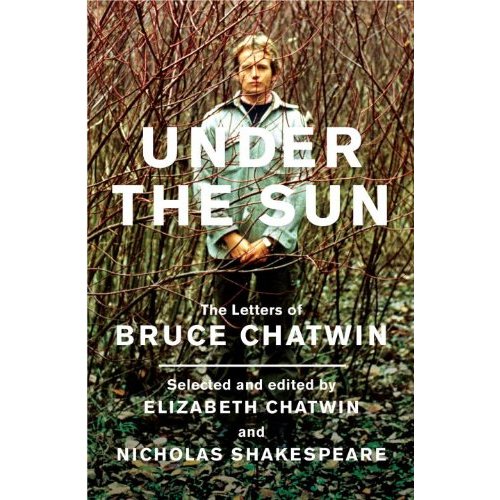 Gabrielle Hamilton's memoir Blood, Bones & Butter proved she has a skill to cut right to the heart of the matter. That's why she's a terrific chef and just as good a writer. She's no dabbler -- she has a rare talent for putting words to her ongoing hunger. Collections from writers of previous generations sounded spot on, whether they were pioneering critics -- Selected Writings of Pauline Kael (Library of America) -- or unmatched travel writers -- Under the Sun: The Letters of Bruce Chatwin (Viking).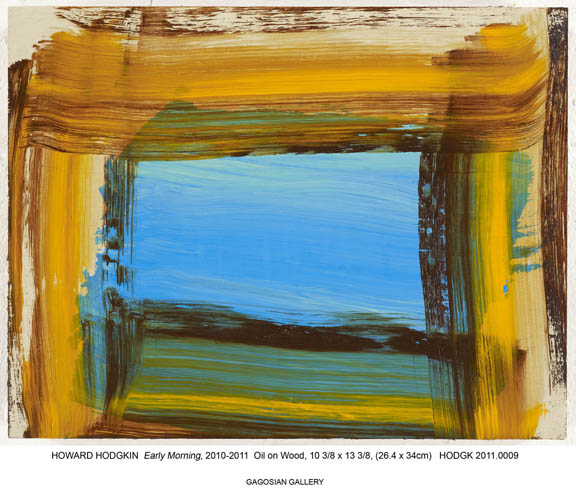 © Howard Hodgkin. Courtesy Gagosian Gallery. Photography by Prudence Cuming Associates Ltd
In a difficult year, we took pleasure where we could get it, whether it was Richard Diebenkorn's luminous book The Ocean Park Series (Prestel), Howard Hodgkin's lively paintings at Gagosian, George Braque's essential dynamism at Acquavella Galleries, the sublime show of Indian paintings at the Met, or Werner Herzog's unforgettable Caves of Forgotten Dreams. But two favorite moments were of completely different scale: Richard Serra's epic installation, Junction/Cycle at Gagosian was not about the fanfare or imposing his will upon the audience. Rather, it was the masterwork of the artist in full, and the scale was exactly right. The most obstinate artist of the era presented objects of unrelenting beauty -- the grandeur felt entirely justified. At the other end of the spectrum was the intimate concert at the Met Museum of the Anonymous 4, the stellar early music group. Singing carols across centuries, it was a rare moment of undiluted aspiration. In a year when powerful voices often sank to the bottom it was a reminder that a sustained high note of can still be heard. You just had to listen closely.
REAL LIFE. REAL NEWS. REAL VOICES.
Help us tell more of the stories that matter from voices that too often remain unheard.