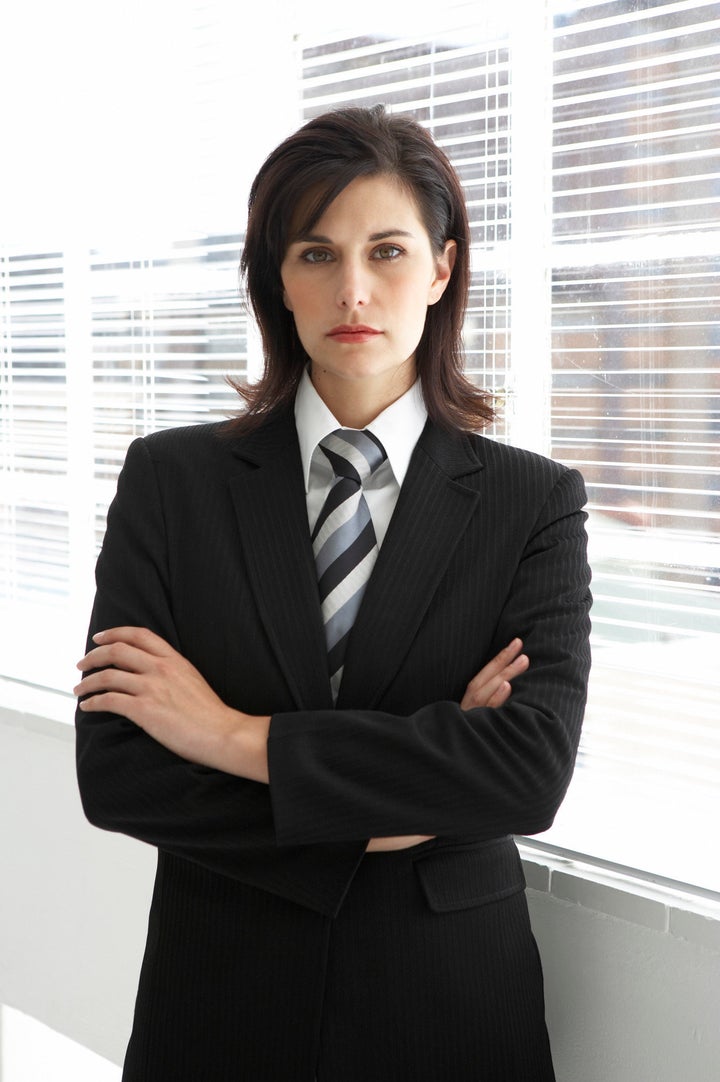 Janine* had been working as a post office clerk for 25 years. Whenever she felt inadequate, she would tell herself that she really was destined for more prestigious work, but circumstances had always gone against her. She had been born to a single, impoverished and abusive mother who discouraged Janine from even finishing high school. Then, her brief marriage to a sadistic man produced a son who lived off her salary, smoking crack whenever he could.
At the post office, customers complained that Janine was the slowest, most unpleasant clerk on the floor. No matter how many times supervisors reprimanded her, she knew she was in no danger of losing her job, so she maintained a dawdling pace.
"I'm not going to kill myself working," she'd say.
Janine was angered by all the demands customers made of her throughout the day. Instead of expressing her anger directly or trying to help herself, she passively resisted routine tasks. When someone approached her window at the post office, she would purposely ignore the person for several minutes while she straightened papers, placed paper clips in a drawer, sipped coffee. Then, when she finally accepted the customer's package or letter, she would grab it, throw it on the scale and scowl at the customer.
Janine liked making people uncomfortable and was generally perceived as punitive. When coworkers asked for help, Janine was sullen or argumentative, alternating between hostile defiance and contrition. Or, she would delay her appearance at a coworker's window or misplace documents that the person needed. Janine was quick to criticize authority and voice resentment at those more fortunate.
When her son went into a drug rehab program, the counselor asked her to join a family therapy session once per week. At first she resisted, since she didn't want anyone telling her what she had done wrong with her son.
Her son, who had been able to maintain sobriety for the first time in several months with adherence to the program, slipped back into crack use when he learned his mother refused to attend family sessions. He promised her he would stop again if she would be there for him. Janine felt manipulated and wanted to retreat into her old behavior of failure and feeling misunderstood and unappreciated, but there was something about seeing her son looking so healthy and handsome when he was sober that stopped her. She reluctantly went with him to a meeting.
The counselor understood what kind of individual he was dealing with when he met Janine and heard her exaggerated complaints of personal misfortune, instead of concern for her son. The counselor did not become enmeshed in trying to assuage Janine's claims of unjust treatment, as many clinicians do with people like Janine. Instead, he tried to get Janine to express her anger at her son's drug use. He was successful, since she exploded with rage at one point in the session. She was surprised at herself, but then agreed to attend sessions for several weeks. Her son kept his part of the bargain and maintained his sobriety for several months.
Janine had passive-aggressive personality disorder (PAPD), which consists of a pervasive pattern of negative attitudes and passive resistance to demands for adequate performance in social and occupational situations. Passive-aggressive behavior is especially harmful in the workplace as a non-active way of showing aggression. The passive-aggressive individual expresses covert hostility by procrastinating, dawdling, being inefficient and "forgetting." She refuses to adapt fully to the work given to her and instead acts out. This behavior is usually shown by employees who are powerless, although it may also be used by employers who feel this way.
Not that many people with PAPD present themselves for treatment. Instead they are busy acting out by procrastinating, complaining, resenting and generally being resistant. In Janine's situation, her desire to help her son led her to help. Co-existence of major depression or an anxiety disorder can also lead a person into treatment.
Opposition to authority is a typical symptom in PAPD, and this may be accompanied by envy and resentment of peers who succeed and who don't have problems with authority. The ambivalence and lack of ability to express anger directly leads passive-aggressives into constant disappointments and arguments. Then they complain of being misunderstood and unappreciated.
Psychotherapy should be supportive. Therapists must be careful not just to fulfill the demands of people with PAPD, because this bolsters the pathology. However, to simply refuse the demands of people with PAPD can be interpreted by them as rejection. Passive-aggressives have two opposite and conflicting needs. One is their intense need for dependence on others, and the other is a desire for independence and self-assertion. Of course, these contradictory desires make therapy difficult. Anger is turned against the self masochistically, although others may view people with PAPD as sadistic. Passive aggression is best dealt with by trying to get these individuals to ventilate their anger, since simple expression of anger and active aggression can release the imprisoned PAPD.
*Janine is not this person's real name.
Carol W. Berman, M.D. is a writer, psychiatrist and artist who lives and works in New York City. When she's not listening to patients, she's writing or painting. As an undergraduate she attended the University of California at Berkeley; she went to medical school at NYU Medical Center. Presently she is an Assistant Clinical Professor at NYU. She has practiced psychiatry for 25 years and is a member of the APA, ASJA and NWU. Her two books, "100 Questions and Answers About Panic Disorder" and "Personality Disorders," have helped thousands of patients deal with mental disorders. Read her blog on Red Room.