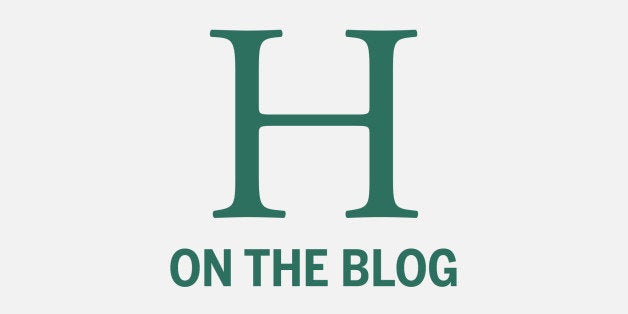 The Passive House (or Passivhaus) (PH) was first established in Germany and is quickly becoming a standard in many parts of the world, including the United States. Whereas other important standards, such as LEED), focus on many environmentally friendly aspects of the home, such as site location, sustainability, materials, water efficiency and so on, Passive House only focuses on energy and ventilation. For some homebuilders, this puts a more focused concentration on the energy aspect of home design. Although other environmental issues were not part of the certification process, all of the Passive Houses I've reviewed in my books do include those aspects.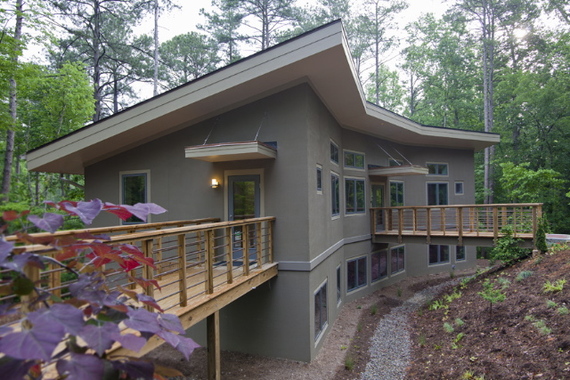 The PH Kenmore Road House, designed by architect Jay Fulkerson, was built using prefabricated insulated concrete panels. Because this house was built with many energy saving aspects, the energy requirements are minimal. The owners of the house claim that in a past very cold winter their heating bills were between $30 and $35. This house is located in Chapel Hill, North Carolina. Photo courtesy of Kent Corley.
Energy consumption for space heating and cooling in a Passive House is designed to save approximately 75 percent of the entire energy used in typical buildings. The requirements for certification are stringent and specify maximum heat and cooling demand, total primary energy consumption, and a maximum leakage of air volume per hour at 50 Pascal pressure, which is measured with a blower door test. Passive Houses are designed with super-insulation, high performance windows, an airtight building shell and the use of an energy recovery ventilation (ERV) to exchange the interior air with fresh outside air. Since Passive Houses are so airtight, ventilation is needed to keep the air fresh and healthy inside the house.
While some do include active solar systems - photovoltaic and hot water solar systems - and geothermal systems, to reduce the need for fossil fuel sources, many Passive Houses do not include these systems. Passive Houses are built with a primary goal - to limit the need for energy and reduce the demand for its production.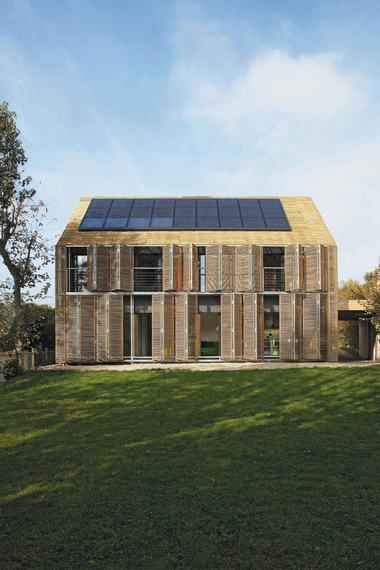 The Passivhaus in Bessancourt is just 17 miles northwest of Paris. It was built with a prefabricated panelized system. Karawitz Architecture designed the house with no heating system other than PV and solar hot water panels. Photograph courtesy of Hervé Abbadie.
Over the years of writing about home construction, I've seen a gradual increase in Passive House built homes. I found several when writing Prefabulous + Almost Off the Grid: Your Path to Building an Energy-Independent Home and many more when researching houses around the world for Prefabulous World: Energy-Efficient and Sustainable Homes around the Globe. The houses I found are not only extremely efficient, but also built with environmentally friendly materials and beautiful design. A great deal of thought was put into building these houses - from choosing a prefab method to selecting materials and systems to make the house efficient. The architects, owners and builders also worked to use the best eco-products and to design the house as beautiful as possible. These houses all help to alter the preconception of prefab and energy efficiency as being unattractive.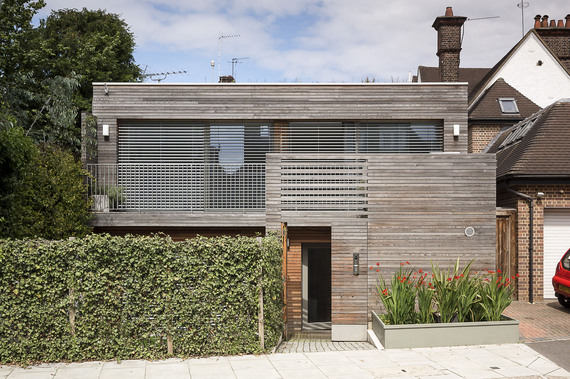 The Camden Passivhaus, designed by bere:architects, was the first certified Passivhaus in London. The prefabricated panelized system was built in Austria and installed on site in England. Photo courtesy of Tim Crocker.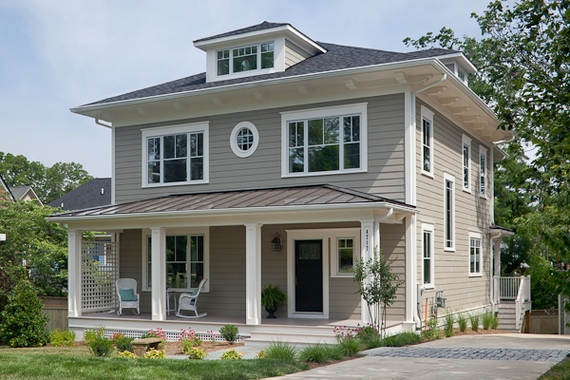 The Passive Craftsman house, designed by architect David Peabody, was built using structural insulated panels (SIPs) and is located in Bethesda, Maryland. The Passive House standards did not affect the attractive look of the house, which was designed to fit in seamlessly with the other houses on the block. Photo courtesy of Jim Tetro.
It is often assumed that being very energy efficient has to also cost a great deal more than the typical house. However, the Art House, a modular house was built by Habitat for Humanities on a meager budget and is certified Passive House. The GO Logic and Island Passive House were also built with limited budgets.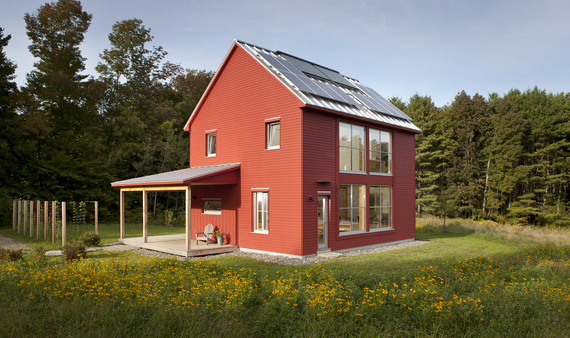 The GO Logic House was designed by architect Mathew O'Malia to serve as a prototype for future home construction. He and his general contractor/partner wanted to demonstrate that they could build a Passive House that would not only look attractive, but also cost no more than $150 a square foot. Unlike some of the other Passive Houses, this house does have photovoltaic and solar thermal hot water panels. The house is located in Belfast Maine. Photo courtesy of Trent Bell.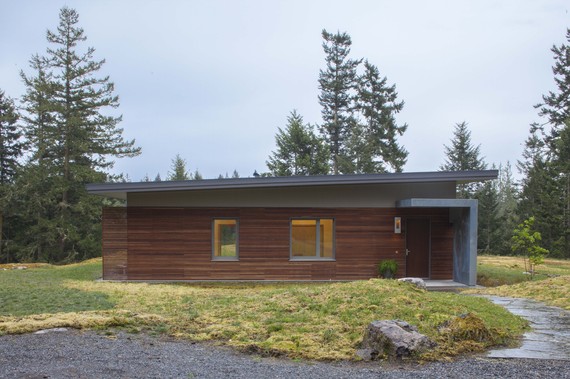 The Island Passive House, located on the San Juan Islands in Washington State was designed by the Artisans Group, with panelized walls and a modular core. This Passive House is only 1,533 square feet but includes many energy-saving features. Designer Tessa Smith says "We saw a zero percent cost increase to upgrade to Passive House on this project, compared to code-built custom houses on remote islands such as this one." Photo courtesy of Art Gray
People also assume these houses can only be built in warm climates since they can use so little energy. But the examples shown here, including the GO Logic House in Maine, the Energy Neutral Residence in the Netherlands and the Villa Langenkamp in Denmark, defy that idea. Most of the houses reviewed in my recent two books are in cold or moderate climates.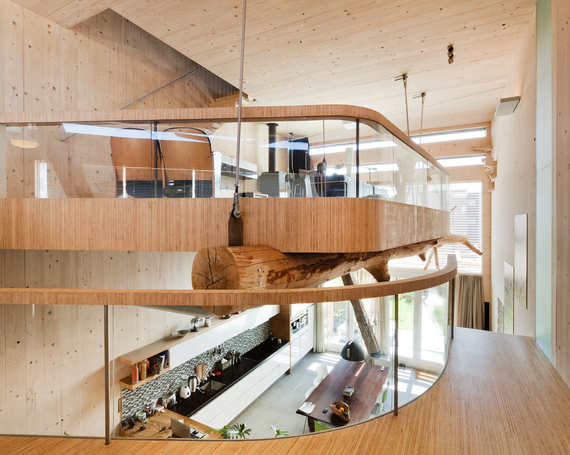 The Energy Neutral Residence was the first Passivhaus in Amsterdam, the Netherlands. It was designed by Pieter Weijnen of UPFRNT/FARO. Weijnen incorporated many sustainable and energy-saving materials including Aerogel, a NASA-developed insulation and using a previously cut down municipal tree as a design element in the house.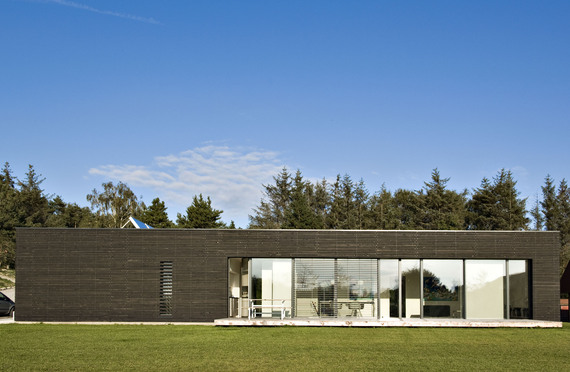 This house in Ebeltoft, Denmark is the first to be certified Passivhaus in the country. It is cleverly designed with various systems to minimize the energy requirement. Hot water is generated with geothermal heating, which also provides heating for the radiant floor system. Architect Olav Langenkamp designed the house and lives there with his family.
There are currently over thirty thousand houses built to this standard - this is likely to increase as energy costs continue to rise and people become more concerned about the reality of global warming. Many homeowners will choose to build their houses to Passive House standards because they are attractive, can be built in a wide range of climates and are affordable. The houses I have found are cutting edge examples of home design, Passive House methods are being adopted by the best in the business, and with its versatility will likely rise in popularity and be adopted as a standard by others.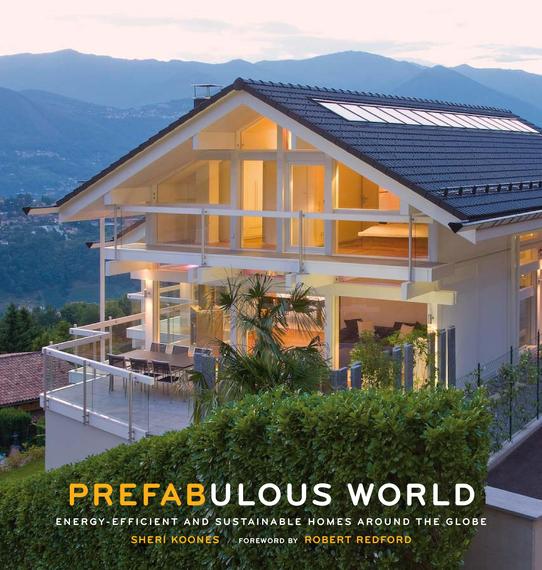 Several of the photographs in this blog are from Prefabulous World: Energy-Efficient and Sustainable Homes around the Globe, released last week. This book was published by Abrams in 2014.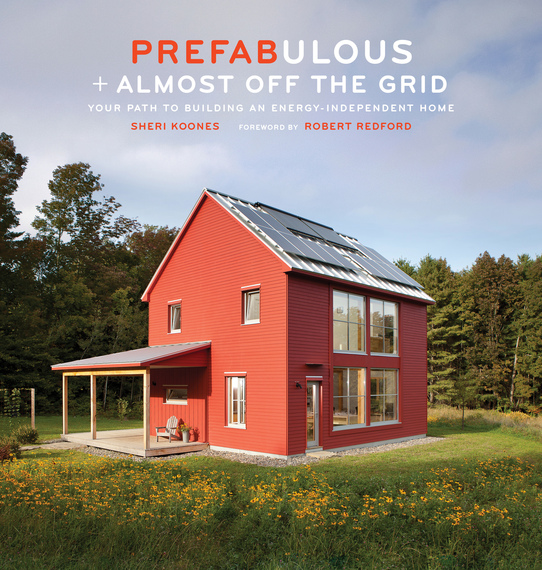 There are several photos from Prefabulous + Almost Off the Grid: Your Path to Building an Energy-Independent Home published by Abrams as well in 2012.
Related