(RNS) Older and younger Jews agree that Yom Kippur tops Passover as the most important Jewish holiday. But the Jewish Day of Atonement, which falls on Sept. 13, is not as important to younger Jews.
Asked in a Public Religion Research Institute survey "What is the most important Jewish holiday to you personally?" Jewish Americans of all ages picked Yom Kippur. Traditionally, the fast day has been considered the most solemn of the Jewish holy days, a time which God determines whether one will live or die in the coming year.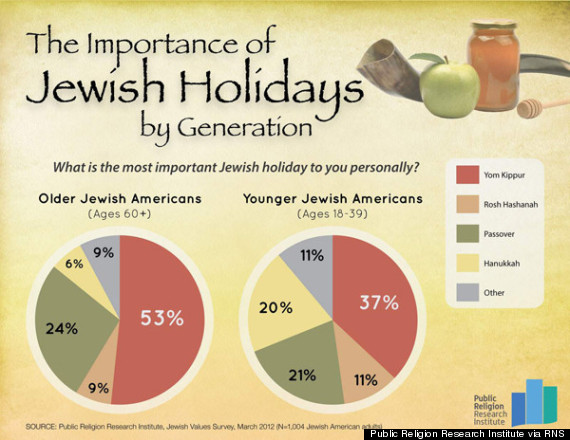 But those 60 and older were far more likely (53 percent) to pick Yom Kippur than did those in the younger 18-39 cohort (37 percent).
The percentage of younger and older Jews who chose Rosh Hashanah — the Jewish New Year, which begins on sundown on Wednesday (Sept. 4) — hovered around 10 percent for both age groups.
Hanukkah presented another generational divide. More than three times as many younger Jews called the Festival of Lights, which celebrates religious freedom, their most important holiday, even though traditionally it is not considered a major holiday.
In these Days of Awe, as Jews call the 10-day period between Rosh Hashanah and Yom Kippur, we asked students and staff at Hillel, the largest Jewish student organization in the world, to share their thoughts on the Jewish holidays and the PRRI survey results. The survey, of 1,004 Jewish American adults, originally was released in March 2012.
Answers have been edited for length and clarity.
Q: Is it a problem that more younger people don't consider Yom Kippur the most important Jewish holiday?
A: "No, it would be problematic if younger people found nothing to be important. It's great that they are connecting with a variety of holidays."
– Sheila Katz, 30, director of the "Ask Big Questions" program at Hillel's headquarters in Washington, D.C. Her favorite Jewish holiday: Passover
Q: Why do you think more older Jews consider Yom Kippur their most important Jewish holiday?
A: "I believe Yom Kippur to be, in many ways, the heaviest of Jewish holidays, and the most serious. This new generation of Jews appreciates Judaism more for its meaningful customs that may not be so serious, because they have less of a direct connection to the Holocaust, but this is not necessarily a bad thing."
– Aryeh Nussbaum Cohen, 19, Hillel of Princeton University. His favorite Jewish holiday: Yom Kippur
Q: Overall, is it a good thing that among both younger and older Jews, Yom Kippur is considered most important?
A: "Yom Kippur is important, but no more than any particular Shabbat. It is comforting that the most introspective and solemn day of the Jewish year resonates with so many. Still, if it is the only point of connection for some, then there is a risk that Judaism will seem too serious and stale, formal and detached. There are plenty of joyous reasons to be Jewish that don't involve traffic jams, tickets, fasting and long sermons."
– Rabbi David Komerofsky, 41, executive director of the Texas Hillel. His favorite Jewish holiday: Shavuot
Q: Why is there a big difference between older and younger Jews on Hanukkah?
A: "I can see that Hanukkah, a holiday that often coincides with Christmas, would be seen as a more important holiday in the eyes of younger Jewish Americans … I would imagine that young Jewish Americans trying to fit in with their peers would put more of an emphasis on a holiday that they feel all Americans can relate to."
– Kayla Joy Sokoloff, 20, member of the Texas Hillel Executive Board. Her favorite Jewish holiday: Passover and Purim
Related
Before You Go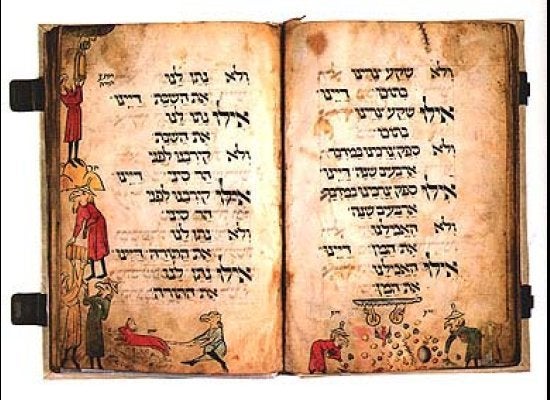 Passover Haggadahs
Popular in the Community