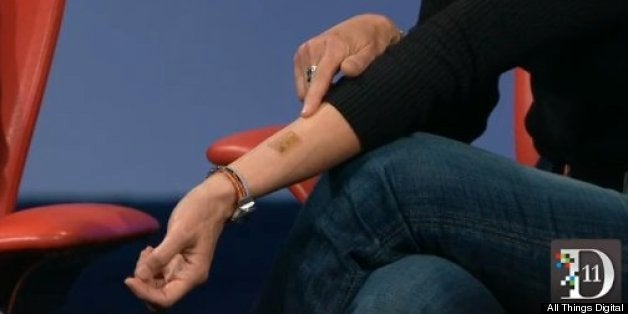 Are you always forgetting passwords? Soon, you may simply have to scan your forearm.
The electronic tattoos and ingestible pills have apparently already been developed by other companies. But now, Motorola plans to work with developers to make such devices capable of being used for authentication purposes.
"We've made a lot of advances in wearables, but there's still some fundamental problems that we haven't solved," Regina Dugan, senior vice president of Motorola's Advanced Technology & Projects, said during a D11 discussion. Dugan said the "mechanical mismatch" between rigid electronics and soft, flexible humans may be the biggest issue.
Sporting a prototype for the wearable tattoo, developed by MC10, on her forearm, Dugan explained how the bendable, sticker-like tattoo could be worn for a week at a time. Containing antennas and sensors, the tattoo could be designed to serve as a password for a smartphone or computer, she said.
For those who prefer not to have a visible password tattoo, Motorola also plans to develop a form of "vitamin authentication." Users would take a daily pill, activated by stomach acid, that would send out a 18-bit, ECG-like signal, Dugan said.
"Essentially, your entire body becomes your authentication token," Dugan explained.
Dugan said the small capsule was developed for medical applications and has been approved by the Food and Drug Administration. Motorola CEO Dennis Woodside said the product has been tested, and has successfully authenticated a smartphone. However, Woodside added, the device isn't going to ship anytime soon.
While the discussion moderator questioned whether Google, which owns Motorola, will know everything a user is doing, Dugan noted that the company will only know if the pill is turned on or off.
In addition to its plans for wearable tech, Motorola made several other announcements during the three-day conference. The company also revealed its plans to produce the first U.S.-assembled smartphone. The flagship device, dubbed the Moto X, will be manufactured in Texas.
Watch the Motorola's appearance at the D11 conference in the video below (and skip ahead to 17:00 to hear the discussion of password tattoos and pills).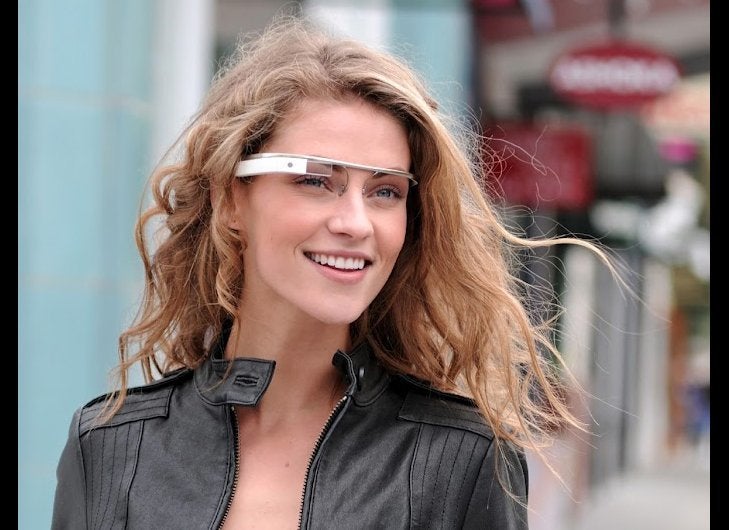 Wearable Tech