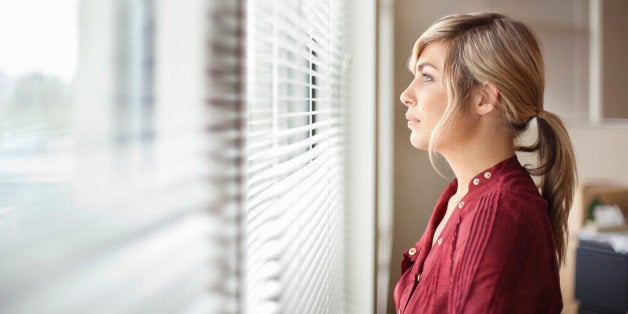 In my journey towards redefining success, I needed to face three of my friends. Well you can actually call them friends, demons or maybe even soul mates or inner beasts. These three friends are my past, present or future. So many times we hear self-help gurus talk about living in the moment; they say, "Don't live in the past or the future, live for today." That concept was a little foreign to me; I felt lost.
During my journey to reach the promised land of my inner soul, I kept getting stuck because of my past. Every human has a past or parts of that past that we might not like too much. I felt like it was easier to just block out the past and move forward like the gurus said, "Forget about the past." But boy was I wrong. I would try to enjoy the moment, I looked at the trees with their beautiful flowers and a memory from the past would pop up. I would look at some children playing and think of some of my childhood memories. The worst was when I was watching a TV show, and the protagonist was made fun of because of her glasses, and I broke down crying because I remembered I was made fun of as a child because of my thick glasses (this was the time when glasses were not cool). How could I live in the present if my mind kept on dragging me back to the past? When I'm down I think of people from my past, people that, in my eyes, wronged me. How could they do this to me?
Then I came to the future. The future is always on my mind. The thought of working hard enough to pay my bills, worrying about taking care of my family, even silly things like not having groceries for dinner the next day. How could I stop trying to do everything perfectly today so my tomorrow was absolutely spotless?
So if the past is what has made me the person I am, and the future is what I am working for -- what does the present or "the now" mean to me? How could I just believe and make today my friend? I was lost.
I thought and I prayed and I asked for guidance on how to deal with this obstacle. I couldn't move forward with my inner struggle. How could I win this war of the past and the future, I wanted to find peace in the form of enjoying the present.
Just when I wanted to give up, I came across a young lady by the name of Immaculee Ilibagiza. She is a young lady who lost everything during the genocide in Rwanda, she hid in a tiny bathroom space for 91 days. When she escaped she lost everything and everyone she had loved had been killed. But she got up and started a new life and became a motivational speaker. I heard her speak and she said that she had forgiven the people that killed all of her family members. She went on to say she cherishes every moment she has been given. By the time I finished her book, I was crying hysterically. Here I was complaining about the past and stressing over the future, while this young lady had the worst past imaginable, and yet she takes each moment as a blessing.
I really needed to do a lot of soul searching and I came to this conclusion: My past is like a piece of clay that has molded me into the person I am. I can't hate it because it made me the person who loves to write, who can feel other people's pain, who gets angry at unfairness, who can be a drama queen, who loves chocolate above all and a lot more. How can I not like what it has done for me? I needed the past that I was given to reach my ultimate path that the universe had chosen for me.
My future is also not an evil demon. I realized that it's what gives me my dreams, aspirations, my wings to fly, the reason to wake up, the excitement to see my children grow up and become good people. How can I even be human if I have no dreams?
In the my all time favorite book The Alchemist by Paulo Coehlo, the crystal merchant (one of the characters in the book) refuses to fulfill his dream because if he does that what would he have to live for?
And what can I say about the present; it's every single breath we take, every time our heart beats, when we feel a certain emotion, when our heart sinks for someone else who is in pain, or when we laugh so much we cry. It is the complete beautiful second that we have because every cell in our body is working in perfect harmony, just like the universe and nature does. It is a culmination of what has made me and of what I will achieve in the future. That tiny moment that we call "the present" is all that we have to create a beautiful past and future.