"Tip #1: Salt the water until it tastes like the ocean."
That is all the convincing you should need to watch this brilliant video by Cook Smarts, "Tips for Cooking Pasta Like the Italians." Ever wonder how a simple bowl of pasta, with minimal ingredients can taste so spectacular? This video holds the keys to that mystery. Need a quick, cheap weeknight dinner that actually tastes good? This video can also provide you with that. In fact, stop reading, just click play.
If you'll excuse us, we have some pasta to cook perfectly.
Related
Before You Go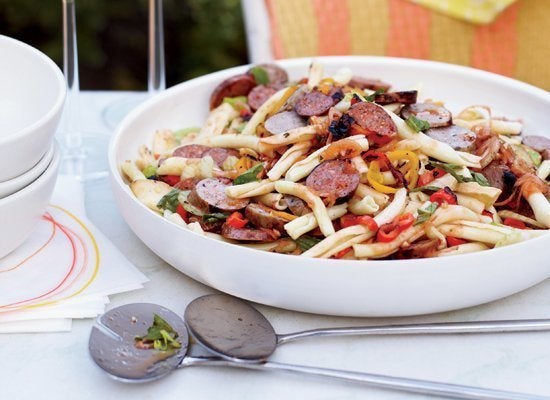 Pasta Salads