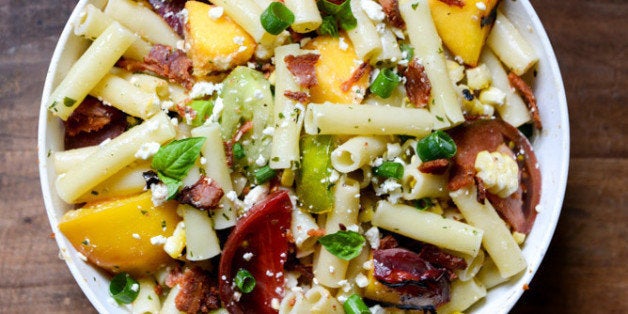 When it comes to summer grilling, there are a few dishes that always have a place at the table. Pasta salad is one of them. Despite the fact that most pasta salads aren't something we actually want to eat -- they're an unfortunate mixture of too much mayo and a bowl of overdone macaroni -- we still dig in every time. We still crave it, associate it with summer and never turn it down, no matter how unappetizing it may look.
So what's going on here? Why are we settling for a mediocre staple when pasta salad done right can be so good? We think it's high time people took a step back and put some thought and effort into their pasta salad. This familiar side is begging for a makeover and we think we owe it to everyone to listen. Fortunately, it doesn't require too much creativity to assemble a much better pasta salad than the mayonnaise-drenched ones you're used to. With so many kinds of pasta noodles and the bounty of vegetables summer has laid at our feet, the way forward for you is practically bursting with possibilities; the hardest part isn't choosing what ingredients to use for your makeover, but which ones not use.
Let's take back pasta salad, guys. Here are some recipes to help get you started.
Everything But The Kitchen Sink Pasta Salad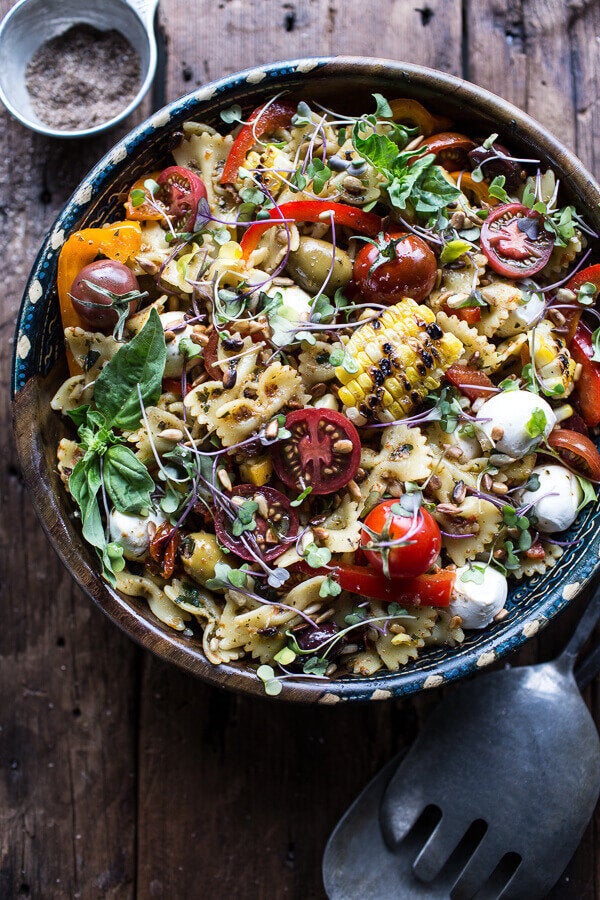 Kale Caesar Pasta Salad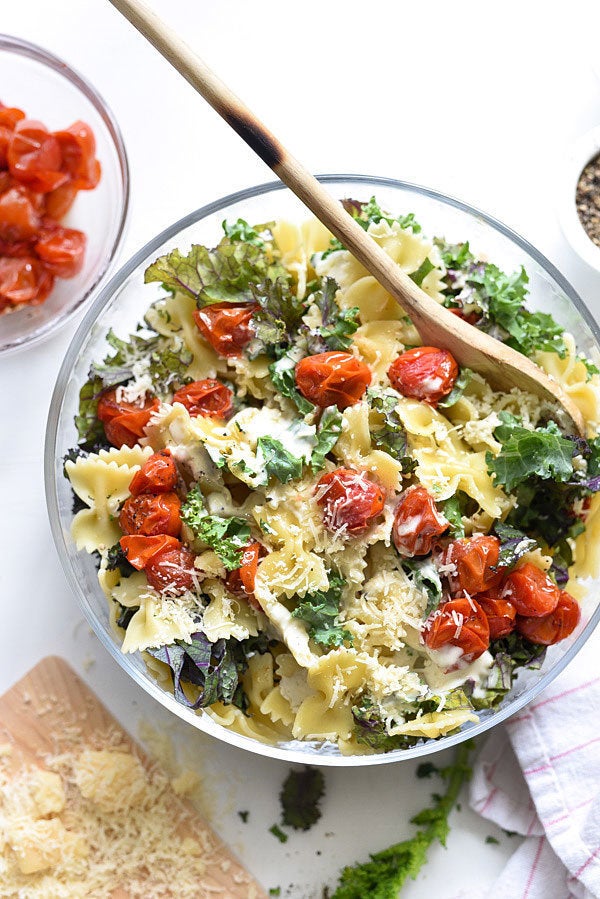 Lemony Artichoke Pasta Salad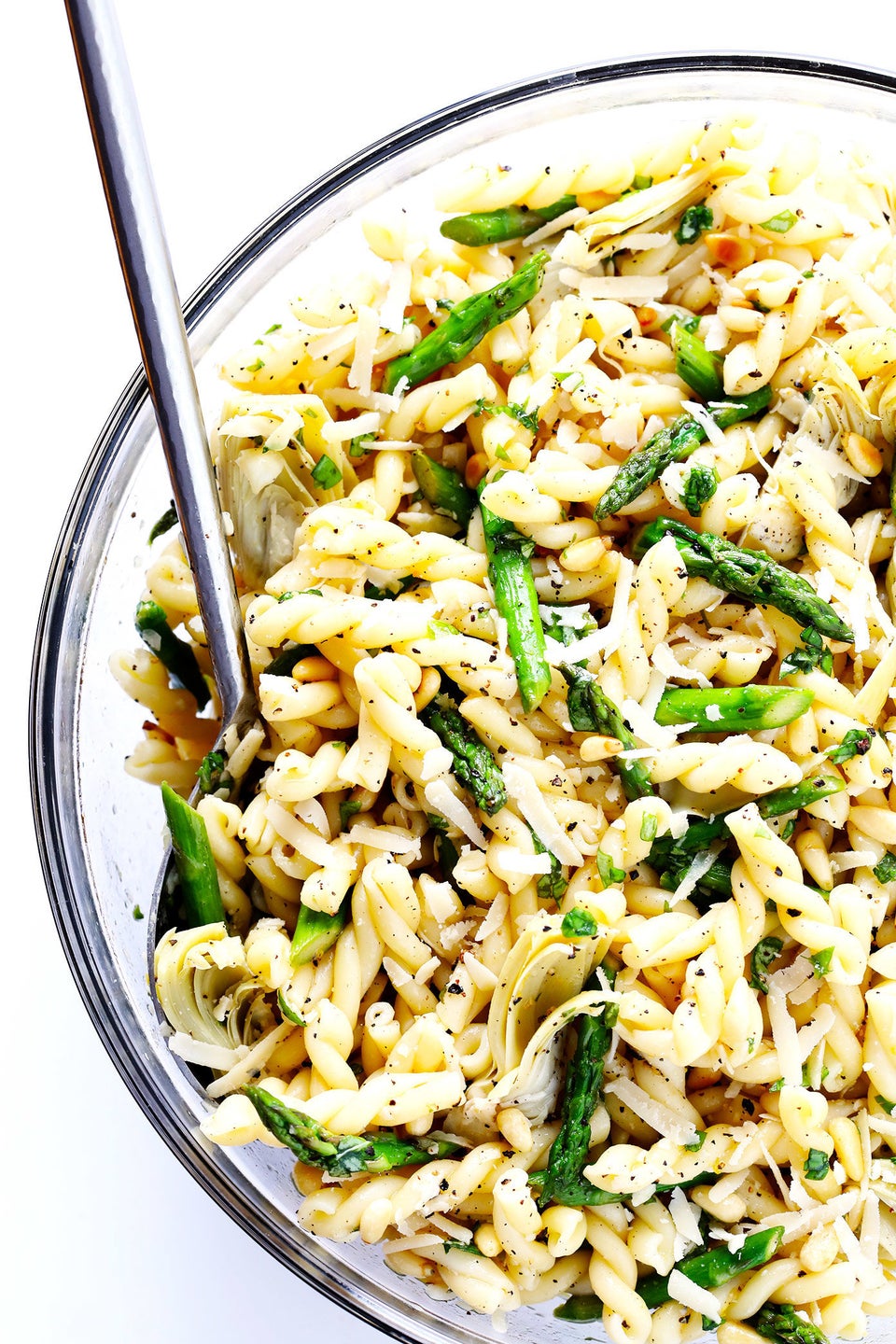 Pesto Pasta Salad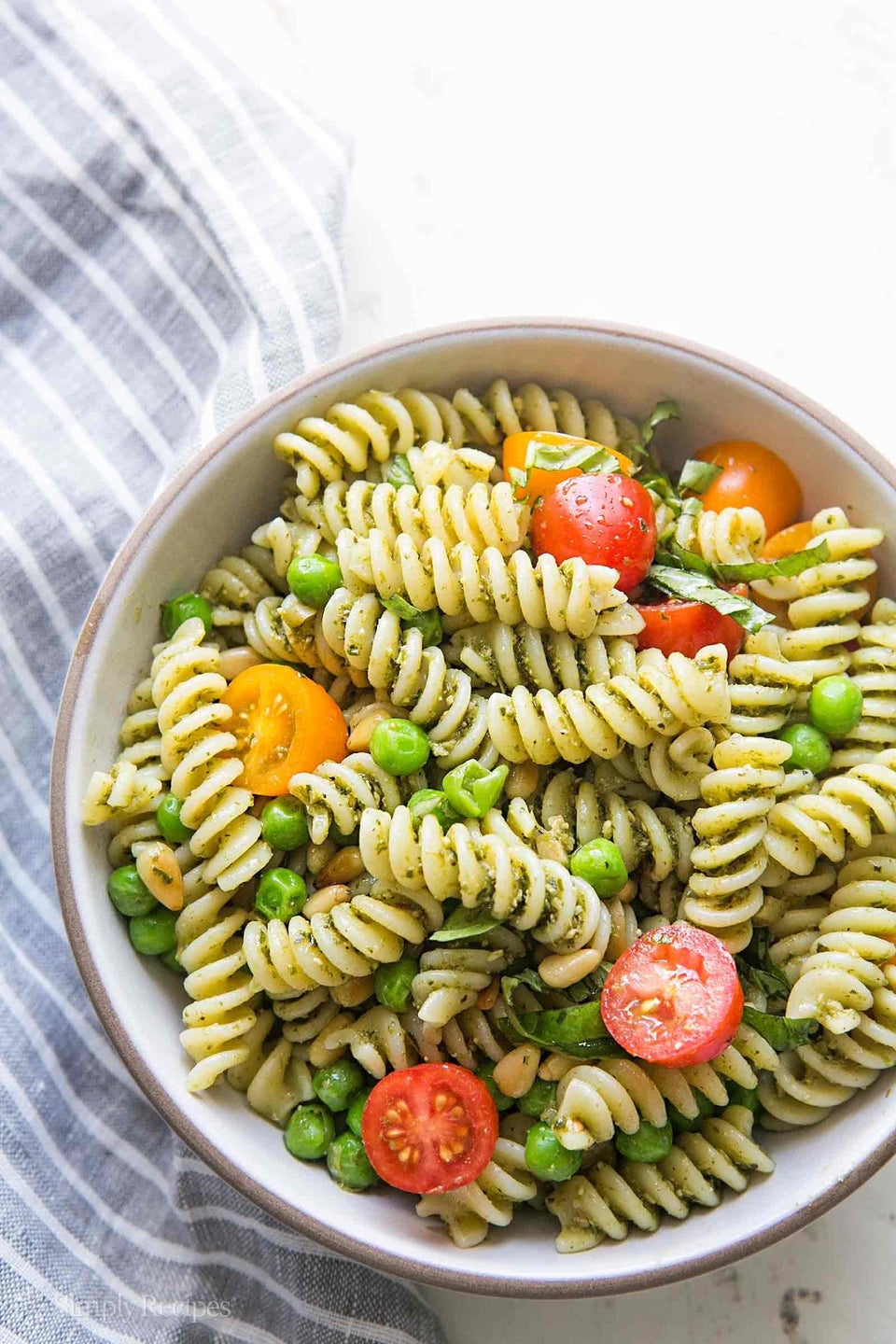 Goat Cheese And Arugula Pasta Salad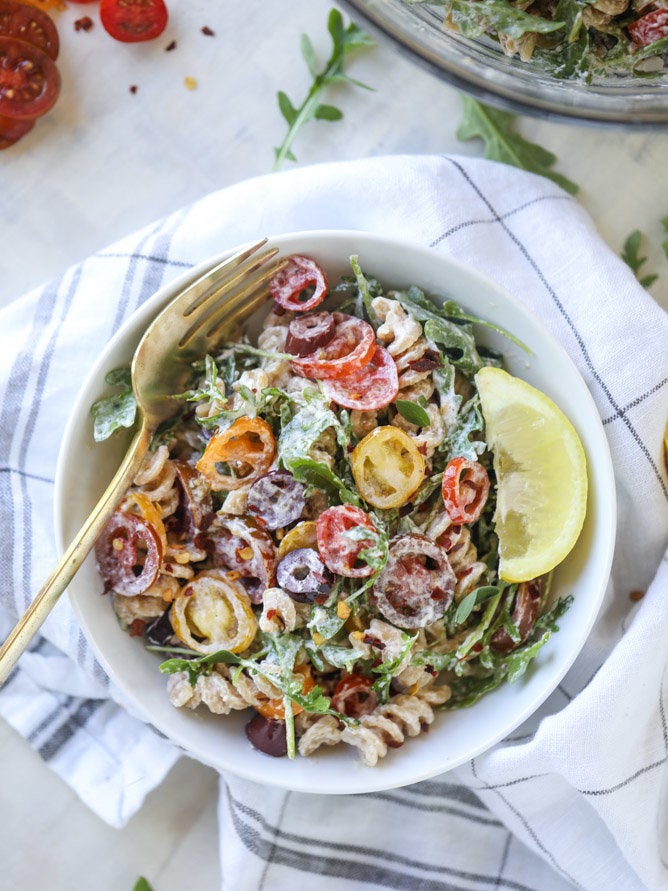 Basil Goat Cheese Pasta Salad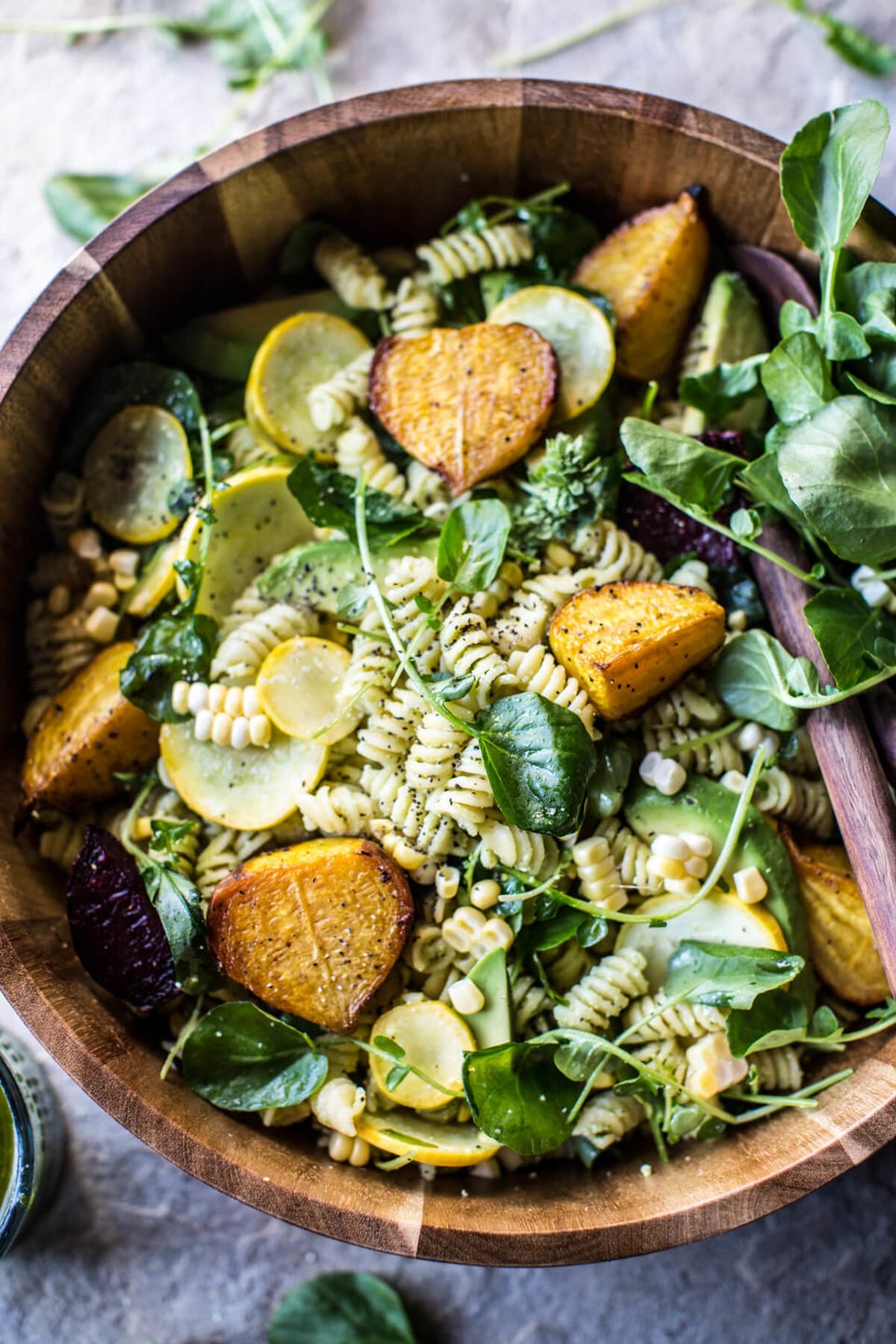 Macaroni Salad With Smoked Mozzarella and Prosciutto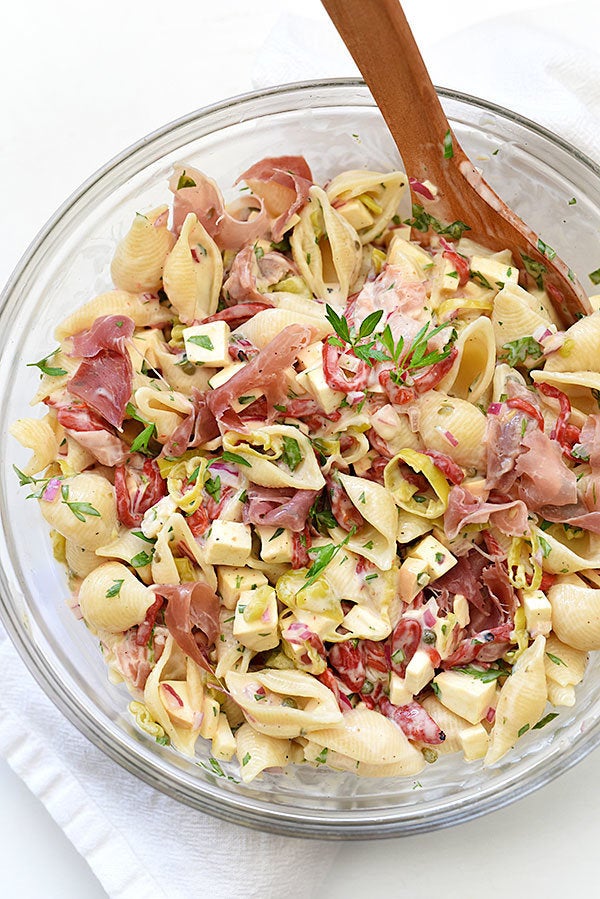 Best Easy Italian Pasta Salad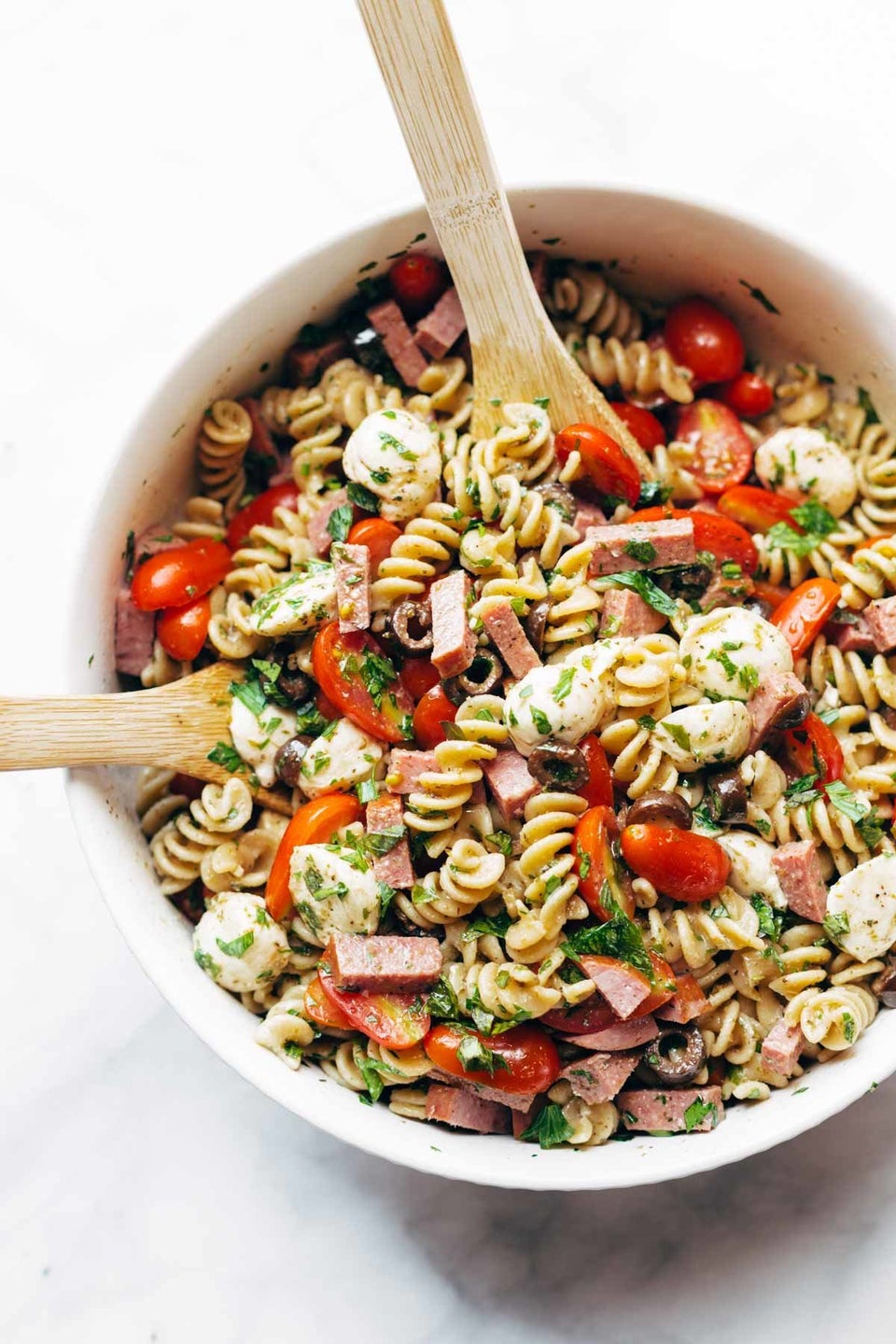 Pasta With Peas, Smoked Almonds And Dill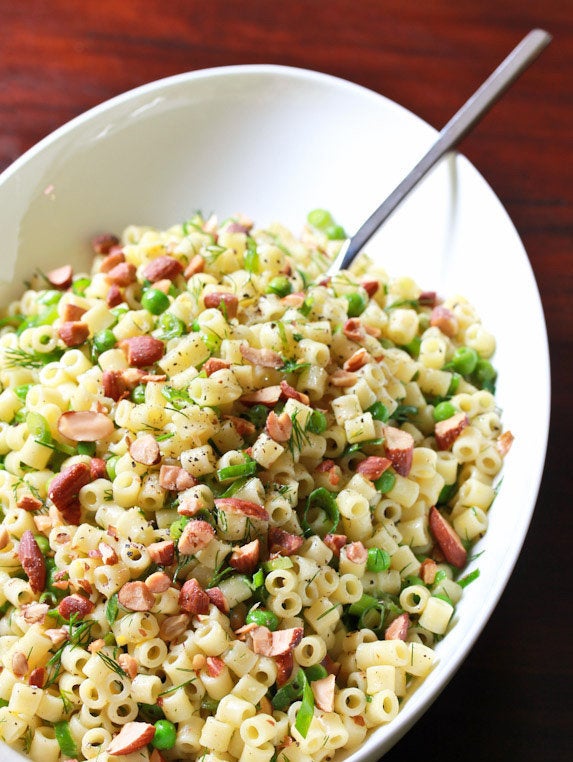 Pizza Pasta Salad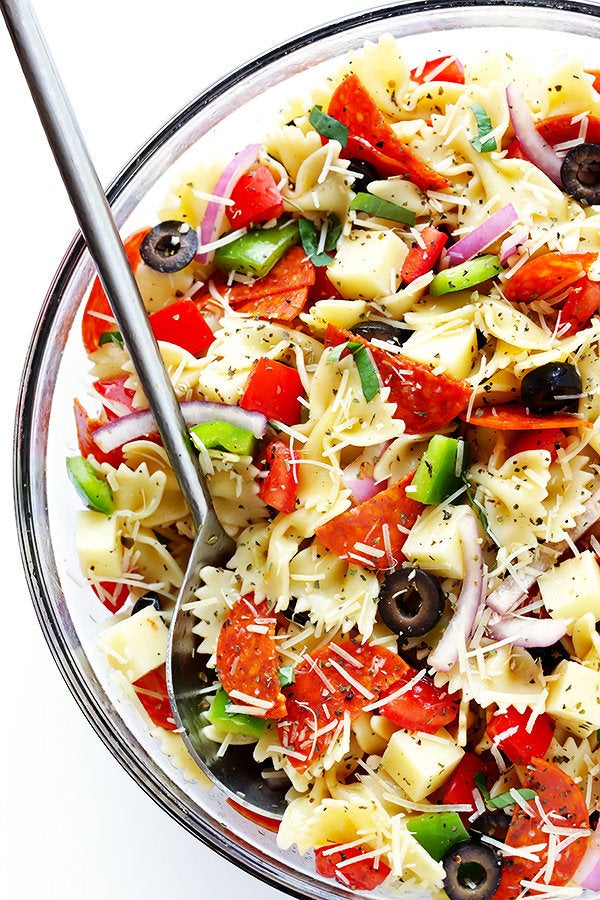 Creamy Winter Pasta Salad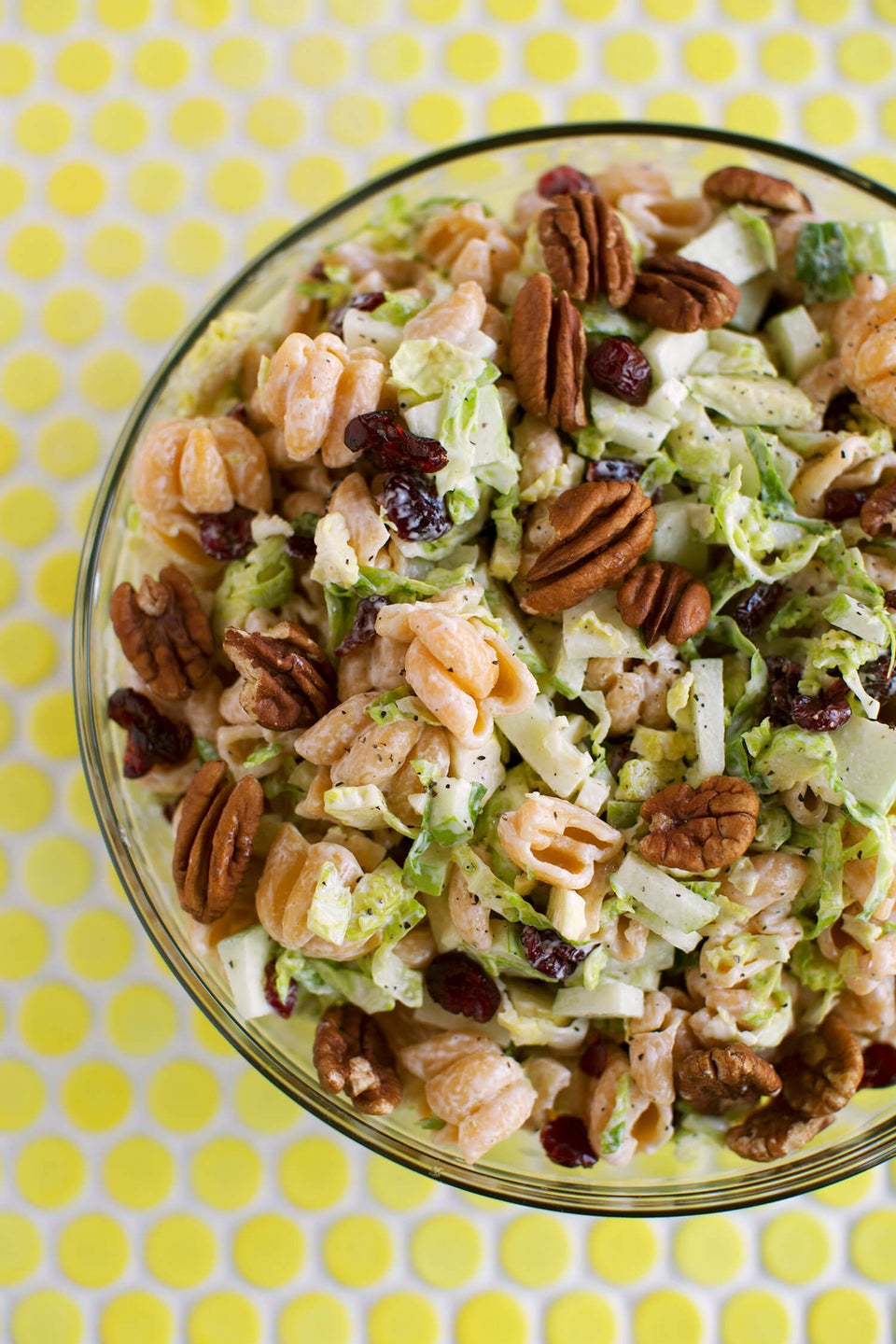 Smoky Heirloom Tomato And Grilled Peach Pasta Salad With Basil Vinaigrette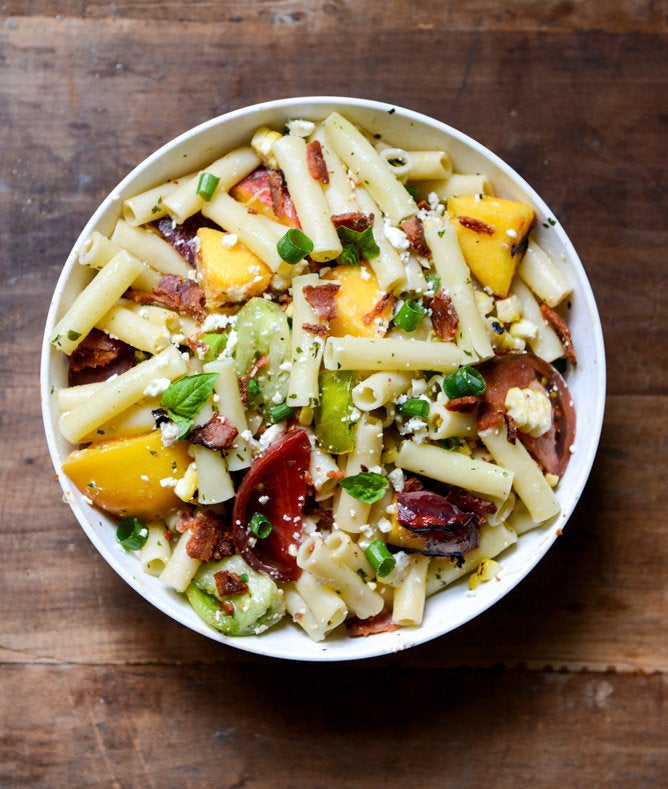 Whole Wheat Pasta Salad With Feta And Pea Shoots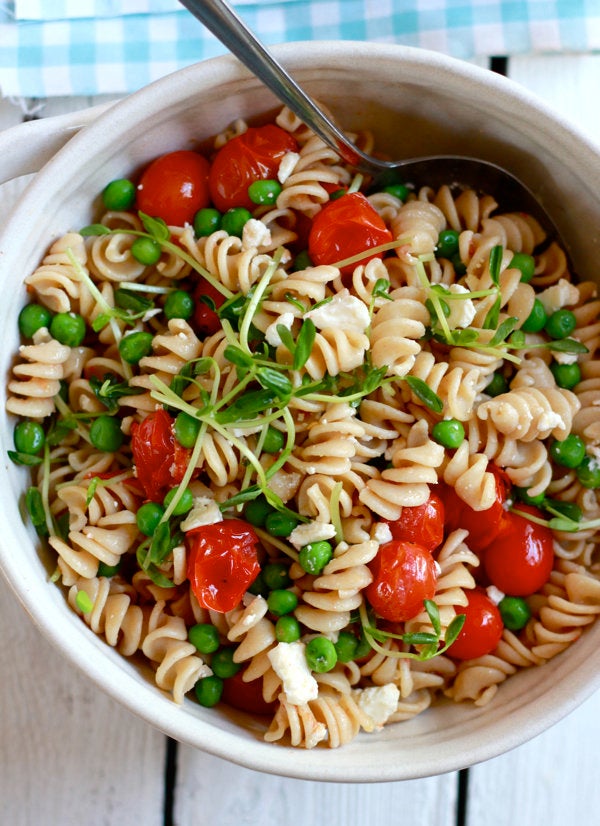 Greek Lemon Roasted Broccoli Pasta Salad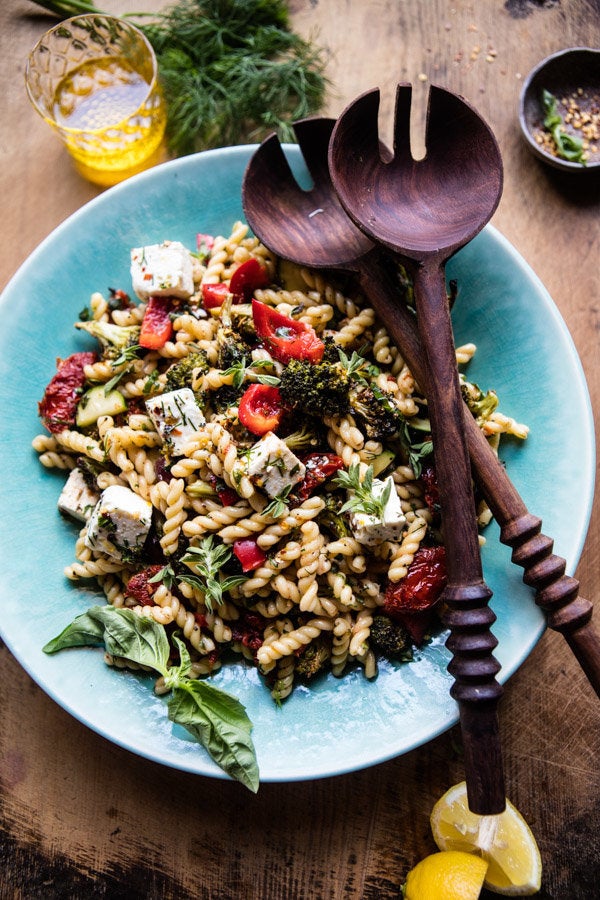 Veggie Lovers' Pasta Salad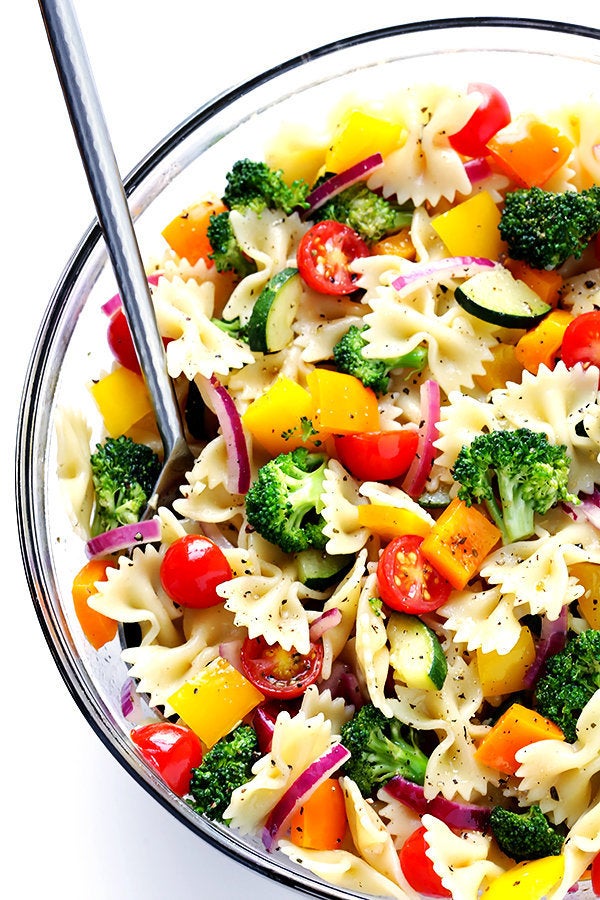 Pasta Salad With Corn, Bacon And Buttermilk Ranch Dressing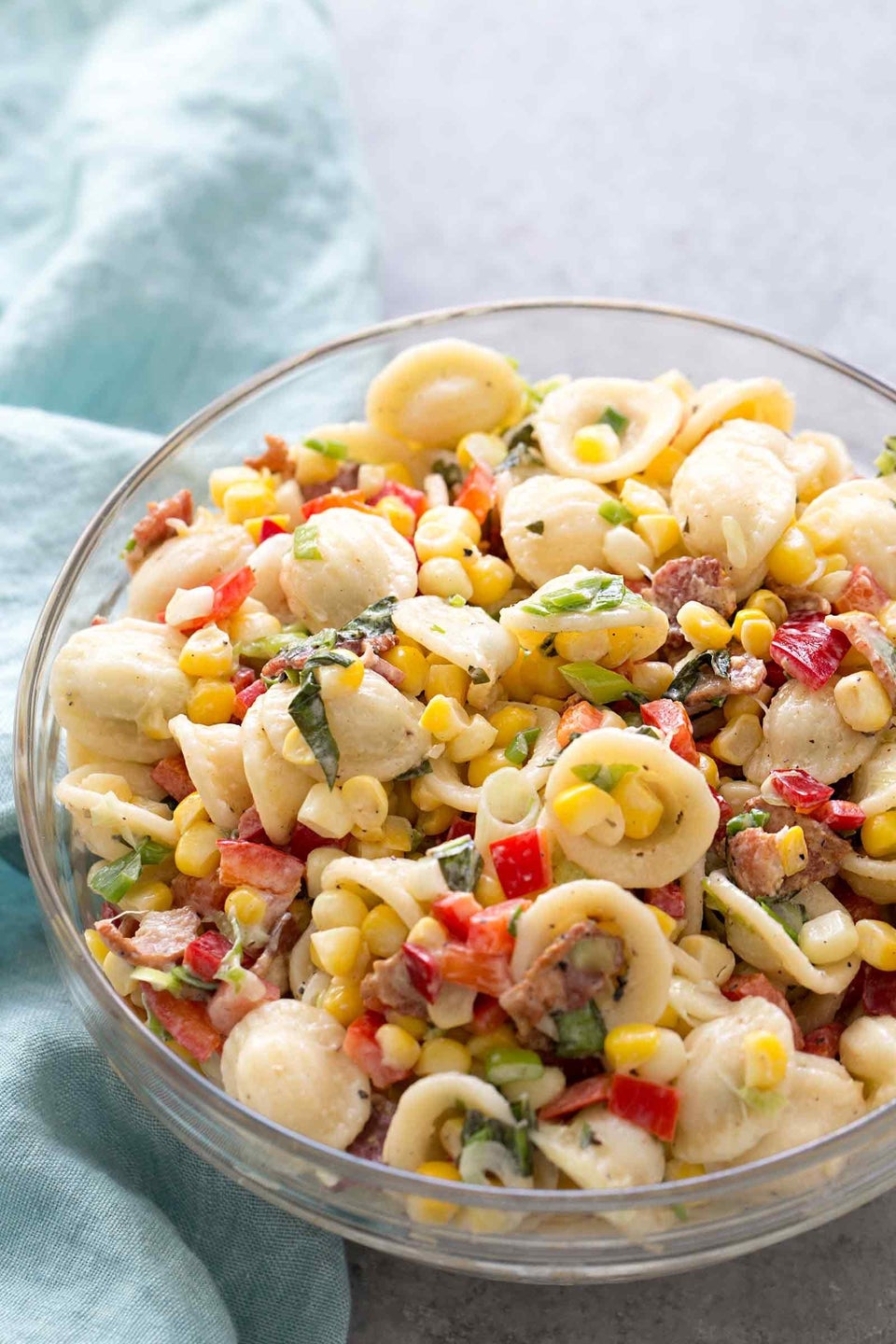 Whole Wheat Greek Pasta Salad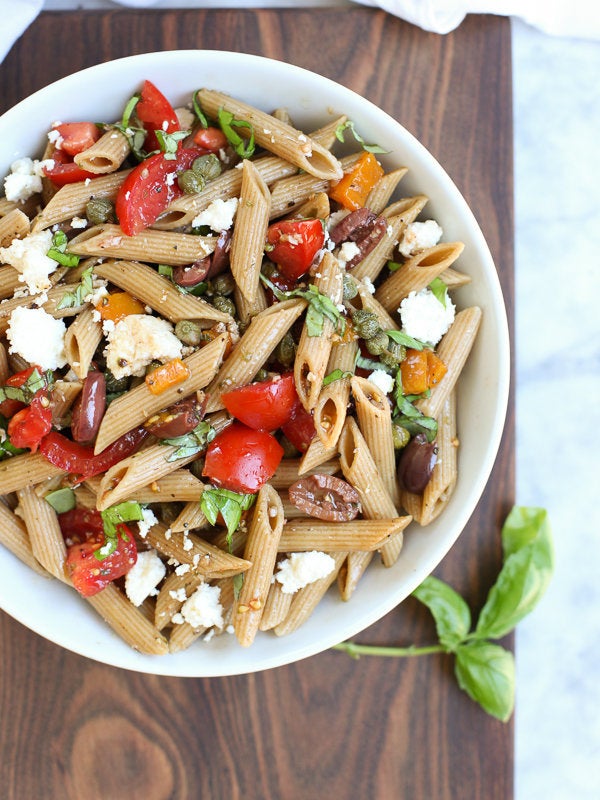 Strawberry Avocado Pesto Pasta Salad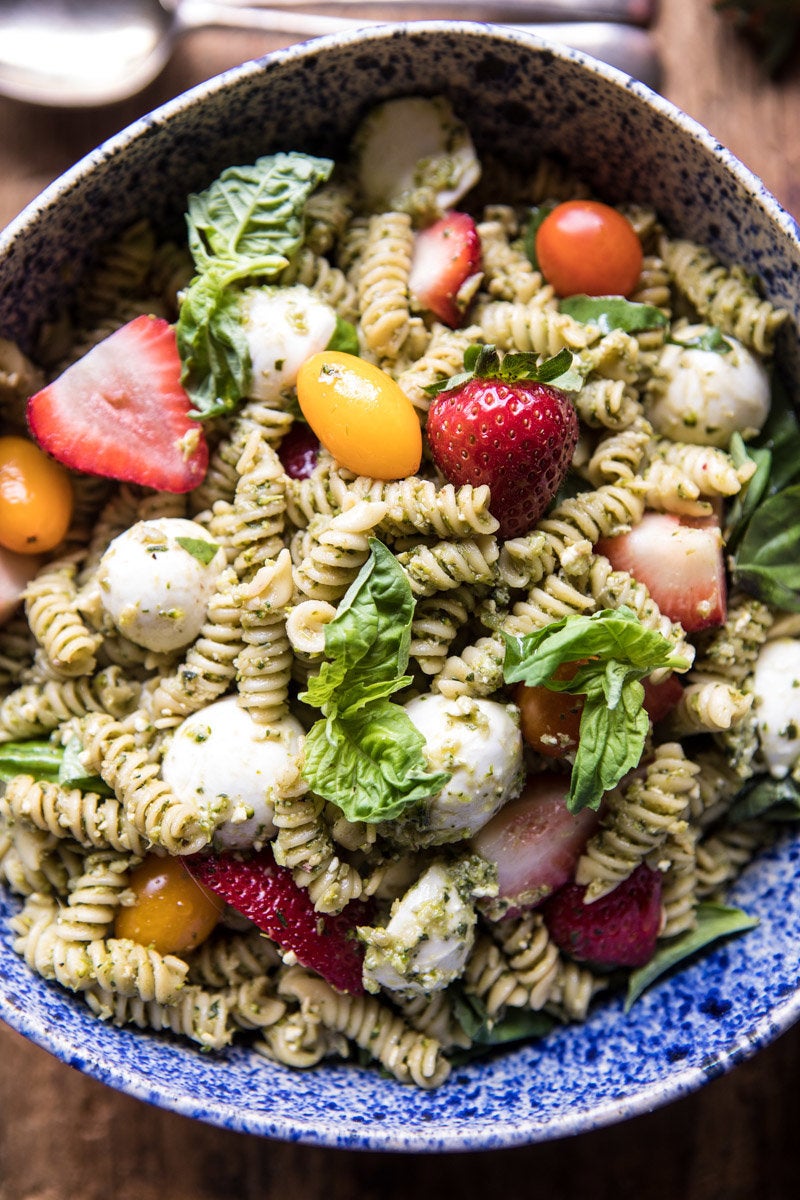 Lemony Orzo Pasta Salad with Cucumber and Feta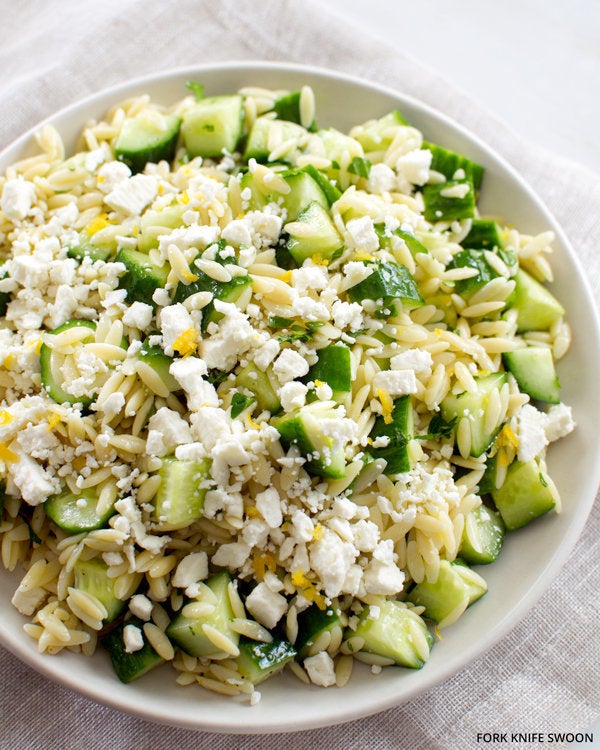 Laura Bolton for Fork Knife Swoon
Mediterranean Pasta Salad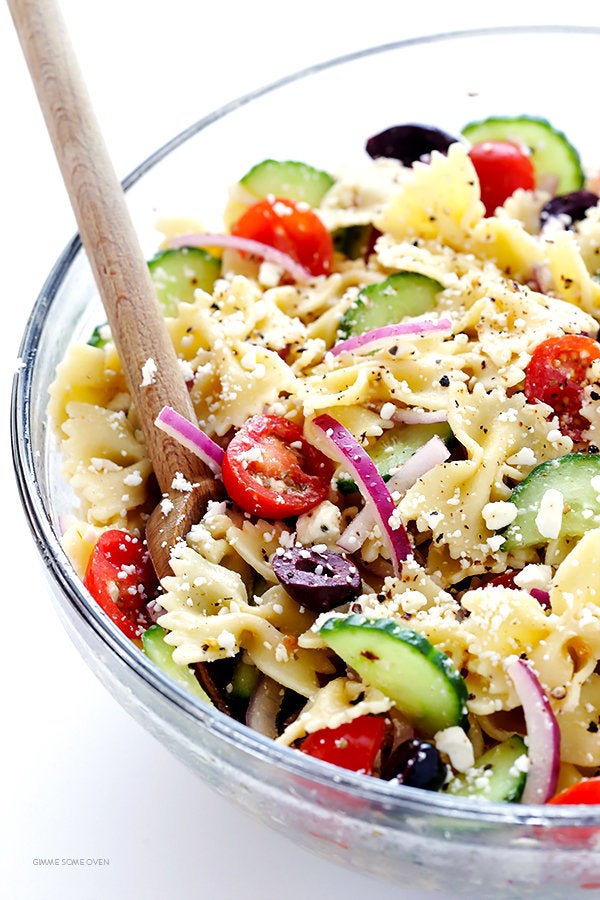 Classic Macaroni Salad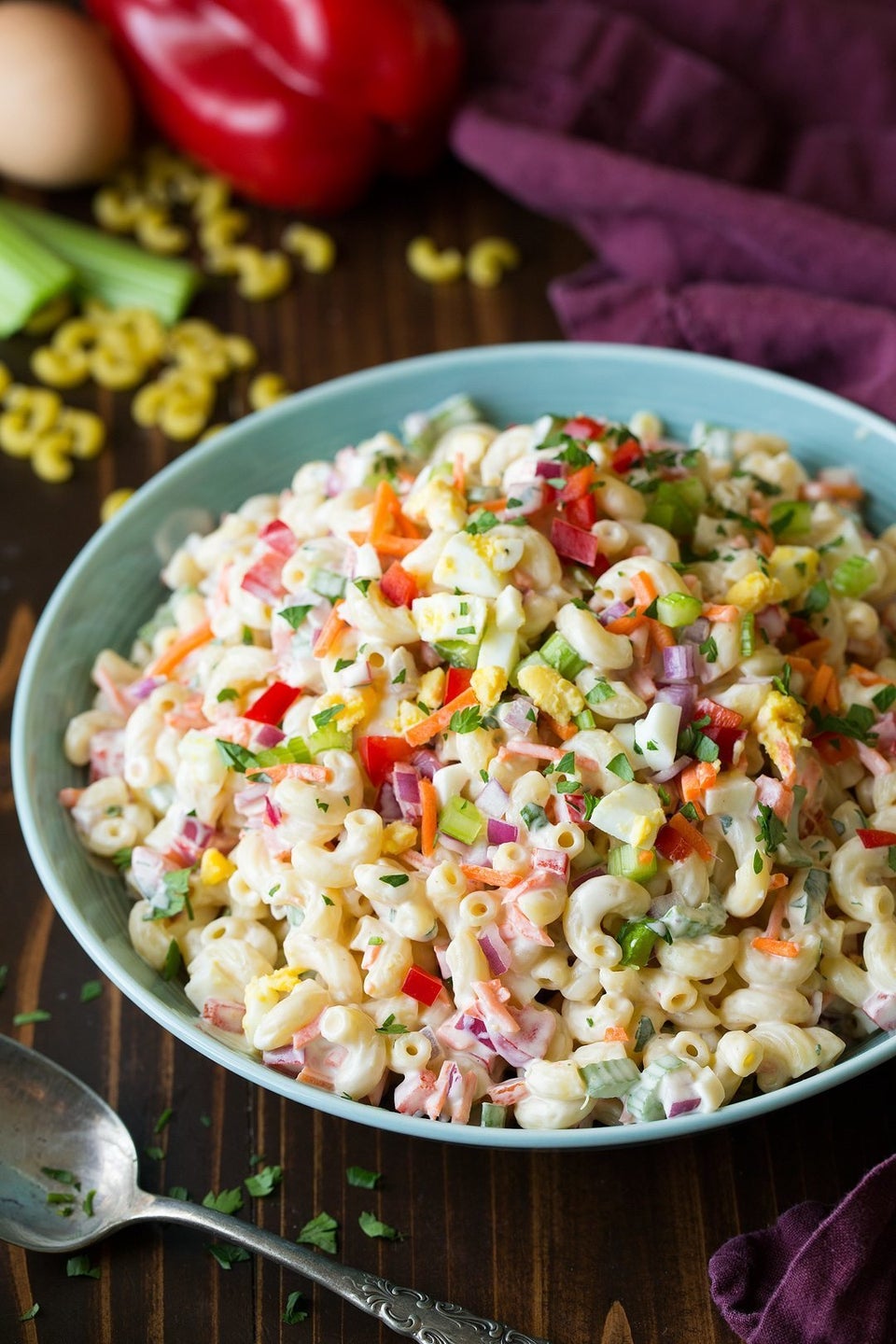 Broccoli Pasta Salad