Are you plopping sauce right on top of your pasta as soon as you finish cooking it? As chef Andrew Carmellini would say, "You're doing it all wrong."
Most people dump out their unwanted pasta water and immediately start pouring cold water over the pasta, Carmellini explains in this Chow pasta tutorial. Both actions are major no-nos. First of all, the cold water actually rinses the pasta of starch, which helps thicken your sauce. Secondly, you'll want to save the excess pasta water and add it to your sauce later.
The correct way to cook pasta and sauce is actually quite simple. Immediately after cooking your pasta, put it into your sauce pan, and heat both up together. After the mixture has been cooked for about a minute, add a little of your leftover, starchy pasta water for that "shiny, yummy flavor," Carmellini says.
Cook for another minute, turn off the heat and then add butter, olive oil and cheese. Top your dish off with herbs if you'd like, then mix. Voilà! Now you're ready to eat.
앙두유 훈제 소시지를 넣은 냄비 파스타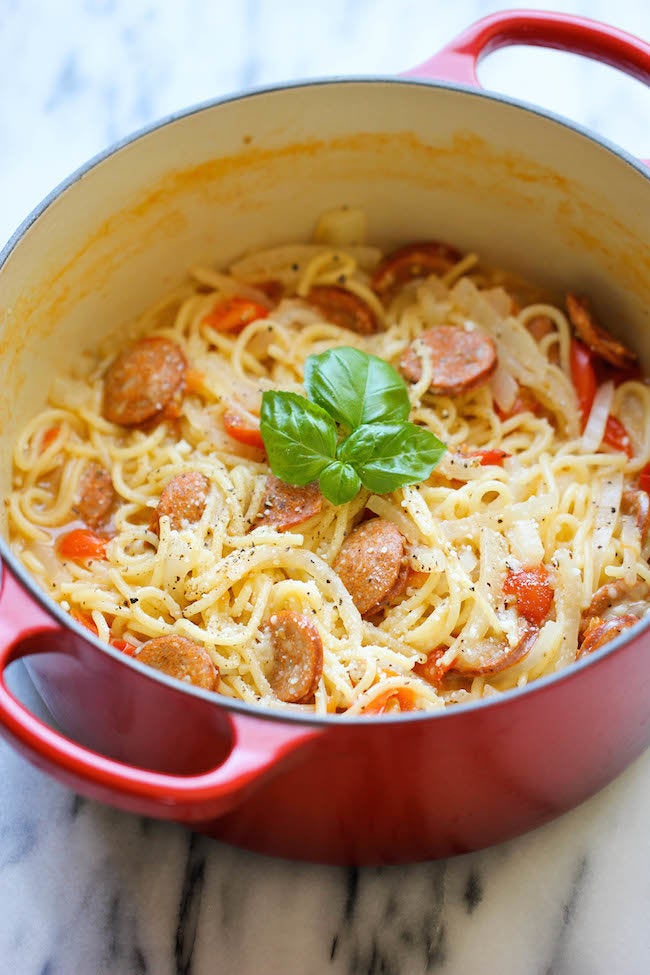 트러플 오일을 넣은 샴페인 크림 페투치니 파스타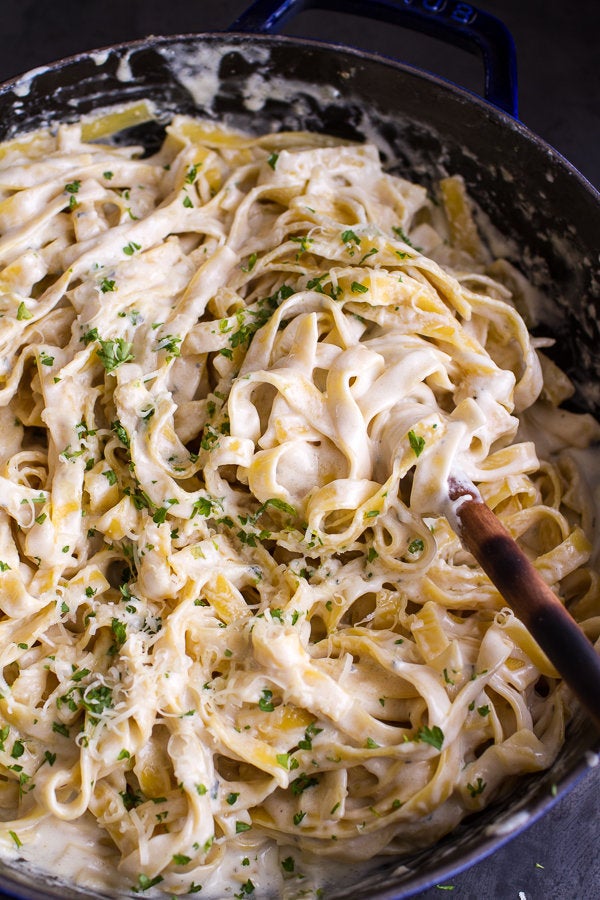 채식주의자를 위한 가지 파스타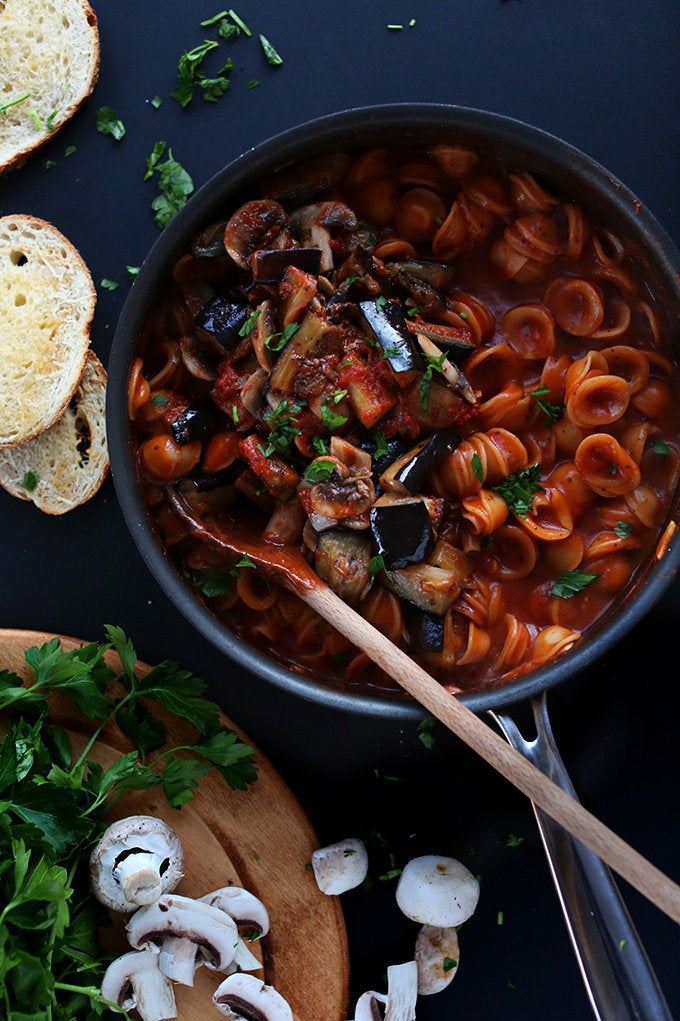 피자처럼 만든 냄비 파스타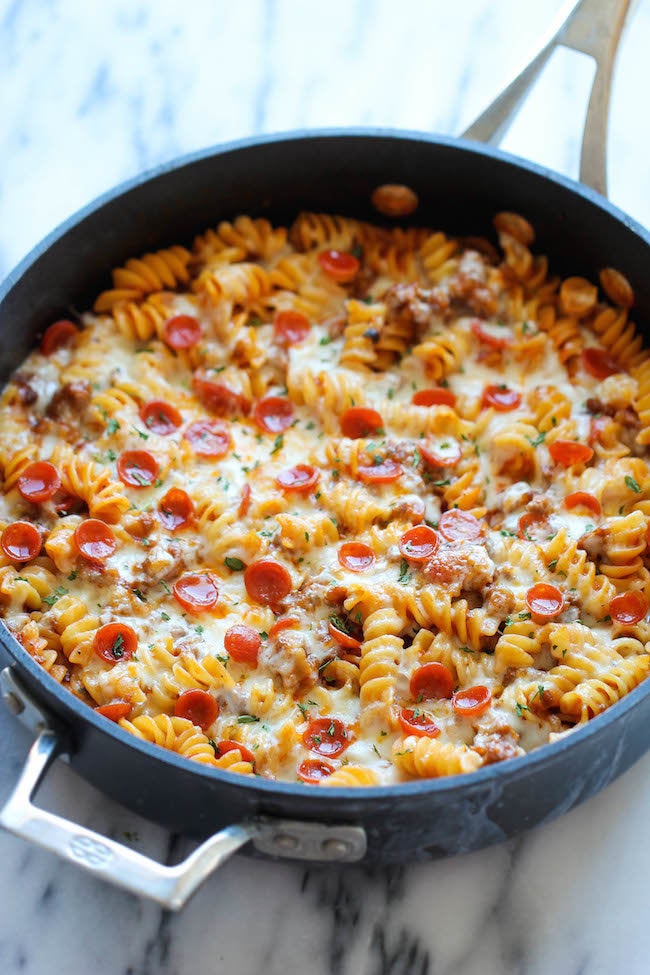 매콤한 치킨 리가토니 파스타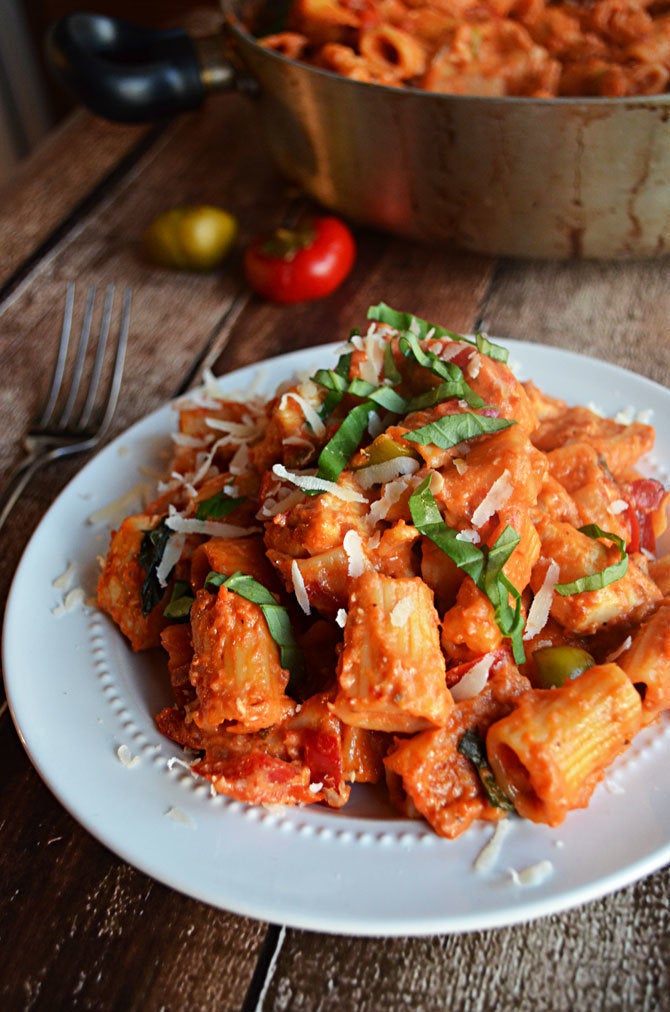 마늘과 파마산 치즈를 넣은 파스타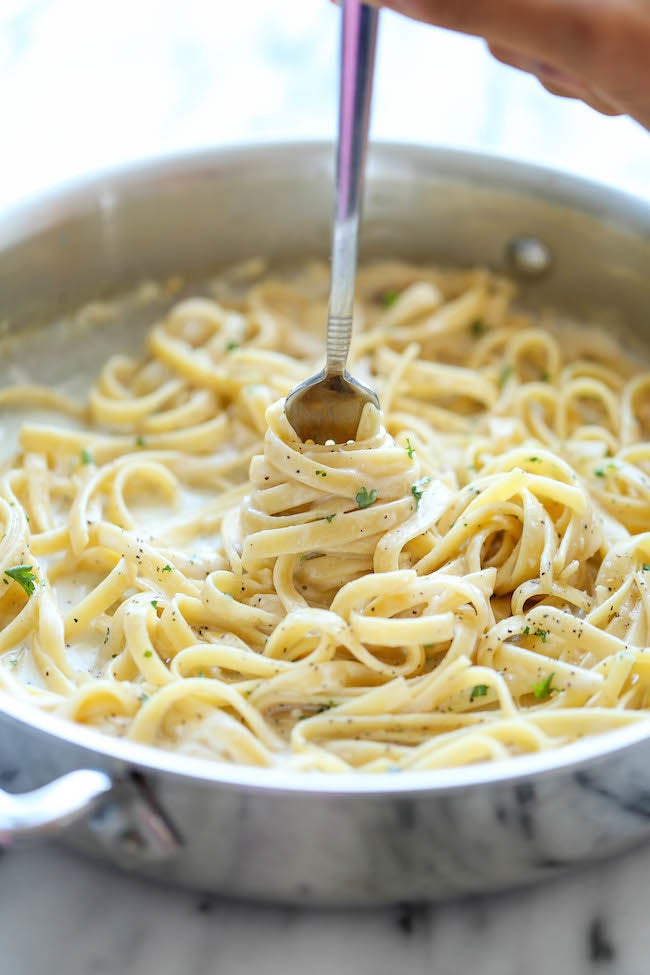 레드와인을 넣은 냄비 파스타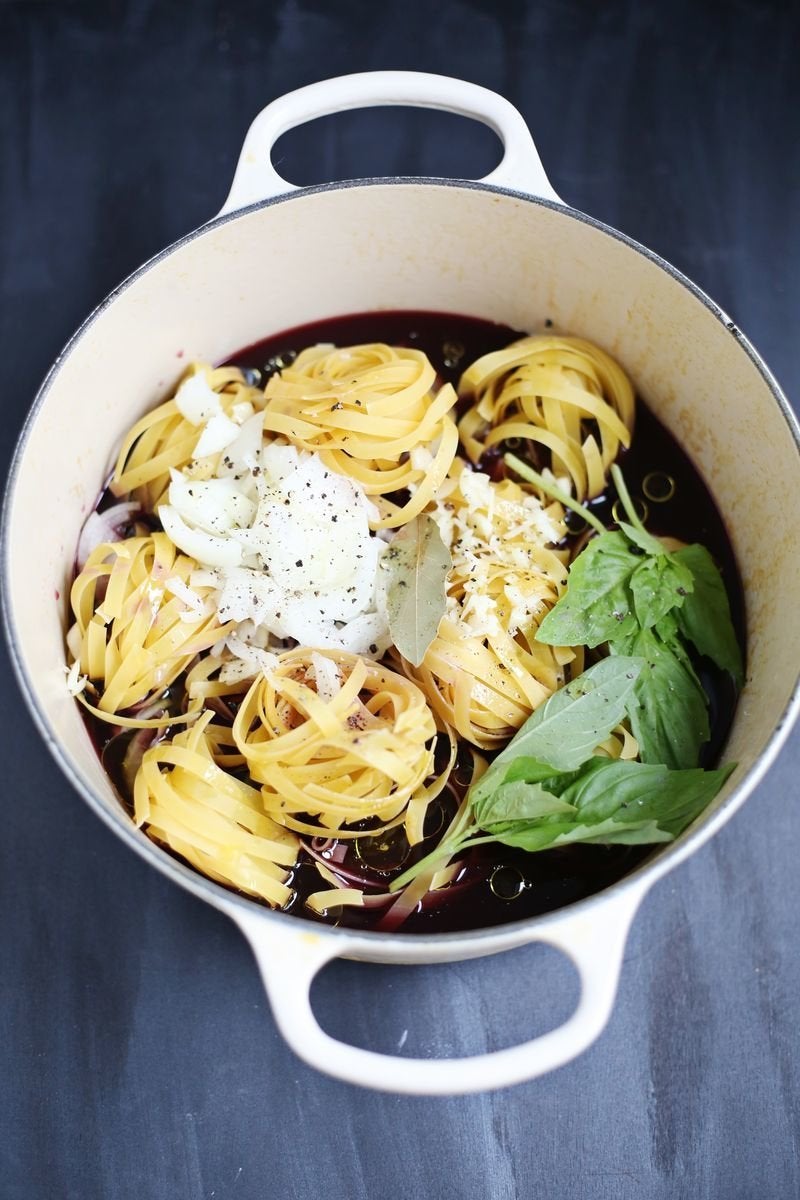 카프레제 파스타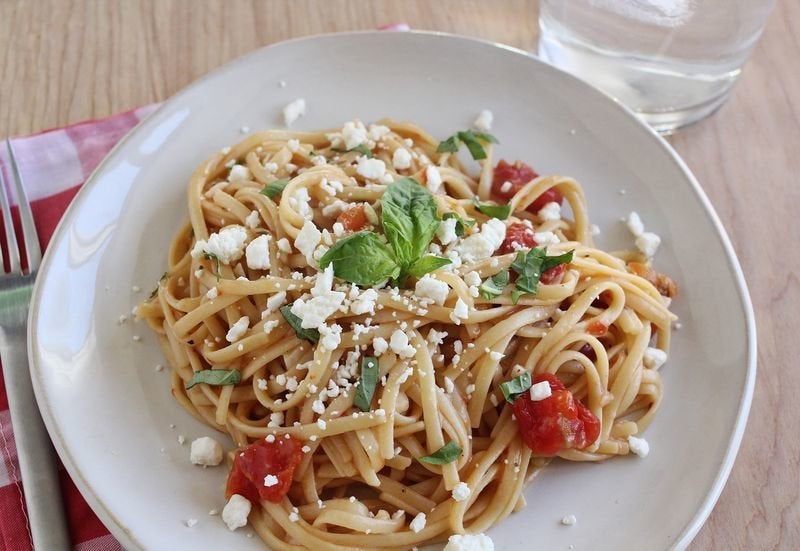 그리스식 냄비 파스타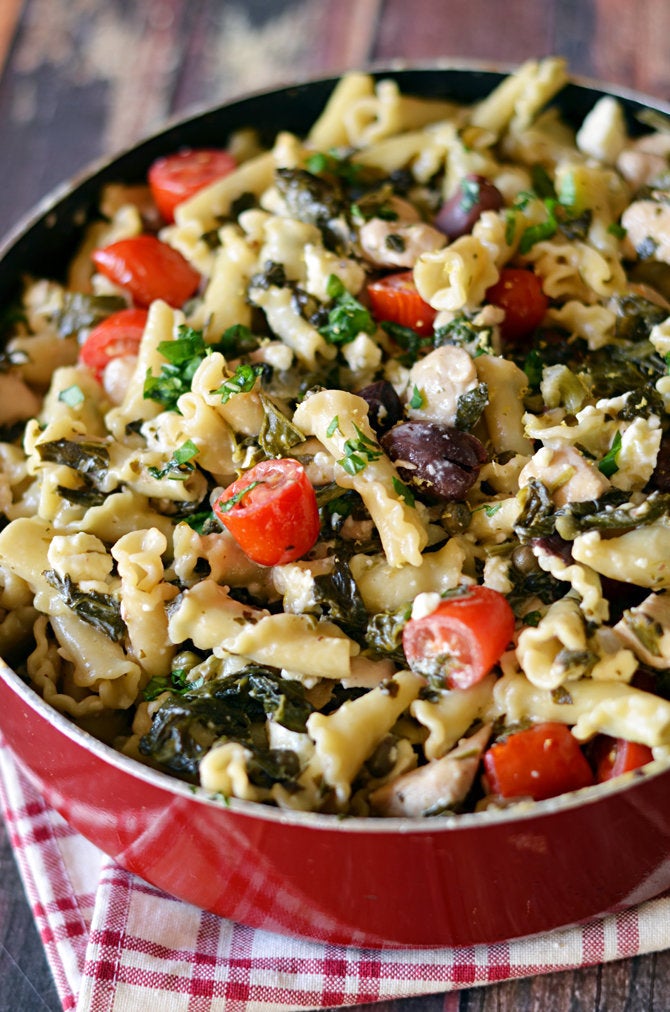 비비큐 치킨 파스타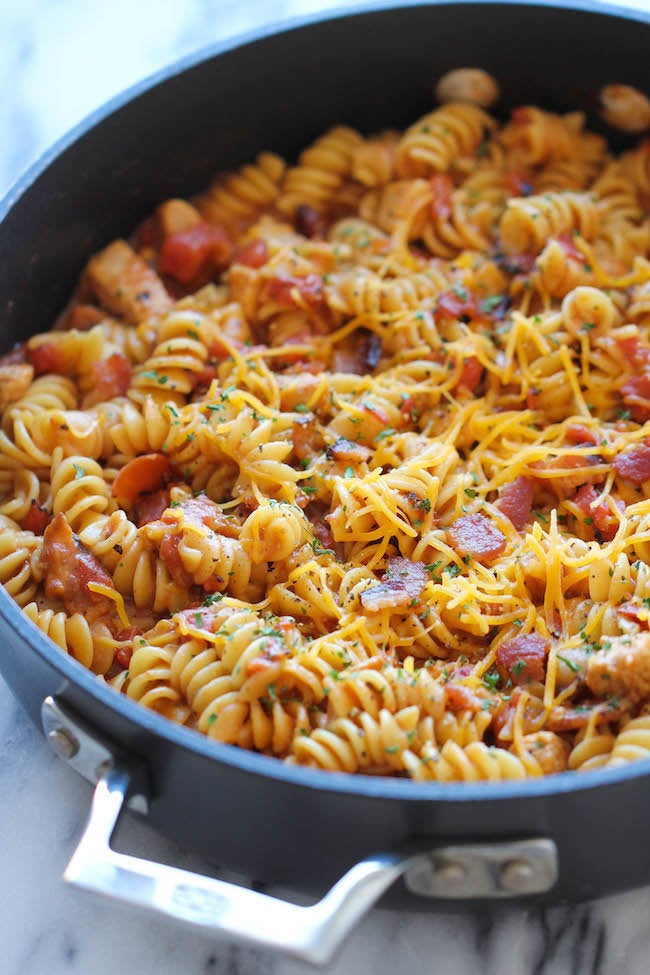 치즈와 후추로 만든 '카초 에 페페' 파스타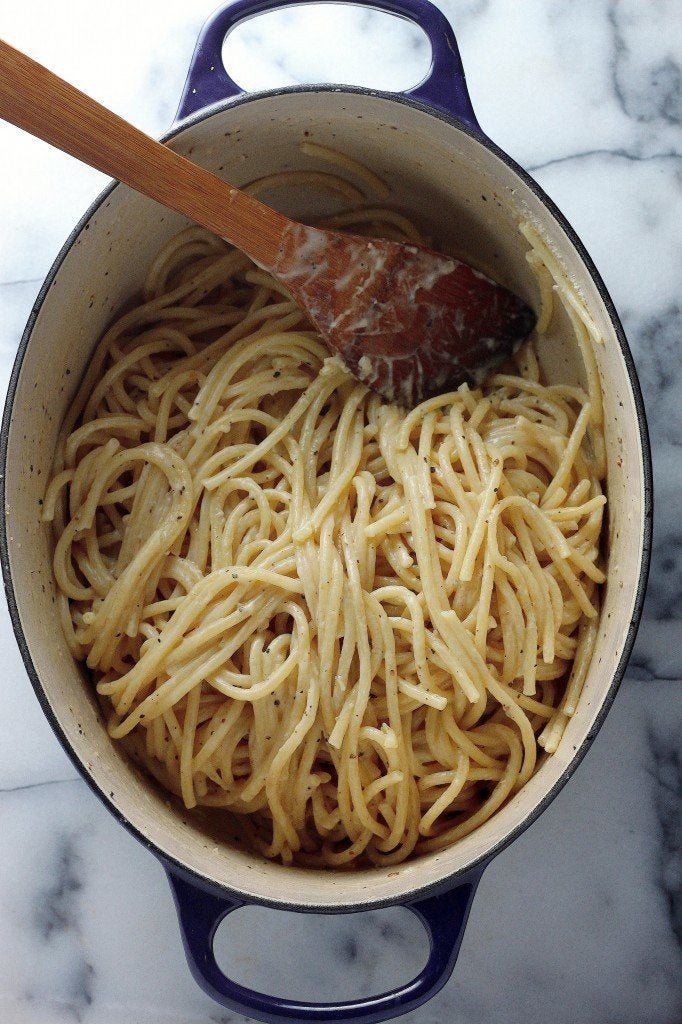 매콤한 레몬 치킨 파스타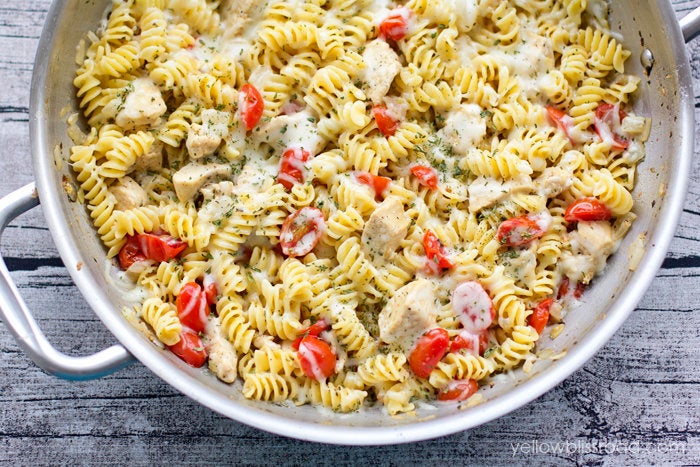 크림 레몬 파스타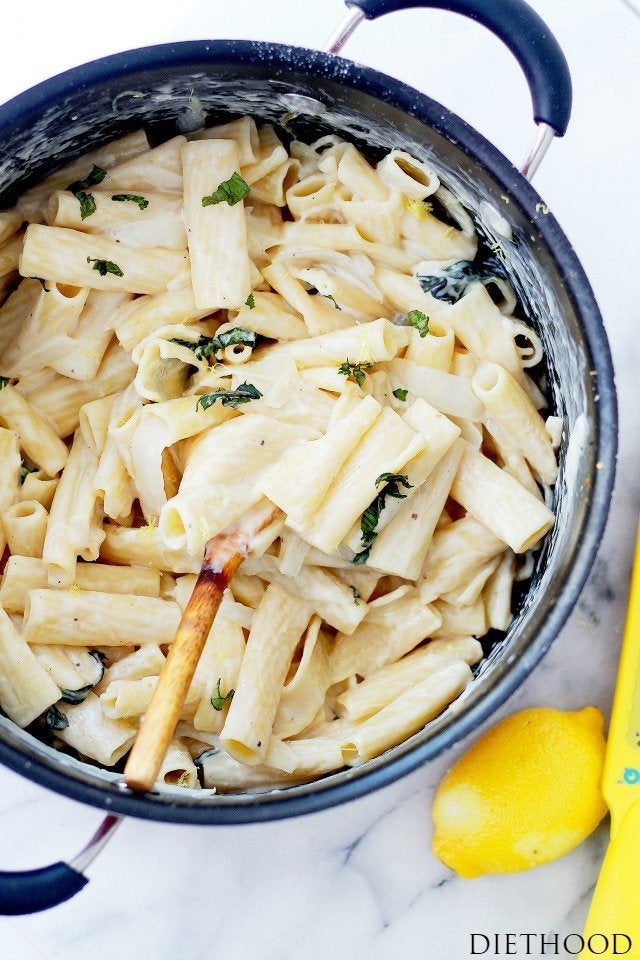 속이 빈 '지티' 파스타로 만든 냄비 파스타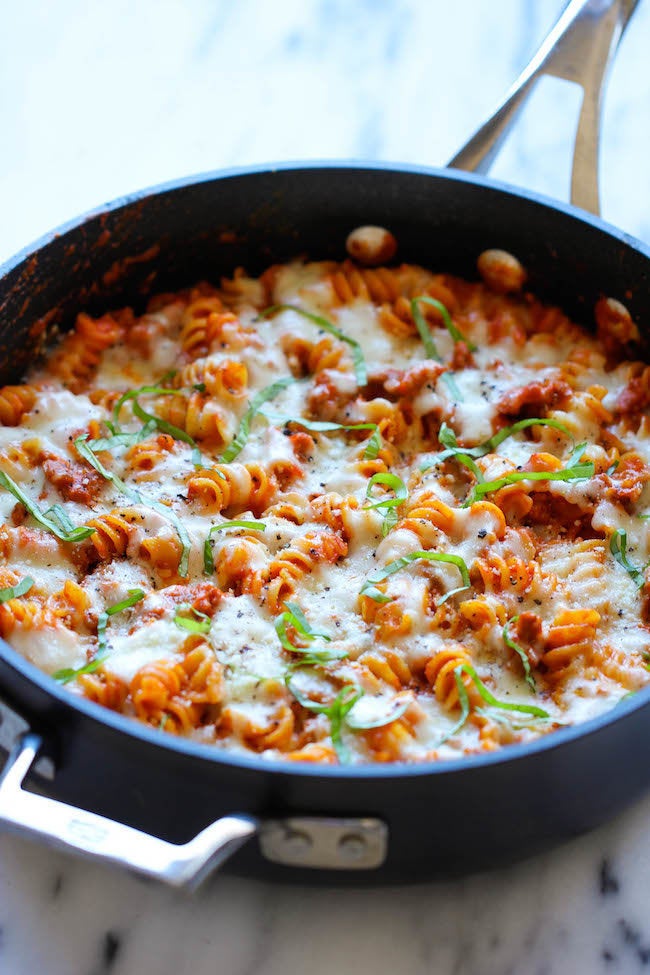 태국식 땅콩 파스타