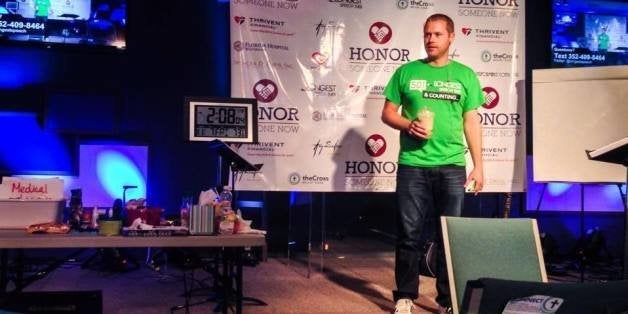 This fourth-generation preacher knows how to talk.
Pastor Zach Zehnder, of The Cross Church in Mount Dora, Florida, claims he's broken the Guinness World Record for the longest speech ever given.
Zehnder, whose father, grandfather, and great-grandfather were all ministers in the Lutheran Church - Missouri Synod, took the family trade to new heights this weekend with a sermon that lasted 53 hours and 18 minutes.
The charity fundraiser began at 7 a.m. on Friday, November 7 in The Cross Mount Dora and continued until 7:32 a.m. on Sunday, November 9. Zehnder was only allowed a five-minute break every hour.
"I enjoy speaking, especially when I'm preaching and talking about God," Zehnder told the HuffPost about the sermon.
"But I'm glad it's over," he added with a chuckle.
A representative from the Guinness World Records told HuffPost that the organization has received Zehnder's application and is now waiting for the pastor and his church to submit all of their documentation. The evaluation process usually takes between six to eight weeks.
The longest speech currently in the record books is a 48 hour, 31 minute presentation given by Vickrant Mahajan in India between September 19 and 21, 2014.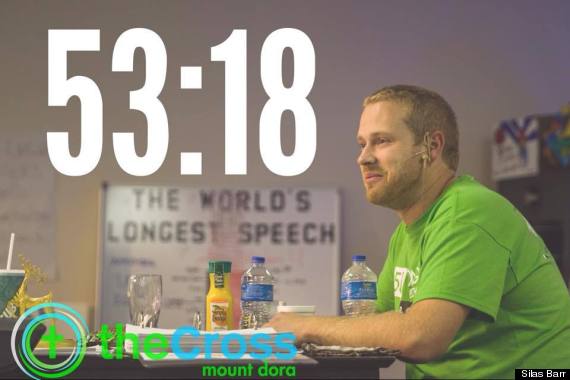 Zehnder says the hardest part of the effort was figuring out what to say. He broke his speech into 50 different parts, covering the entire Bible, from Genesis to Revelation. He wasn't allowed to have a physical copy of the Bible with him, but he did use extensive notes and a PowerPoint presentation -- all of which will have to be submitted as evidence to the Guinness committee.
"A normal pastor will preach about 30 minutes on a Sunday," Zehnder said. "I covered almost two years worth of material. It was tons of preparation."
Nurses from his church formed a medical team that made sure he was getting the proper nutrition throughout his sermon. He says he was forced to speak with his mouth full at times, since he wasn't allowed to stop talking for more than 30 seconds.
Sermons are in Zehnder's blood. His great-grandfather, C.R. Zehnder, started a Lutheran congregation in Florida back in the 1960s. His grandfather was in the ministry for over 65 years and his dad currently pastors a church in Omaha, Nebraska.
Although it's the family business, Zehnder says the ministry was never forced on him. In fact, he tried to run away from that calling until a major car accident right before college forced him to think about what God wanted from him.
"It just gave me a fresh perspective on life and I wanted to use whatever gifts I had to serve him," Zehnder said.
Decades later, Zehnder would follow in his great-grandpa's footsteps by planting his own congregation in Mount Dora.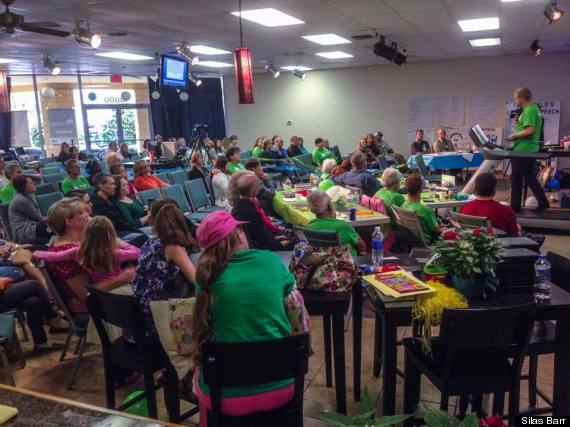 Zehnder powered through this weekend's speech marathon with his fundraising goal in the back of his mind. He wanted to raise $100,000 to support Powerhouse Recovery Center, a new addiction treatment center for men in Eustis, Florida. As of press time, he is about $10,000 short of that goal.
Still, the pastor remains confident, referring to a passage in Isaiah 55.
As the rain and the snow come down from heaven and do not return to it without watering the earth . . . so is my word that goes out from my mouth: It will not return to me empty, but will accomplish what I desire and achieve the purpose for which I sent it.
"Every hour, God was doing good things and his message was getting out," Zehnder said. "And when his message goes out, it never returns void."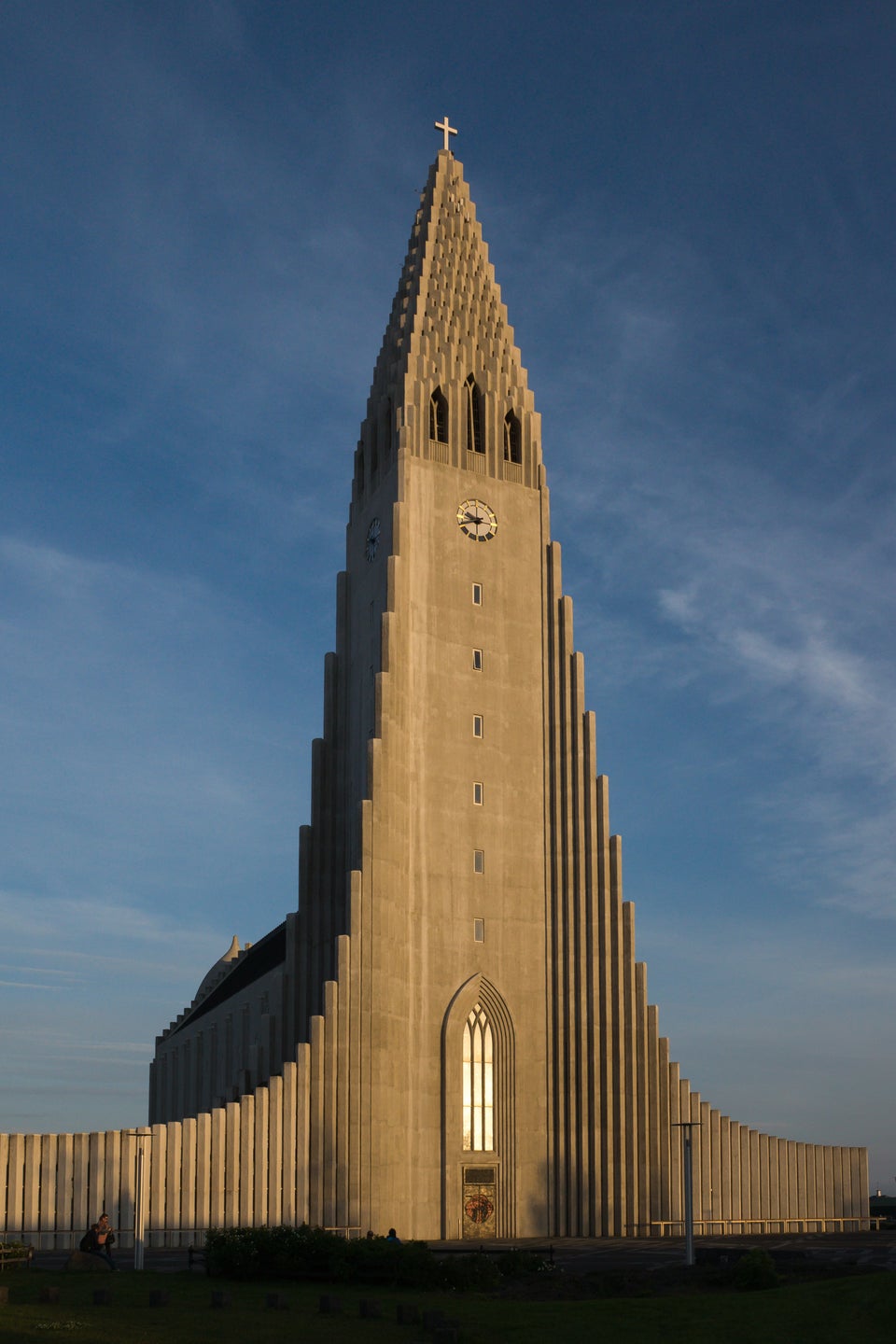 The World's 50 Most Unusual Churches
Popular in the Community