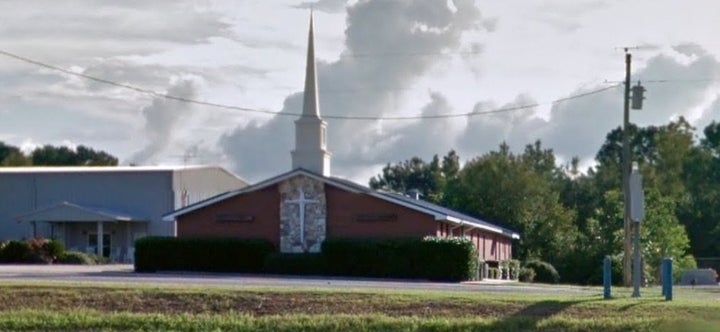 An Alabama pastor delivered a message on Friday that was not found in any Bible passage. He told the crowd at a high school football game to rise for the national anthem... or get shot.
"If you don't want to stand for the National Anthem, you can line up over there by the fence and let our military personnel take a few shots AT you since they're taking shots FOR you," Pastor Allen Joyner said before a game in McKenzie, Alabama, according to a now-deleted Facebook post that was preserved in a number of places online:
The post noted there was "crazy cheering" after the incendiary comments.
School officials quickly denounced Joyner, who announces football games at McKenzie High School in addition to serving as pastor at the Sweet Home Baptist Church.
It's not clear if Joyner will continue to serve as announcer.
The church initially defended Joyner's comments on Facebook, saying they were "taken out of context and misquoted," AL.com reported. However, that post and the church's entire Facebook presence were later deleted.
Joyner has not responded to a request for comment from The Huffington Post. This article will be updated if he responds.
Related
Popular in the Community