The St. Louis pastor who caused a stir after writing "I Give God 10% why do you get 18" on her receipt, instead of leaving a tip, has apologized for writing the note.
The picture quickly went viral, culminating Thursday in the firing of the Applebee's waitress who leaked the receipt in the first place.
The waitress, identified as Chelsea by Consumerist, said, "I thought the note was insulting, but it was also comical. I posted it to Reddit because I thought other users would find it entertaining."
Bell, who preaches at Truth in the Word Deliverance Ministries church, did not find it very entertaining, however. The Smoking Gun reports that after Bell found out about the picture, she called up the restaurant to complain.
As a direct result of Proposition 30 and President Obama's insistence that I pay "MY FAIR SHARE IN TAXES" I find that I must cut back on discretionary spending and gratuities. I wish it didn't have to be this way for both of us.
Check out the pastor's receipt here: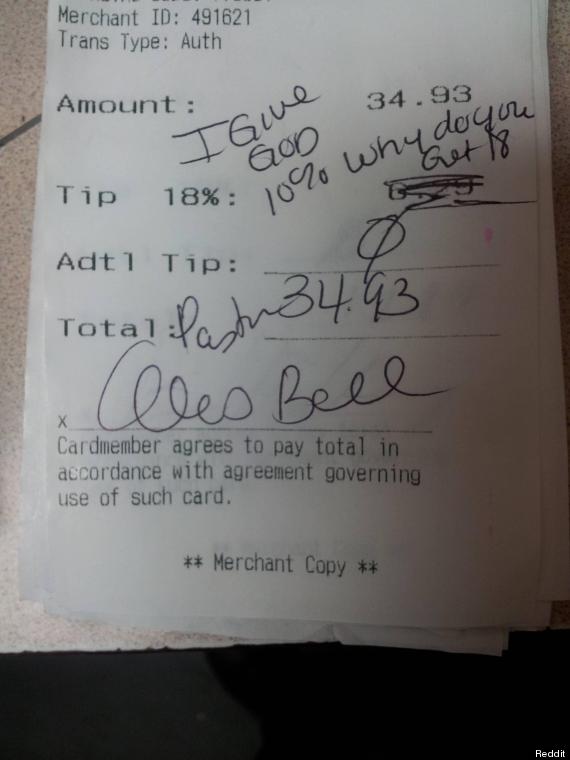 Related
Before You Go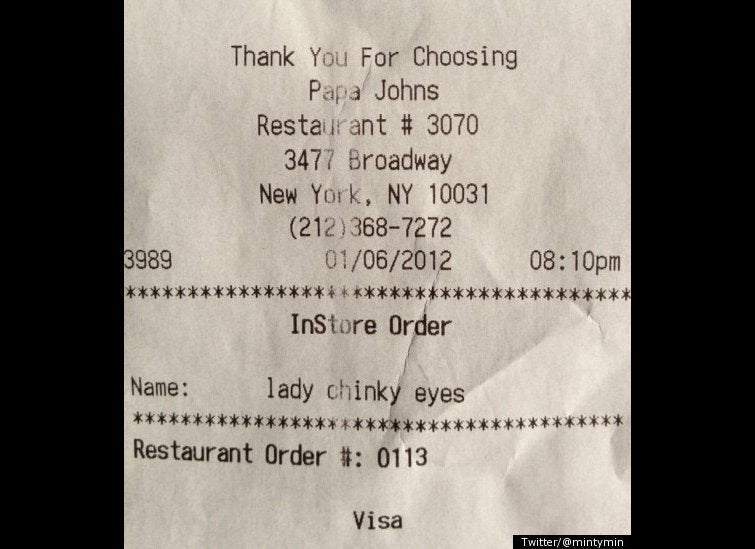 Outrageous Receipts (EXPLICIT LANGUAGE)
Popular in the Community