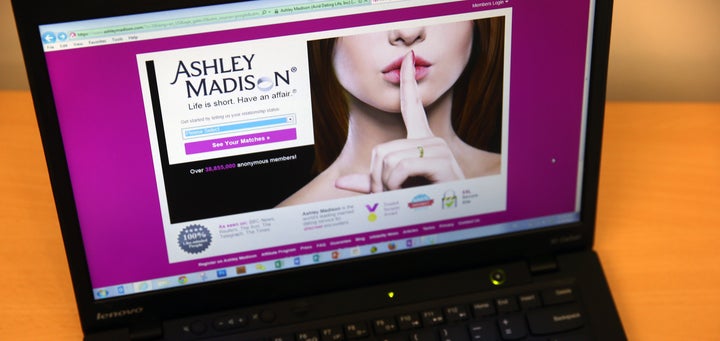 John Gibson, a 56-year-old pastor who taught at the New Orleans Baptist Theological Seminary was found dead by his wife, Christi, on August 24 in their on-campus home.
"It was a moment that life doesn't prepare you for," Christi told CNN this week. "I had to call my kids. How do you tell your kids that their dad is gone and that he took his own life?"
Less than a week before, Gibson had been one of the more than 30 million people whose names were leaked by hackers of Ashley Madison, the hookup website for people seeking extramarital affairs.
Christi said that being outed "carried such a shame" for her husband.
In a suicide note, "he talked about depression. He talked about having his name on there, and he said he was just very, very sorry," Christi told CNN. "What we know about him is that he poured his life into other people, and he offered grace and mercy and forgiveness to everyone else, but somehow he couldn't extend that to himself."
Christi added that her husband was probably worried that he'd lose his job as a result of the leak.
"It wasn't so bad that we wouldn't have forgiven it, and so many people have said that to us, but for John, it carried such a shame," she said.
"As a colleague, he was known as one to express care and compassion in a tangible way both to our students and to our faculty. John was loved by the students because of his love for the ministry and for them; he was always a favorite," Thomas Strong, a dean at the seminary, said. "Our hearts are saddened ... We are better because of John and the way God used him in our lives."
Dr. Chuck Kelley, the seminary's president, spoke about Gibson's death at an on-campus service on Tuesday.
"On the first day of classes, we had the unexpected death of a much loved professor, colleague and friend, Dr. John Gibson," Kelley said. "We learned that he made some very sad and unfortunate choices in his life, and his son shared in his memorial service his death appeared to come at his own hand."
Speaking to CNN this week, Christi said she had a "message" for the millions of people impacted by the breach.
"These were real people with real families, real pain and real loss," she said. But "don't underestimate the power of love. Nothing is worth the loss of a father and a husband and a friend. It just didn't merit it. It didn't merit it at all."
Support HuffPost
The Stakes Have Never Been Higher
Related
Popular in the Community