A North Carolina pastor and two members of his church set out to rescue people from the floodwaters of Hurricane Florence, but ended up first finding some four-legged creatures who needed assistance.
Drake, along with church member Leroy McGee and a third unidentified church member, had set out in a boat to check homes for anyone needing help, ABC News 4 reports. What they found, however, were two dogs and two cats in dire straits.
Video from The Associated Press (above) shows the men finding two barking dogs on the porch of an empty home surrounded by water. They then carry the two canines into their boat.
After they brought the dogs to dry land, they went back to try to rescue a cat Drake had noticed at another home, he told "CBS This Morning."
The AP video also shows the cat rescue. In the video, a soaking wet cat walks along a window ledge, then jumps into the water. Drake and another man go around the back of the home and come back out, each carrying a cat to the boat.
Before You Go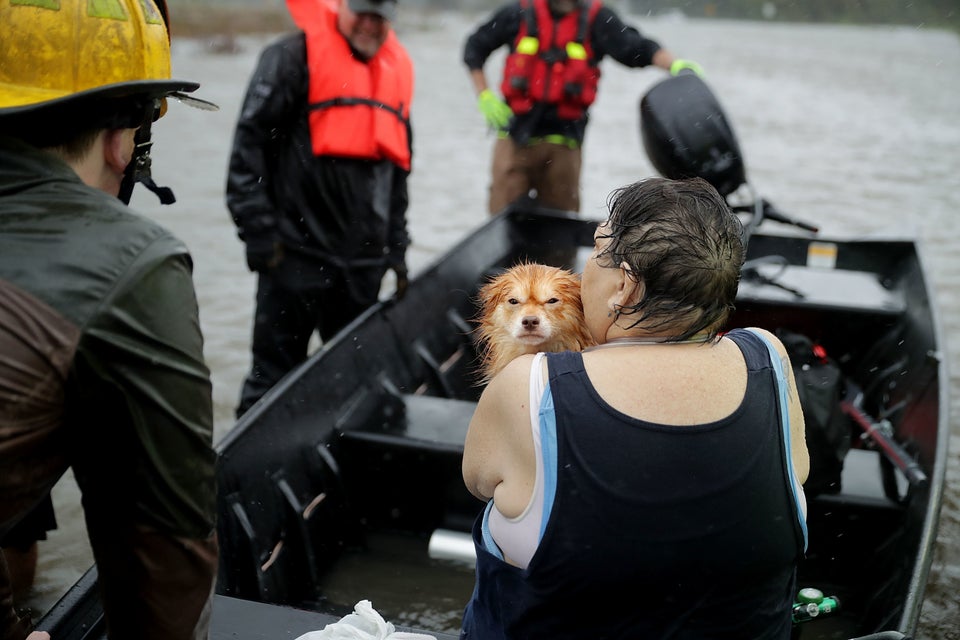 Animals Of Hurricane Florence
Popular in the Community