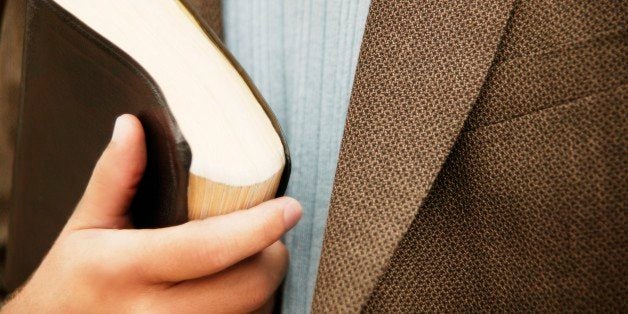 DES MOINES, Iowa (AP) — The wife of a longtime Iowa City pastor facing deportation to Honduras said Friday she is "devastated with this situation" but encouraged by the outpouring of support, including that of more than 100 people who rallied for his release this week outside the jail where he's being held.
Max Villatoro, 41, was arrested by immigration officials when he left his house for work Tuesday after more than 16 years of legal complications and two denied appeals to stop his removal from the country, culminating in his now imminent deportation. But Villatoro's wife, Gloria Villatoro, 33, and others in the Iowa City community say the man has turned his life around since his initial charge in 1998, and they're fighting to keep him here.
Max Villatoro is a pastor at First Mennonite Church who has lived in Iowa since he left his northern Honduran town in 1995 and arrived in the U.S. without legal permission. Deportation would separate him from his wife, a native of Mexico who was brought here when she was 8, and his four children, ages 7 through 15 and all U.S. citizens.
In a statement from U.S. Immigration and Customs Enforcement, spokeswoman Gail Montenegro classified Max Villatoro as "an ICE enforcement priority" because of his criminal history.
"ICE remains focused on smart, effective immigration enforcement that prioritizes the removal of convicted criminals and public safety threats," she said in the statement.
In 1998, Villatoro was convicted of drunken driving. And in 1999, he pleaded guilty to record tampering for purchasing a Social Security number that he used to obtain a driver's license. His plea resulted in an order of supervision for the duration of a 180-day suspended jail term, but the convictions stayed with him until his recent arrest.
In 2006, the Department of Homeland Security took action to deport Villatoro, and a judge has twice declined his appeals.
Gloria Villatoro said her husband's past doesn't reflect who he is. And Margaret Richer-Smith, a fellow pastor at the Iowa City church, described him as a "person of great integrity and wisdom."
Richer-Smith, Gloria Villatoro and others have scrambled to keep Villatoro in the country, making calls to a congressman and local immigration organizations, signing petitions and organizing the rally at the Linn County Jail. The case has drawn interest from national immigration interest groups, which question ICE's proceedings.
"There are clear factors in Max's case indicating that he is not a threat to national security, border security, or public safety, and should not therefore be an enforcement priority," Matt Hildreth, digital director for the immigration reform group America's Voice, said in a statement.
Gloria Villatoro on Friday traveled to an immigration court in Omaha, Nebraska, to seek a stay of removal. A judge at the court could approve his release, but lawyers said that's rare and they expect Villatoro will be returned to Honduras within the next couple weeks.
That's an option Gloria Villatoro can't imagine.
"In my mind, there is no answer for that," she said. "It would be the worst thing that can happen."

Related
Before You Go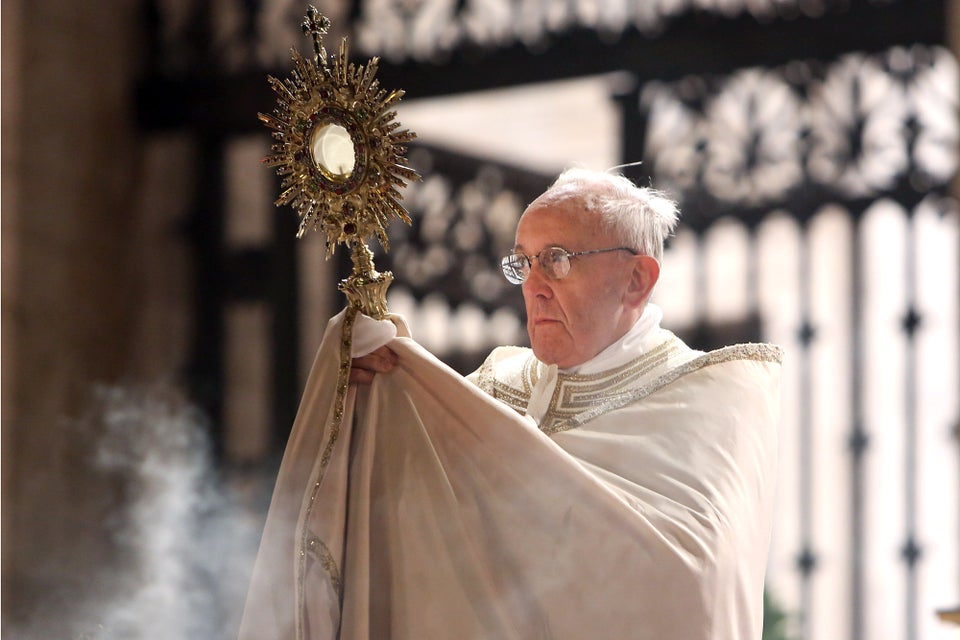 Religious Calendar 2016
Popular in the Community