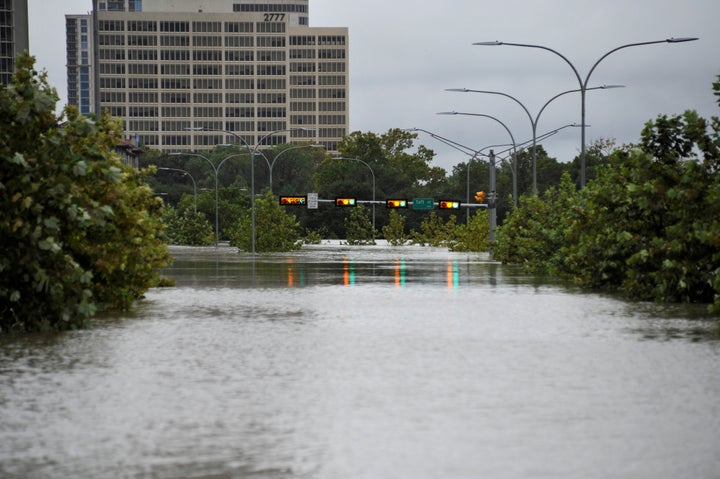 Swanson, who is a pastor at the Reformation Church of Elizabeth, Colorado, said on his radio show "Generations with Kevin Swanson" on Friday that the deadly storm that devastated Houston, Texas is God's judgment of the city, and other cities like it, that have embraced "sexual perversion" and have not repented for it.
"Jesus sends the message home, unless Americans repent, unless Houston repents, unless New Orleans repents, they will all likewise perish," Swanson said. "That is the message that the Lord Jesus Christ is sending home right now to America."
Swanson then listed examples of why Houston would receive such judgment and why it should repent. He mentioned Annise Parker, the city's former and openly gay mayor, who Swanson describes as a "very, very aggressively pro-homosexual mayor." He also cited how Texas state legislature failed to pass a bathroom bill "that would have prevented cross-dressing men from using the women's restrooms" because "they wanted to encourage the abomination of men attempting to dress like women and women attempting to dress like men."
"I think that the entire state of Texas and the entire United States of America needs to take note of this," Swanson warned. "And realize that there is a God in heaven, He brings His judgments and He calls nations to repentance, as He is doing right now."
Swanson also noted that the remnants of Hurricane Harvey are now heading towards New Orleans, as the city prepares for its annual LGBTQ festival "Southern Decadence" this weekend. "Timing seems to be perfect," Swanson said. He then argued that God is giving the city a "head's up" before it hosts "the largest sexual perversion event in the country."
Swanson isn't alone in citing the LGBTQ community when speaking about the catastrophic natural disaster that Houston suffered.
Ann Coulter tweeted on Monday that "Houston electing a lesbian mayor" is a more likely reason that the city was struck than climate change.
You can listen to Swanson's comments above.
Popular in the Community