When Lutheran Pastor and author, Rev. Nadia Bolz-Weber was invited to an evangelical online conference called The Nines, she noticed that one of the topics for discussion was the 'issue' of homosexuality.
The pastor decided that instead of talking about LGBT people, that people attending the conference would benefit from hearing directly from LGBT Christians. The result is a remarkable video with LGBT people talking about why they are Christians, why they do not appreciate being considered an 'issue," and why they are 'the Church.'
In an email to the Huffington Post, Pastor Bolz-Weber explained:
Way too often, in the church, GLBTQ folks end up being the objects and not the subjects of discussions about their lives. So when I was asked to produce a 5-minute video for The Nines, an evangelical on-line leadership conference, I wanted to make sure that amongst the countless voices discussing the "issue of homosexuality" (which, let's face it, is pretty much a term only used by those who have issues with GLBTQ people) that there would be actual queer Christian voices present.
So he came and proclaimed peace to you who were far off and peace to those who were near; for through him both of us have access in one Spirit to the Father. So then you are no longer strangers and aliens, but you are citizens with the saints and also members of the household of God, 20built upon the foundation of the apostles and prophets, with Christ Jesus himself as the cornerstone.
Related
Before You Go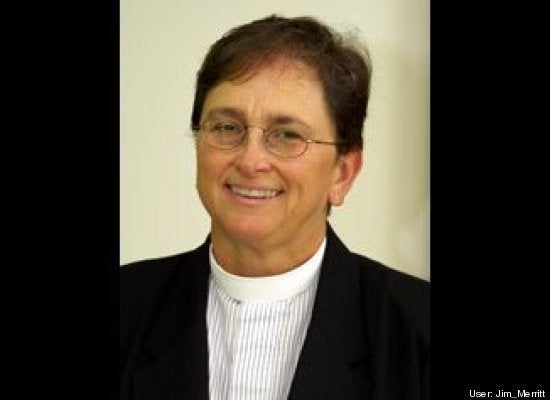 Most Inspiring LGBT Religious Leaders
Popular in the Community