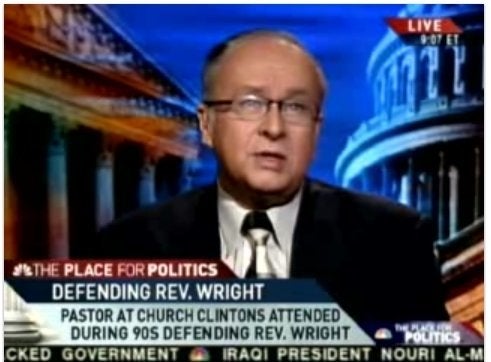 The senior minister at Foundry United Methodist Church in Washington D.C., a church that the Clintons attended while in the White House, has risen to the defense of Barack Obama's former minister Reverend Jeremiah Wright. Wright's sermons have created a media firestorm over the last weeks that the Obama tried to dampen in a speech and Clinton recently commented on by saying "he would not have been my pastor."
Snyder released a statement praising Wright as an "outstanding church leader" who has been "a profound voice for justice and inclusion in our society."
This morning Snyder appeared on MSNBC and defended Wright. Snyder said that while he may not agree with everything Wright has said, he believes that "the church in America is stronger today because of [Wright's] leadership.
Watch the video of Snyder on MSNBC below (and click here to read more about Snyder's defense of Wright).
Popular in the Community