The Texas church where a gunman killed 26 people and injured at least 20 others on Sunday may be demolished.
If it's destroyed, the church will follow in the footsteps of other mass shooting sites that have been razed and rebuilt.
Frank Pomeroy, pastor of the First Baptist Church of Sutherland Springs, told leaders of the Southern Baptist Convention that the church building held painful memories for his congregation.
Steve Gaines, president of the SBC, and Frank Page, president and CEO of the SBC's executive committee, visited Sutherland Springs on Tuesday to meet with Pomeroy and his wife.
"As he's thinking through what the future will look like, the pastor expressed his personal desire that the current worship center be razed and perhaps a prayer garden be put on the site and a new church build on the property," SBC spokesperson Roger Oldham told HuffPost.
That decision is ultimately up to the congregation, Oldham said. A spokesperson for the church told HuffPost that it was too early to say what the congregation would decide to do with the building.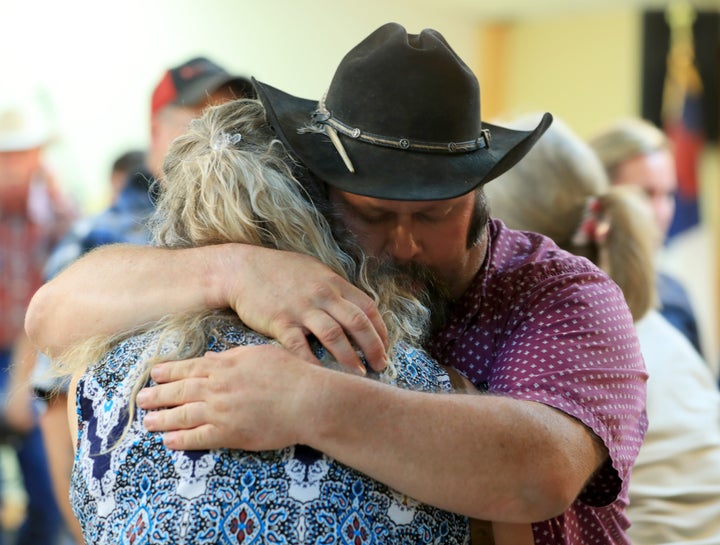 "They did say, 'We can't go back in there,'" Page told Religion News Service, referring to surviving members of the church's congregation. "It's going to be a reminder of the horrific violence against innocent people."
Pomeroy and his wife were not at the church on Sunday, but their 14-year-old daughter, Annabelle, was among the victims.
Sheriff Joe Tackitt Jr. of Wilson County, where Sutherland Springs is located, said deputies found "blood everywhere" when they arrived at the church. "Wherever you walked in the church, there was death," he told The New York Times.
Oldham said it was Pomeroy's "personal desire for the congregation to move forward and not have to return to that scene of devastation."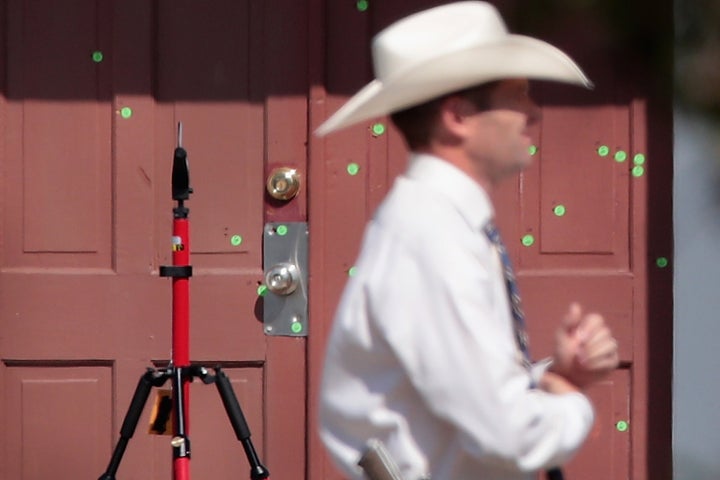 Columbine High School in Colorado, the site of a 1999 mass shooting that left 13 people dead, was renovated to replace bullet-ridden carpeting and ceiling tiles. The school library, where 10 of the victims were killed, was razed and replaced with a glass atrium.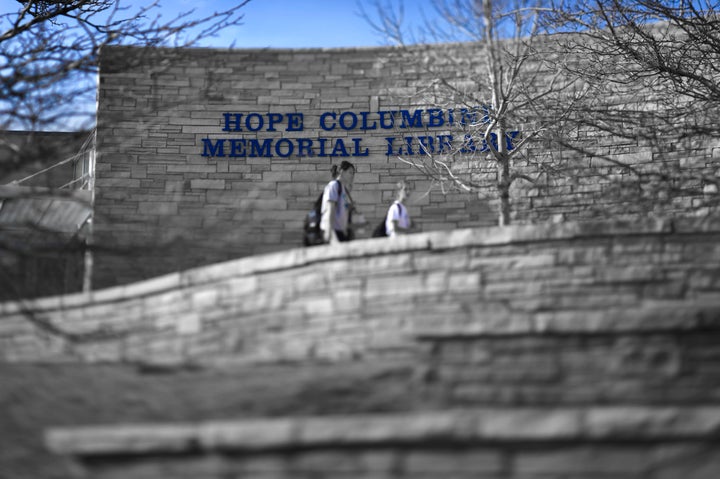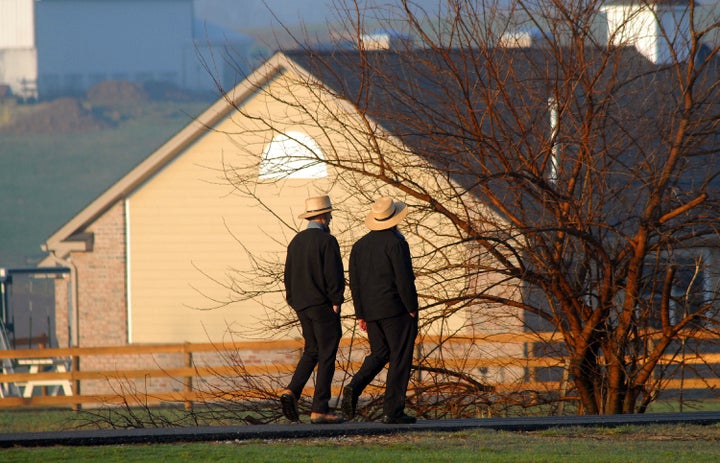 The Utoya, Norway church youth camp where 69 people, many of them teenagers, were killed by a gunman in 2011 was largely renovated and many of the building rebuilt. A steel memorial engraved with the victims' names was hung from pine trees overlooking the adjacent Tyrifjorden lake.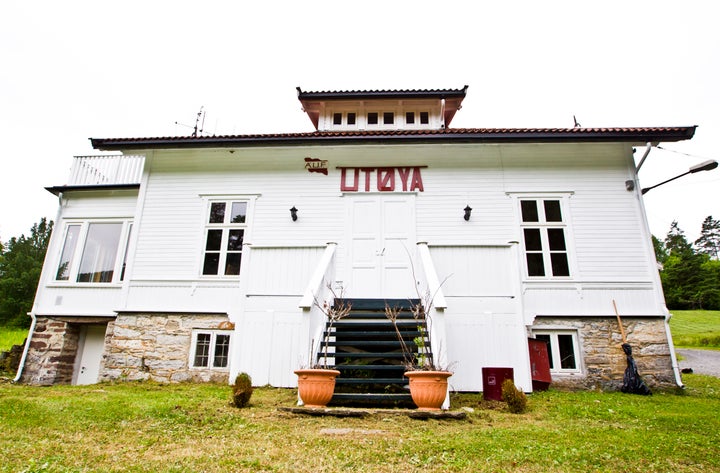 Sandy Hook Elementary School in Newtown, Conn., was demolished after the mass shooting that left 20 children and six adults dead in 2012. The new school building opened in 2016.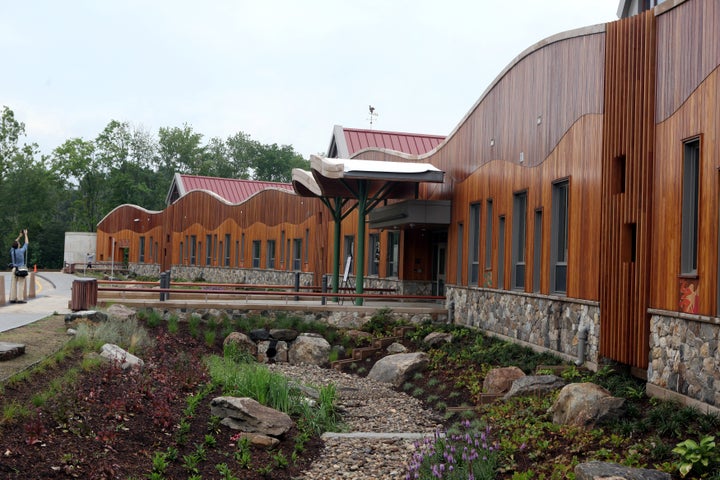 Of the houses of worship that have become sites of mass shootings in recent years ― including Emanuel AME Church in Charleston, S.C., the Tennessee Valley Unitarian Universalist Church in Knoxville, and The Sikh Temple of Wisconsin in Oak Creek ― none have been demolished. But their congregations have found other ways to reclaim the space and move forward.
Michelle Walsh, a Unitarian Universalist minister, conducted research at the Knoxville Unitarian Universalist Church following a 2008 shooting in the sanctuary. 
"I have said sometimes there is a fierceness for survivors who say, 'We have survived this and we have a faith that survives even in the face of something like this,'" Walsh told RNS.
The congregation repainted the church's walls, removed but saved a bullet-ridden curtain, and rededicated the sanctuary to bless the spots where the shooting's two victims were killed.
Walsh said: "It is a reclaiming and it is a marking of a place as not just a place of death, not just a place of loss, but of life."
Hayley Miller and Damon Dahlen contributed to this article.
REAL LIFE. REAL NEWS. REAL VOICES.
Help us tell more of the stories that matter from voices that too often remain unheard.
BEFORE YOU GO
PHOTO GALLERY
Texas Church Shooting