The property owner of the Sacramento, California, business park where the Verity Baptist Church presides has opted not to renew the church's lease, The Los Angeles Times reports. Although Verity's lease doesn't end until March 31, 2017, officials for Harsch Investment Properties have asked the church to leave without any penalty for breaking the contract.
"We have many places of worship and other religious organizations in the properties we manage. Like all our tenants, their occupancy rights are protected in their leases, but we will not tolerate tenants who advocate hatred and the taking of innocent lives," Harsch officials said in a statement, according to local news station WMAZ. Noting that the company has always supported the LGBT community, they added, "Just as we respect the right of individuals to speak their views, as distasteful as they may be, we also respect the right of others to protest as a reflection of their values."
Video footage of the sermon, which was uploaded to the Verity Baptist Church's YouTube account, showed Jimenez telling churchgoers, "I think Orlando, Florida, is a little safer tonight. As Christians, should we be mourning the death of these 50 vile, perverted predators?"
Sacramento Mayor Kevin Johnson was among those to quickly denounce Jimenez's remarks on Twitter.
At the moment, Jimenez has yet to decide whether he and his church will choose to relocate, CBS 13 reports.
We couldn't think of a more appropriate karmic smackdown. Don't let the door hit you on the way out, Roger.
Before You Go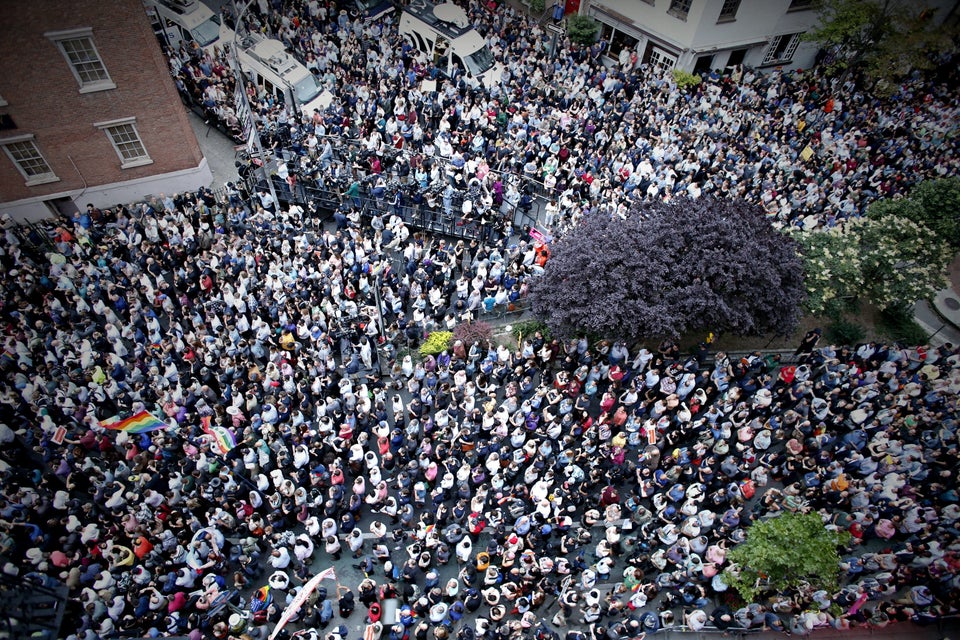 Vigils Held In Honor Of Victims Of Orlando Nightclub Shooting
Popular in the Community