Pastor Gregory Fryer is there for the Charlie Brown in all of us.
Every Tuesday, the clergyman sets up a homemade booth on a New York City sidewalk advertising spiritual help for 5 cents, à la Lucy's psychiatric help stand from the "Peanuts" cartoon.
Only Fryer has a gentler way with those who seek his guidance than the way Lucy treated Charlie Brown.
"There are a lot of people who walk by and they smile or give me a thumbs up because they get it," the pastor told Fox 5. "Occasionally I see people who seem just befuddled."
"Some people took a seat for serious conversation, about struggling children, fighting brothers, etc.," he noted. "Some people dropped nickels in our jar though I tried to tell them that there was no need for that. Some people even insisted on giving dollars."
Remember, the sidewalk stand service is actually free. We wonder if Lucy ever gave Charlie Brown a deal like that.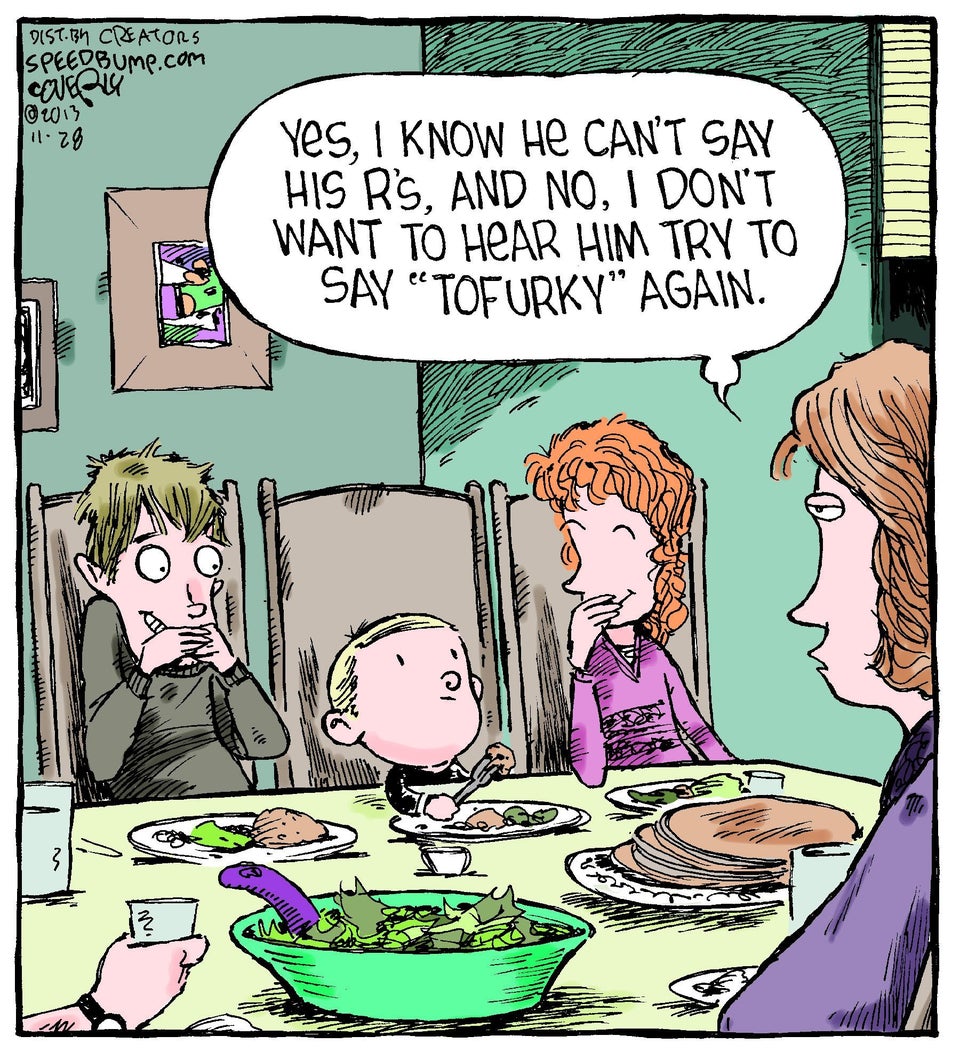 Comics That Sum Up Thanksgiving For Parents