A real-life Grinch sparked outrage among parents at a Texas mall when he took it upon himself to announce to a line of children anxiously waiting to meet Kris Kringle that Santa Claus isn't real.
Evangelical pastor David Grisham filmed himself pulling off the stunt at Amarillo's Westgate Mall in an effort to teach kids "that Christmas is about Jesus Christ," then posted the video to his Facebook page Saturday.
"Kids, I want to tell you today that there is no such thing as Santa Claus," he's heard hollering while walking alongside the long line of kids and their parents.
"The man you're going to see today is just a man in a suit, dressed up like Santa, but Santa does not exist," he continues. "Santa's not real. And parents you all need to stop lying to your children and telling them that Santa Claus is real when in fact he's not."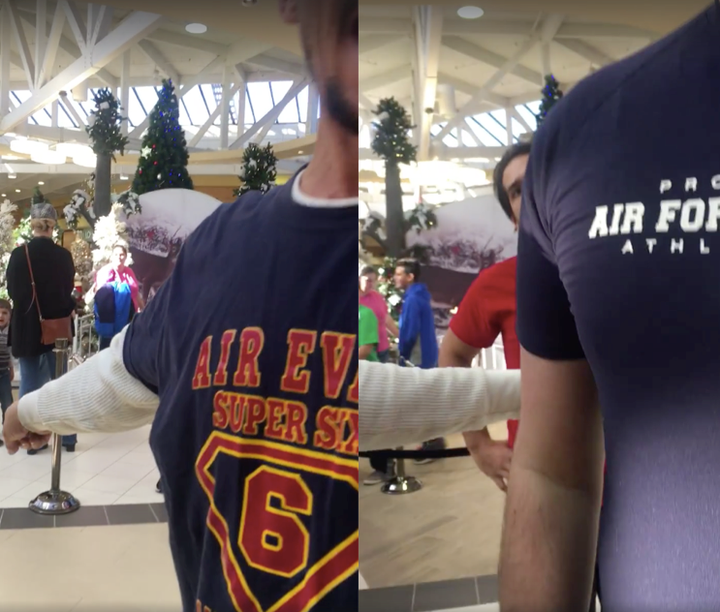 Most people in line can be seen keeping their backs to him, but eventually several parents get out to confront him.
"I've got my kids over there, we don't need you coming over here blabbing whatever it is you're blabbing," one upset man tells him.
At one point Grisham claims to have been "assaulted" by a parent who placed his hand on him.
On the mall's Facebook page, several people expressed their outrage over Grisham's behavior and asked that he be banned.
Westgate Mall acknowledged Grisham's behavior in a statement sent to The Huffington Post Sunday.
"We want everyone at our shopping center to have an enjoyable experience," the statement said. "All of the shoppers are expected to follow our code of conduct and will be asked to leave our premises if they don't follow these rules."
The mall's code of conduct, which can be found online, prohibits any kind of behavior that disturbs the peace, including annoying others.
Whether Grisham knows it or not, historians say the character of Santa Claus as we know him today is based off a Christian saint, Saint Nicolas, whose generosity toward children as a Greek bishop led to him being declared a patron saint of children and bringer of gifts.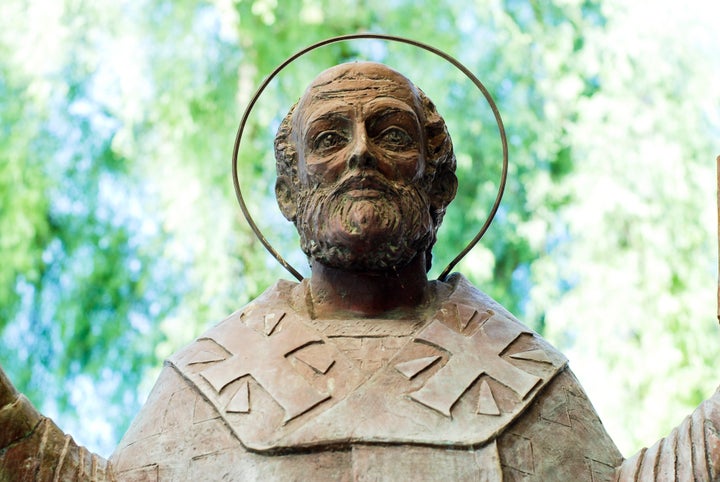 One of St. Nicolas' most famous acts, which may sound familiar to those who celebrate Christmas, was him saving three sisters from being sold into prostitution by dropping a bag of gold down the indebted family's chimney so they could pay off their dowries. One of the bags happened to land in one girl's stocking that had been hung up to dry, according to historian Bill Petro.
This story has been updated to include a statement from Westgate Mall.
Popular in the Community