 For refusing to toe the party line over same-sex marriage in Illinois, state GOP Chairman Pat Brady is now facing an intra-party backlash with some Republican officials calling for his resignation.
"Pat Brady is a total disgrace," said Bobbie Peterson, a Republican state central committeewoman from Beecher, Ill. according to WBEZ. "He's a pretty face for TV. He can speak well. Period. But what's coming out of his mouth is not what the Illinois Republican party is about."
"I was shocked," Sen. Oberweis said to WBEZ. "Very surprised. Did not expect that and didn't know why he would have done that."
Anti-gay group the National Organization for Marriage has also stepped up to the plate in its attempt to block a bipartisan effort to bring marriage equality to Illinois. NOM has called for Brady's resignation and said its PAC would spend $250,000 to defeat any Republican that votes in favor of same-sex marriage in Illinois.
"Any Republican in Illinois who betrays the cause of marriage will be casting a career-ending vote and will be held accountable to their constituents," Brian Brown, NOM president, threatened in a statement.
A statement from Kirk's office said "Senator Kirk has full confidence in Pat Brady's leadership as chairman of the Illinois Republican Party and looks forward to working with him to elect Republicans in 2014."
Marriage equality supporters in Illinois this week reintroduced legislation that would legalize same-sex marriage in the state. Sponsors had hoped to pass the bill during the lame-duck session earlier this month, but say they ran out of time to do so, though it was advanced by the Senate Executive Committee for the first time. The Windy City Times reports that bill sponsors are still confident the bill will be approved yet this year, very possibly as soon as next month.
Before You Go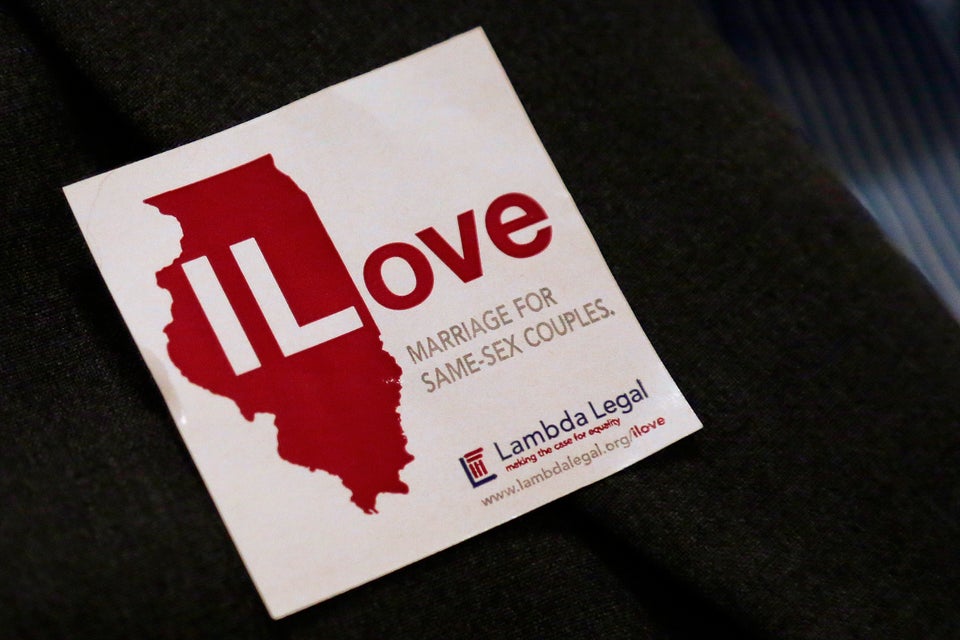 Marriage Equality In Illinois
Popular in the Community