A Democratic congressional candidate is out with a new TV ad using far more explicit language than the usual political spot.
"Fuck the NRA," Pat Davis says in the 15-second ad. "Their pro-gun policies have resulted in dead children, dead mothers and dead fathers."
Davis is an Albuquerque city council member running for the Democratic nomination in New Mexico's 1st Congressional District, and his provocative spot is an attempt to distinguish himself in his crowded primary. It's a six-way contest, with no clear frontrunner. Deb Haaland ― who would be the first Native American woman elected to Congress ― and former U.S. attorney Damon Martinez are attracting a fair amount of national attention, while Antoinette Sedillo Lopez is leading the field in fundraising and cash on hand.
Davis' ad ran around 12:30 p.m. local time on KRQE, the local CBS affiliate in Albuquerque. The station's general manager, Bill Anderson, explained that the ad would run with the profanity because the station is not allowed to censor political spots. But the station also planned to run a warning beforehand.
"We received a request for airtime from a legitimate federal candidate for office, and according to federal election rules, we are required to give him the same access as his opponents," he said. "This station, by law, is not permitted to censor or in any way edit this commercial."
Instead, the station ran a warning right before the ad appeared, advising viewers it may contain "inappropriate language."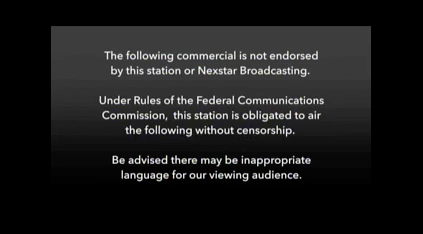 Davis is a former police officer and was executive director of ProgressNow New Mexico, a progressive organization.
On Friday evening, the NRA responded to Davis' ad.
This piece has been updated to clarify the state of the race and to include the NRA's response.
Popular in the Community