When Frost followed him outside, reportedly to record his name, the teen began to charge at her, yelling that he would "[expletive] her up."
Court documents reveal that earlier in the school year, Smith was also charged with assault on a female, sexual battery and second degree kidnapping for an incident that happened at the Anson County school, WBTV reports.
"[School leaders] didn't tell us about the criminal charges that stemmed from the very same school with the student that year," Van Kampen told WBTV. He adds that there is a video account of the confrontation that he anticipates will be a "smoking gun" in the case.
"That's the only explanation we can come up with why the superintendent is literally hiding it," Van Kampen said.
District superintendent Gregory Firn issued a one-page statement on his decision regarding Frost's employment status:
"Following that investigation and a complete review of all circumstances, Ms. Frost has now been suspended without pay, effective August 30, 2012."

Van Kampen says Frost has 14 days to appeal the decision, according to the Anson Record. Frost is scheduled to appear in court Sept. 25 to face the assault charge, and the earlier charges against Smith are still pending.
Meanwhile, the dispute has spurred an online petition in support of Frost. The "Support Pat Frost" Facebook page encourages community members to contact the superintendent and demand Frost's reinstatement.
A Change.org petition calling for Frost's reinstatement as a teacher, and stopping "the potential for retaliation to be acceptable towards those who exercise their right to self defense" has garnered 1223 signatures out of a 1,500-signature goal.
Before You Go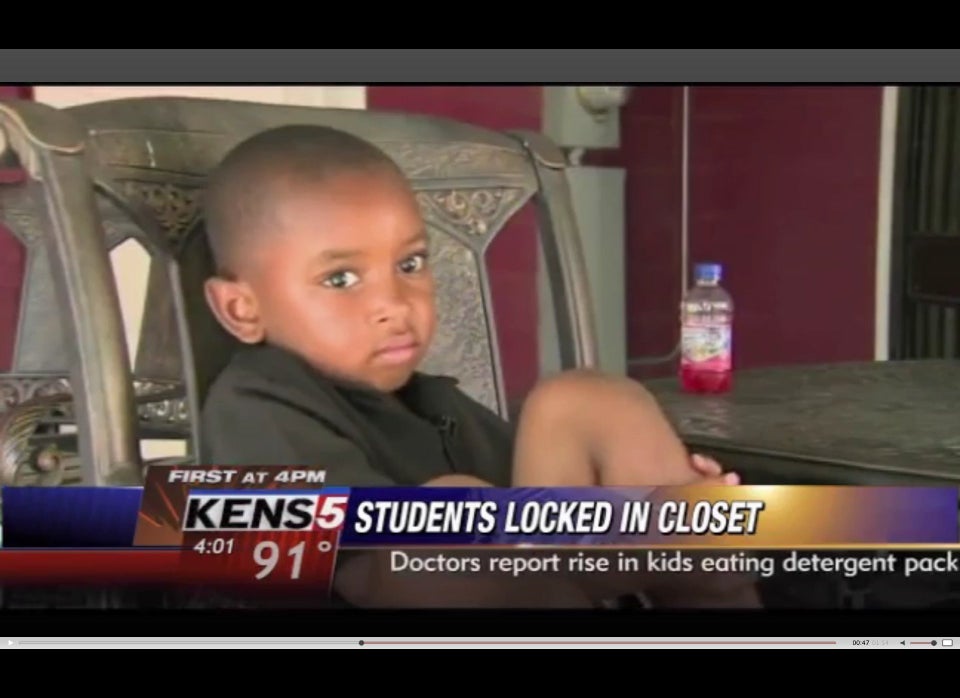 Teacher Controversies
Popular in the Community