 The top Republican in the Nevada Assembly said during a radio talk show Tuesday that low turnout from minority and young voters could contribute to a winning election season for the GOP in 2014.
"We have some real opportunities in 2014," Hickey said during the Tuesday broadcast. "It is a great year in a non-presidential election. Seemingly no Democrats at the top of the ticket against (Republican Gov. Brian) Sandoval. No Harry Reid. Probably where we had a million voters out there in 2012, we have 700,000. A lot of minorities, a lot of younger people will not turn out in a non-presidential. It is a great year for Republicans."
On Wednesday, Hickey explained to The Huffington Post that he was just pointing out historic facts about turnout in gubernatorial elections versus presidential elections.
"What I was trying to say, in Nevada, historically, off presidential years have historically been lower turnout models," Hickey told HuffPost.
When questioned specifically about the minority and young voter comments, Hickey discussed the GOP's record on Hispanic issues.
"We certainly in Nevada are encouraged by Governor Sandoval, being a Hispanic sitting governor who is enjoying broad support," Hickey said. "Persons like myself in the Legislature supported a resolution for comprehensive immigration reform and driver's license cards. That is helping the standing of Republicans in Nevada, especially in state legislative races."
Earlier in the radio interview, Hickey also discussed current fighting within the Nevada Republican Party, contrasting the GOP's behavior with the Democratic Party's.
"We Republicans look at our Democratic counterparts on the other side," Hickey said on the radio. "They have the big tent philosophy and have a rainbow stripe on the top of the tent and some nutty characters inside."
When asked by HuffPost about the "rainbow stripe" comment, he again stressed the need for GOP unity, and for Republicans to emulate Democrats and embrace all factions. He then ended the call.
Nevada Democrats are attacking Hickey's comments, saying they confirm that Republicans want to suppress the vote. State Democratic Party spokesman Zach Hudson questioned why Republicans vote against making voter registration easier and for pro-gun bills.
"He is acknowledging that the only way they can win elections is to suppress the vote," Hudson told HuffPost. "They want to make it harder to vote but make it easier for people to obtain a deadly weapon."
Earlier this year, during an Assembly committee meeting on a voter registration bill, Hickey proposed that residents pay for the right to register to vote on Election Day, which is past the current registration deadline in the state.
"In the case of a passport request, when you come in past a deadline and you want it expedited, you pay an extra fee. I am wondering if we might consider having people pay for the privilege when they somehow managed to miss a deadline," Hickey said, according to a legislative transcript. "That may sound humorous, but at what point is it a personal responsibility and at what point are we possibly going further than we have to for this sacred duty, as you referred to it?"
The U.S. Supreme Court ruled in 1966 that paying to vote was unconstitutional.
Before You Go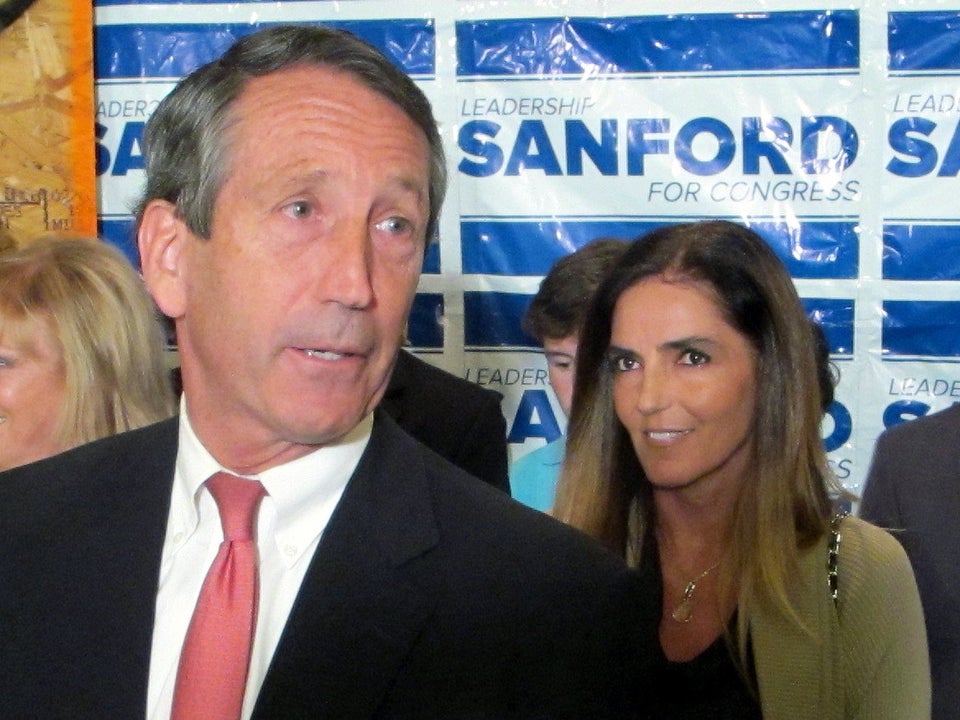 Politicians Who Wanted A Second Chance
Popular in the Community