According to a July Huffington Post report, the legislation will eliminate abortion coverage for public employees and individuals who have insurance through federal health care law's public exchanges. It also will ban sex-selective abortions and impose additional regulations on abortion clinics.
Critics say the move represents a shift by the first-year Republican executive, who pledged as a candidate last fall that he wouldn't approve any new abortion restrictions if elected.

McCrory, however, said he wasn't limiting access to the procedure, but rather was signing a measure that "will result in safer conditions for North Carolina women."

The measure was passed by the Republican-majority legislature in the session's waning days. Critics say the move will lead to the closure of most of North Carolina's 16 abortion clinics because only one now meets the standards of an outpatient surgical center.

Abortion rights supporters demonstrated outside the governor's executive mansion in a last-ditch effort to get him to veto the legislation.
Before You Go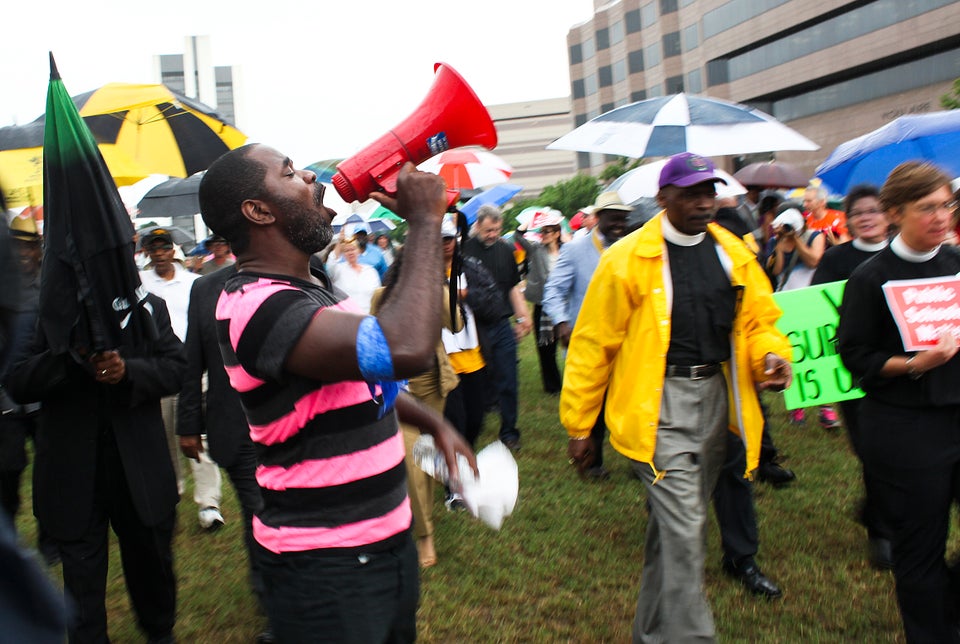 Moral Monday Protests
Popular in the Community