North Carolina Gov. Pat McCrory said during a debate Tuesday that transgender Olympian Caitlyn Jenner better plan on using the men's bathroom if she visits the state.
McCrory, continuing his defense of the state's sweeping anti-LGBT law, blamed "liberals" for "a major change in culture" that forced Republicans to respond with the legislation.
"In the private sector in North Carolina, she can go wherever the private sector wants her to," McCrory, a Republican, said of Jenner, who as Bruce Jenner won Olympic gold 40 years ago. "If she's going to a shower facility at [University of North Carolina at Chapel Hill] after running around the track, she's going to use the men's shower."
The question about Jenner, the country's best-known transgender person, was asked during Tuesday's debate between McCrory and his Democratic opponent, state Attorney General Roy Cooper.
North Carolina's House Bill 2, passed in March, removes anti-discrimination protection for LGBTQ people and mandates that individuals use the public bathrooms that correspond to the sex they were assigned at birth. The law has stirred public outrage, political backlash and the loss of millions in business.
McCrory, however, continues to stand behind the so-called bathroom bill. He pointed the finger at "liberals in Charlotte," who he said "started this whole bathroom mess" by demanding people recognize "a brand new concept of gender identity and gender expression ― a major change in culture."
"If you're a man, you're going to go to the man's locker room, restroom or shower. If you're a woman, you're going to go to their appropriate shower," McCrory said. "No change whatsoever."
Cooper said the law must be repealed.
"It writes discrimination into our law and it has been a disaster for our economy," Cooper said. "Governor McCrory continues to go across the state telling people that this is not hurting our economy. He attacks businesses who are opposed to it and says that everything is going fine. Governor, what planet are you on?"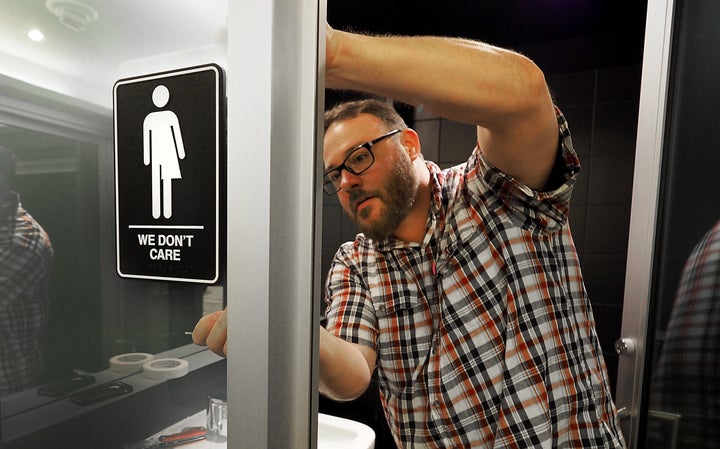 McCrory also addressed recently revealed lewd comments made by GOP presidential nominee Donald Trump. He said Trump "needs to have his mouth washed out with soap," but his strong stand on certain issues makes him a "role model."
Asked Tuesday why he didn't go further and withdraw his support, McCrory said Trump remains the best candidate for president.
"I think what makes him a role model is where he does stand strong on certain issues that need to be said, especially from outside Washington, D.C.," McCrory said. "The Syrian refugee situation, it's a disaster."
Before You Go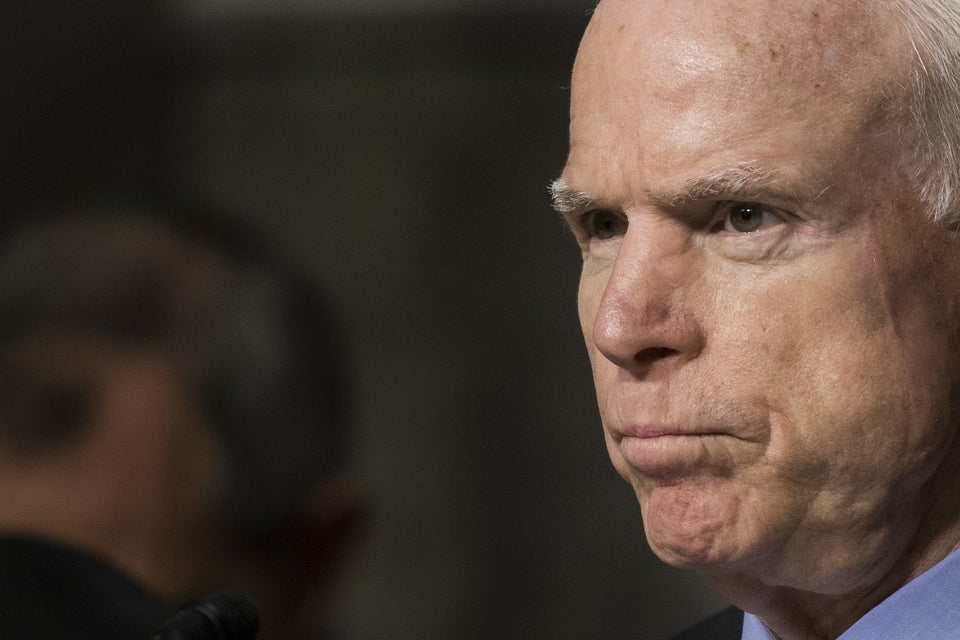 Republicans Who Have Withdrawn Their Support For Donald Trump
Popular in the Community