WASHINGTON -- On Aug. 13, North Carolina Gov. Pat McCrory (R) signed into law a voter ID bill that was widely denounced by civil rights advocates. Not only did it mandate government-issued photo IDs at the polls, but it reduced the state's early voting period from 17 to 10 days.
According to McCrory, however, he didn't actually shorten the voting.
"First of all, we didn't shorten early voting, we compacted the calendar," said McCrory in an interview with MSNBC's Chuck Todd on Wednesday. "But we're going to have the same hours in which polls are open in early voting, and we're going to have more polls available. So it's going to be almost identical. It's just the schedule has changed. The critics are kind of using that line when in fact, the legislation does not shorten the hours for early voting."
Thanks to an amendment from a Democratic state senator, the law specifies that North Carolina must continue to offer the same number of aggregate early voting hours as were available in 2012 for presidential elections and 2010 for midterm elections. But it still took away seven calendar days that were previously available to North Carolina voters to head to the polls.
Studies have shown that voter restrictions tend to disproportionately impact women, minorities and low-income voters -- demographics that tend to swing Democratic.
In September, the Justice Department filed a lawsuit against North Carolina, charging that the law intentionally discriminated against minority voters.
McCrory insisted in his interview on Wednesday that there was nothing political about the law.
A recent study by the Brennan Center for Justice at New York University Law School found that early voting has been popular in North Carolina. At least 32 states, as well as the District of Columbia, have laws that allow individuals to vote early and in person without an excuse, according to the Brennan Center. North Carolina is one of the nine states with the highest rates of participation.
Michael Dickerson, director of elections for Mecklenburg County, N.C., said the early voting period reduced the rush of people on the evening of Election Day. Rosemary Blizzard, the board of elections director for Wayne County, said there is more "time to control things" during early voting, and this "helps to make sure that everyone who is entitled to a ballot gets a ballot. It's just harder to do that on Election Day."
From the Brennan Center report:
Before You Go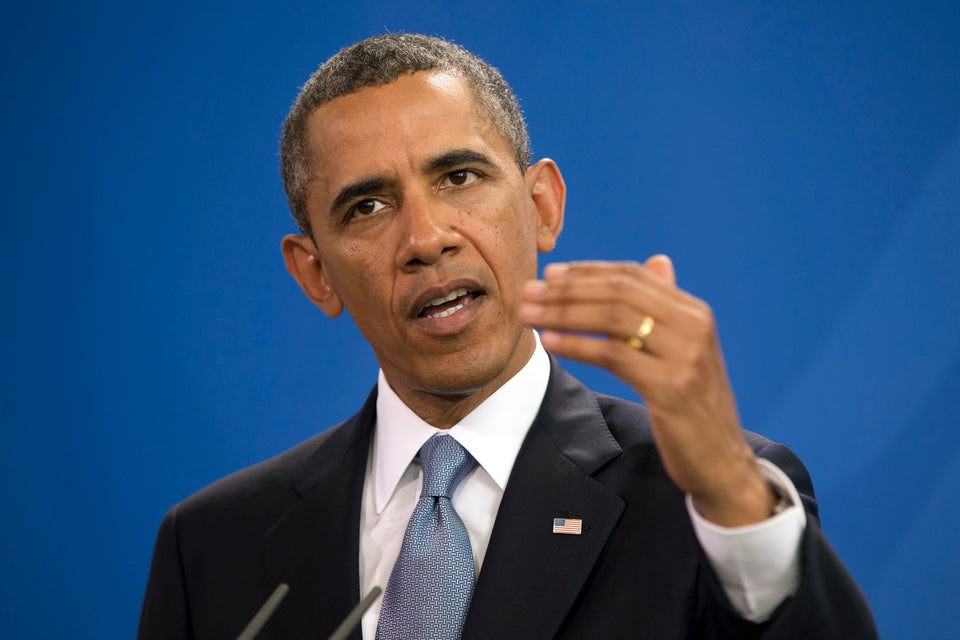 Politicians React To Voting Rights Act Ruling
Popular in the Community