Democrats are out with a new ad attacking North Carolina Gov. Pat McCrory (R) for signing HB2, the legislation that took aim at protections for the lesbian, gay, bisexual and transgender community.
The 30-second spot is part of a six-figure ad buy that started airing in Charlotte Friday morning, according to the Democratic Governors Association, which teamed up with the super PAC North Carolina Families First for the ad campaign. The ad focuses on the economic fallout from the law, which the governor signed on March 23.
"Pat McCrory's new discrimination law is putting North Carolina's economy and jobs at risk," DGA Communications Director Jared Leopold said. "This new ad will help inform North Carolinians about the economic damage caused by Pat McCrory's wrong priorities. Governor McCrory is taking North Carolina backwards and making it harder to bring new businesses and good jobs to North Carolina."
The GOP-controlled North Carolina legislature rushed HB2 through in a special session. The law bars cities and localities from enacting anti-discrimination policies that protect people on the basis of sexual orientation and gender identity and prevents schools from allowing transgender students to use the restroom that correspondents with their gender identity, rather than the gender assigned to them at birth.
McCrory is up for re-election this year, facing a challenge from state Attorney General Roy Cooper (D). A poll released in the wake of HB2 showed Cooper with his largest lead to date.
"It's no surprise Roy Cooper's Washington, D.C.-backed allies are already resorting to negative attacks aimed at tearing Governor McCrory and the state of North Carolina down, precisely because the governor's job-creation record is so strong with over 275,000 new North Carolina jobs created since he took office," McCrory campaign spokesman Ricky Diaz said Friday. "One thing they forgot to include in the ad is that 11 Democrats also voted to repeal the overreaching ordinance passed by the the far-left on the Charlotte city council."
"We've been working very closely with the business community down there and the governor and the legislatures to make it clear that it would be problematic for us to move forward with our All-Star game if there is not a change in the law," NBA Commissioner Adam Silver said Thursday.
McCrory has tried to do damage control in the wake of the blowback, issuing an executive order that he said incorporated the feedback he's received. It expands the state's employment policies to cover sexual orientation and gender identity, but otherwise keeps HB2 and its objectionable provisions in place.
This article has been updated with a response from McCrory's campaign.
Before You Go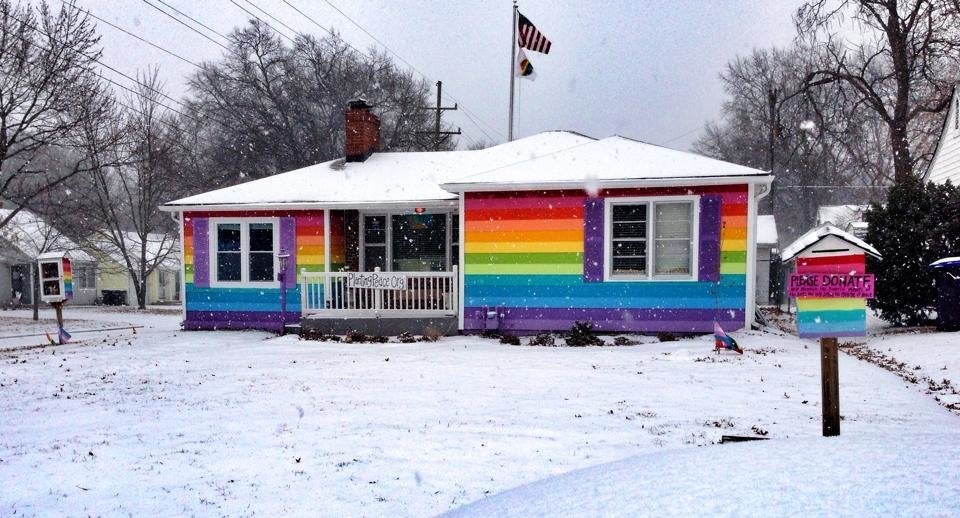 11 People Who Took On Anti-LGBT Bigots With Awesome Results
Popular in the Community