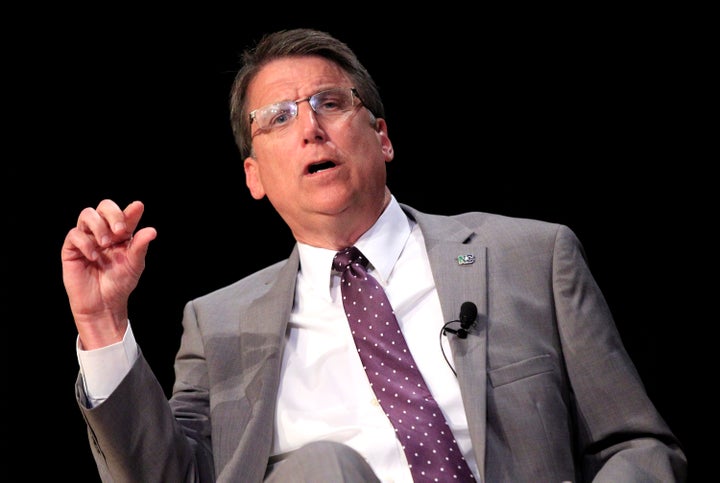 WASHINGTON -- The governor of North Carolina has successfully diverted America's attention away from Donald Trump and onto an equally pressing issue: toilets.
Gov. Pat McCrory (R) is at the center of a "debate" over which bathrooms transgender people should use. He signed a law in March that, among other things, bans transgender people from using restrooms that match their gender identity, meaning McCrory wants Caitlyn Jenner, who came out as transgender last year, to come with him to the bathroom to reapply her lipstick versus sharing a powder room with Mrs. McCrory. The U.S. Department of Justice told the governor last week that his law violates the Civil Rights Act. McCrory responded Monday by filing a lawsuit, which prompted the Justice Department to file its own lawsuit.
Bathroom use is a priority issue for McCrory, who is up for re-election in November, and it's something he insists is about privacy and not about discriminating against transgender people.
"Our nation is one nation. Especially when it comes to fighting discrimination, which I support wholeheartedly," the governor said at a Monday press event. "I want to ensure the people of our state and our country know that North Carolina has long held traditions of ensuring equality."
But a closer look at his record shows he's been hating on lesbian, gay, bisexual and transgender people for decades.
McCrory has rejected LGBT anti-discrimination measures every chance he's had in his 25 years in public office. He voted down a Charlotte ordinance in 1991 as a city council member, opposed another one in 2004 as the city's mayor, and now, as governor, he just made it illegal for localities to pass these kinds of protections.
"We have laws in our Constitution which forbid discrimination based on race, gender and religion," McCrory said after opposing the 1991 measure. "Beyond that, no other group should be given special status, and this community is often wanting special status."
He had a chance in 2014 to offer protections to LGBT government workers, when he signed an executive order barring discrimination against state employees. But he specifically left them out, keeping the order limited to discrimination based on "race, religion, color, national origin, sex, age disability and genetic information."
He hasn't just opposed anti-discrimination measures. As the mayor of Charlotte, a post he held from 1995 to 2009, McCrory defended a local YMCA for rejecting a gay man's application for membership. The club turned away local resident Tom Landry in 2006 when he tried to join with his partner and son. Landry wrote to McCrory about it, and he wrote back, "Thank for letting me know about your situation in trying to secure a membership at the YMCA. The YMCA has every right to set their membership criteria, but as you found, Charlotte has many options for health club memberships, including the Jewish Community Center."
McCrory was also no fan of the Charlotte Gay Pride Festival. As the city's mayor in 2005, he said it wasn't appropriate to have the parade in a public place. He suggested the LGBT celebration "belongs in a hotel." That same year, he refused to write a welcome letter to leaders of the Human Rights Campaign when they hosted a large dinner in Charlotte. He said later that he had the right "not to show any visible support" for the LGBT rights group.
The governor has even gone after local theater productions. In 1996, as mayor, he pressured the Charlotte Repertory Theatre to tone down the nudity and gay themes in its production of "Angels in America," the Pulitzer Prize-winning play about the AIDS crisis. "The Pulitzer Prize does not give you license to break the law," McCrory said at the time. The theater had to obtain a court injunction to continue with its show.
Requests for comment from the governor's office were not returned.
McCrory's new law doesn't just target transgender people; it bars cities from passing their own LGBT anti-discrimination ordinances. But the bathroom provision has received the most attention, namely because of the backlash it triggered. The state has lost millions of dollars in revenue from companies and organizations taking their business elsewhere, and from performers like Bruce Springsteen who canceled concerts in protest.
Before You Go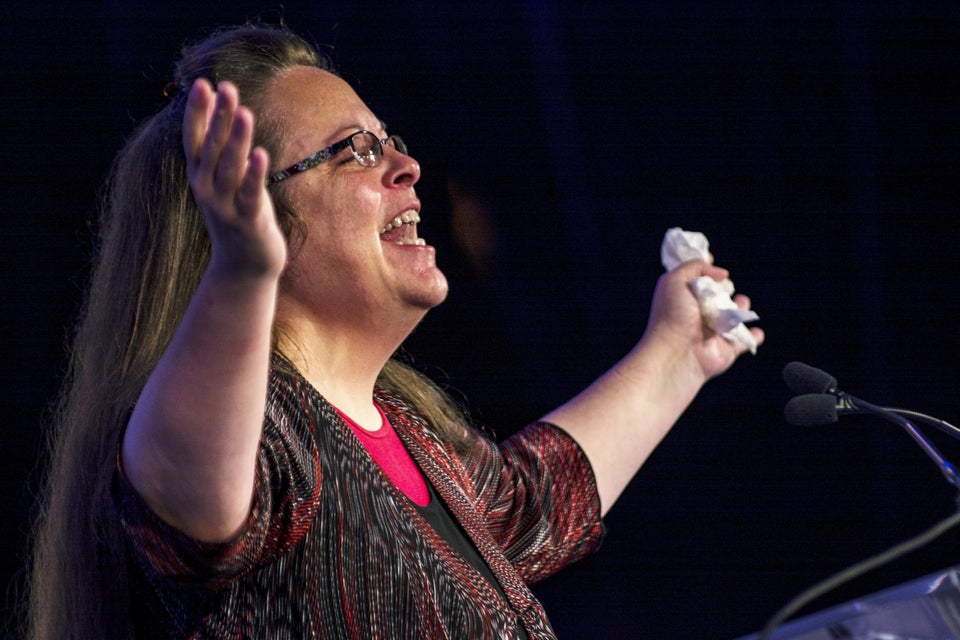 15 Of The Biggest LGBTQ Villains
Popular in the Community