A new poll finds that North Carolina Gov. Pat McCrory's (R) approval ratings have taken a hit after he indicated he would sign a controversial anti-abortion measure that was attached to an unrelated motorcycle safety bill moving through the state legislature.
A Public Policy Polling survey gave McCrory a 40 percent approval rating with 49 percent disapproving, 15 points down from June. Despite a 2012 campaign promise that he would not sign further restrictions on abortion services, McCrory said that he will sign the motorcycle safety and abortion bill, which would bar so-called sex-selective abortions and impose additional regulations on clinics. By a 34 to 47 percent margin, voters disapprove of the proposal, and 48 percent think that McCrory should veto it.
The North Carolina Senate previously has passed similar restrictions on abortions that were attached to an anti-Sharia law. The state House initially passed the most recent restrictions, attached to a motorcycle safety bill, which is now headed to the Senate. Eighty percent in the survey by Democratic-leaning PPP find it inappropriate to pass abortion restrictions attached to either measure.
The House added the abortion restrictions to the motorcycle safety bill without notice to Democrats or the public, and only 19 percent think the legislature is transparent in how it conducts business.
Voters also disapprove of a new law that cut unemployment benefits by a 29-55 percent margin. The law is at odds with federal rules.
Before You Go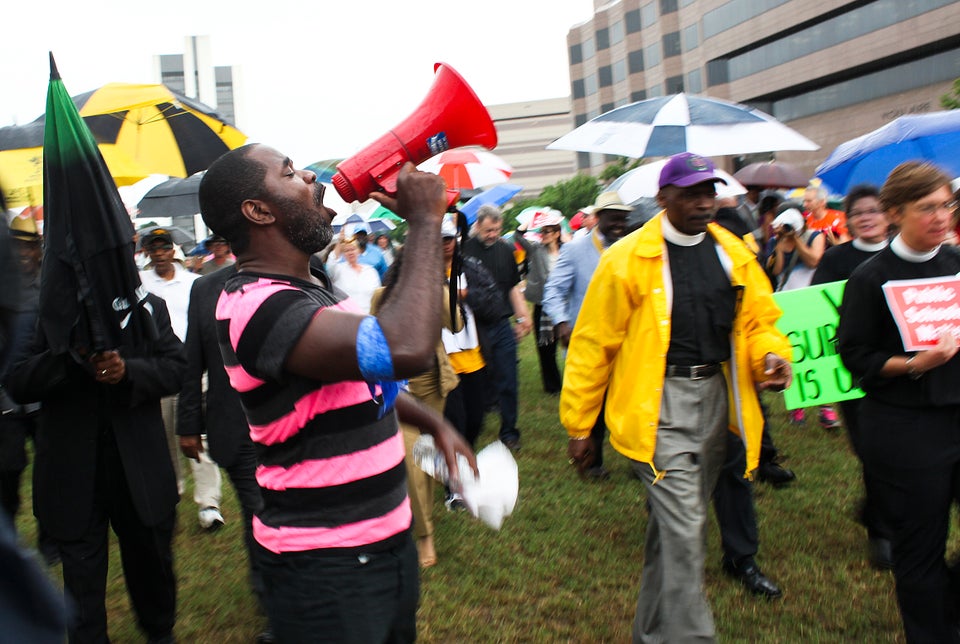 Moral Monday Protests
Popular in the Community