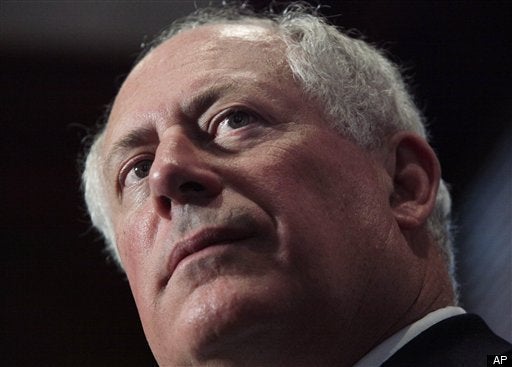 Following Bill Brady's declaration of victory in the GOP race for governor, Gov. Pat Quinn's campaign issued a statement ripping his contender for his ultra-conservative views.
Quinn was going after Brady before he was even declared a winner, and stepped up the criticism Friday.
The Republican nominee is from the extreme right wing of the party and far from the mainstream of Illinois voters. In his legislative career, Senator Bill Brady has voted against the Family Medical Leave Act, equal pay for men and women, and raising the minimum wage. He has also proposed repealing anti-discrimination laws, would ban all abortions -- even for victims of rape and incest -- and even voted against a bill funding mammograms and pap tests.

These and other extreme positions reflect Mr. Brady's misguided priorities, especially at a time when we need to rebuild our economy and prepare our workers for the jobs of the future. He may represent the extreme fringe of the right-wing, but he certainly does not represent the people of Illinois.
Brady attempted to nail Quinn on his early prisoner release program during a news conference in Springfield Thursday, but ended up making the news for being completely off base in his criticisms.
"GOP gubernatorial nominee Bill Brady needs to focus on economic issues and "get known" in the Chicago area if he's to win in November."
Calling all HuffPost superfans!
Sign up for membership to become a founding member and help shape HuffPost's next chapter