A survey released Thursday by Democratic-leaning Public Policy Polling contained some terrible, no good, very bad news for Illinois Gov. Pat Quinn and his reelection prospects.
Further, Quinn lost two of three hypothetical matchups with possible Republican challengers in the 2014 gubernatorial race in Illinois. Both state Sen. Kirk Dillard and state Treasurer Dan Rutherford topped Quinn in their showdowns, while Congressman Aaron Schock lost narrowly to Quinn.
Quinn also trails possible challengers in a Democratic primary big time: According to the PPP, he would trail Bill Daley by three percentage points and state Attorney General Lisa Madigan by a whopping 34 percentage points in the poll of 500 Illinois voters.
(Scroll down to check out the candidates said to be considering running in Illinois' 2014 governor's race.)
Another recent poll has similarly spelled trouble for Gov. Quinn. A Tribune/WGN poll released last month also put the Illinois governor's approval rating at just 26 percent. Only 4 in 10 Democratic respondents to the poll said they supported Quinn. Still, a September poll released by the Paul Simon Public Policy Institute put Quinn's approval rating at 42 percent.
"Gov. Quinn is doing what's right for Illinois and to make our state a better place," Quinn spokeswoman Brooke Anderson said. "After decades of fiscal mismanagement and two corrupt governors in a row, Illinois now has no-nonsense ethics laws, a shrinking unemployment rate and less discretionary spending than ever before because of Gov. Quinn.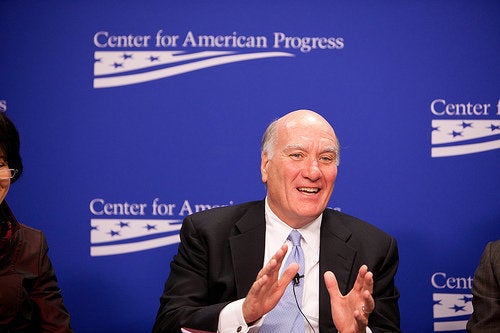 Illinois 2014 Race For Governor: Candidates Past, Present And Potential
Popular in the Community