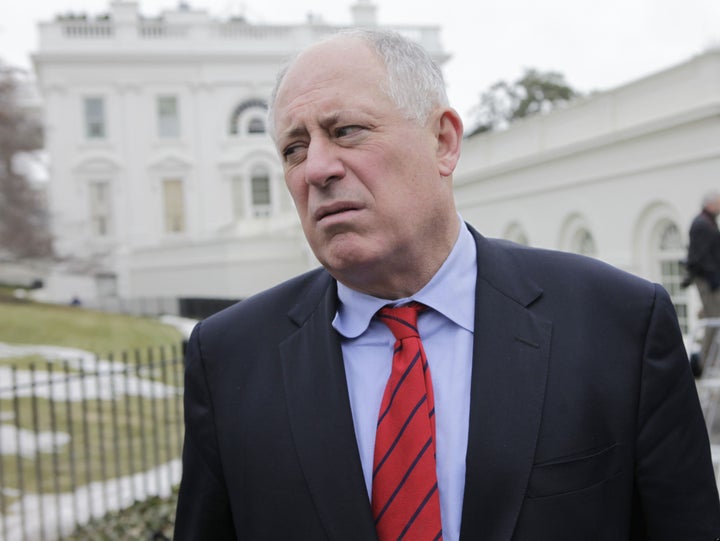 As predicted, Gov. Pat Quinn did not include a tax hike in his formal budget proposal Wednesday, but after listing the massive cuts to education that would be "necessary" without additional revenues, the governor stressed the need for a 1 percent income tax surcharge.
Quinn's plan, dubbed "Fighting for Illinois," aims to combat the $13 billion fiscal deficit "while still meeting its most critical needs for the people," according to a release from his office. The plan he spoke of Wednesday involved creating jobs, cutting costs, "strategic borrowing," federal assistance and increased state revenues--but most of his proposal seemed to be setting state lawmakers up for incredibly tough choices.
"I'm not going to try to sugarcoat the situation," Quinn said, calling the state budget a "crisis of epic proportions."
As Quinn's chief of staff Jerome Stermer outlined Tuesday, the governor's plan includes borrowing nearly $4.7 billion to cover the state's operating budget, cut $2 billion in spending and pass the buck -- or more precisely $6 billion bucks worth of bills -- to next year's legislature.
Quinn blamed the partisanship in Springfield for the cuts, which would hammer state schools. Quinn said the choice to cut $1.3 billion from schools--which would be a 17 percent cut in state funding to grammar schools and high schools across the state--was "unavoidable."
After explaining the education cuts, he brought up the tax surcharge, saying the 1 percent income tax increase would be "for education" and keep funding for schools where it is currently. He called school cuts (that he proposed) "short sighted" and said a "wise and responsible" alternative would be the tax hike.
"1 percent makes sense," Quinn said. "The people of Illinois will understand. We must invest in the future, even in tough economic times. We don't have six months, we don't have six weeks...[we need] immediate action."
Quinn wants to increase the personal income tax rate from 3 percent to 4 percent --- a 33 percent increase --- with the corporate tax rate rising from 4.8 percent to 5.8 percent. The tax hike would bring in $2.8 billion a year.

Quinn said is lawmakers fail to pass an income tax hike, roughly 13,000 teachers could start seeing layoff notices soon.
"I think that what you see the governor doing is calling the bluff of those who say you can do this without a tax increase," Ralph Martire, executive director of the Chicago-based Center for Tax and Budget Accountability told NBC Chicago.
Whether Quinn's plan will get lawmakers on both sides of the aisle to compromise remains to be seen.
"I'd not be comfortable saying it's dead on arrival," Rikeesha Phelon, a spokeswoman for Senate President John Cullerton (D-Chicago) told the Sun-Times. "But if I was simply assessing how I thought it would fare in the Senate, we'd have to assume we'd have to get Republicans on board to the idea of borrowing . . . and I do not see that happening."
"I don't think he intends to cut a billion dollars out of education... He's doing it to get the education community upset and to call lawmakers and say, 'Vote for a tax increase so we don't have this cut,'" House GOP Leader Tom Cross told Chicago Public Radio.
* State police would lose about $32 million, meaning a 15 percent drop in overall headcount.
* Local governments will see about $300 million less in terms of state support--"that and the education cuts are likely to increase pressure for cities and school boards to raise property taxes." (Mayor Daley is not so thrilled about this proposal.)
Quinn also intends to propose a $2,500 tax credit for each full-time job small businesses add, the Sun-Times reports.
"Anything meaningful (in terms of fixing the budget) is going to be publicly unpopular," former governor Jim Edgar said Tuesday. "I just don't think that's going to happen during an election year."
Calling all HuffPost superfans!
Sign up for membership to become a founding member and help shape HuffPost's next chapter