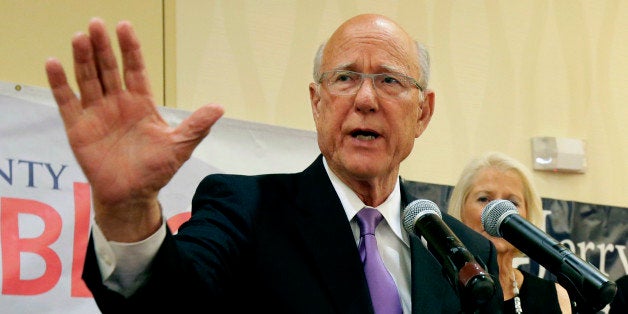 Sen. Pat Roberts (R-Kan.) didn't debate just Greg Orman, his independent challenger, on Saturday. He debated Senate Majority Leader Harry Reid by relentlessly portraying Orman as beholden to the Nevada Democrat's record and agenda in the U.S. Senate.
The 78-year-old incumbent put on a dominating performance at the state fair in Hutchinson, Kansas, beating back concerns about his floundering re-election campaign that was upended after Wednesday's withdrawal of Chad Taylor, the Democrat in the race. Roberts touted his experience and aggressively challenged Orman's political leanings, accusing the former Democrat of misleading Kansans.
"Kansas needs somebody with conviction and a backbone. I don't think my opponent has neither," Roberts said.
Rather than primarily tying Orman to President Barack Obama, as other Senate Republicans have done in Kentucky, North Carolina, Arkansas and Louisiana, the three-term senator portrayed his challenger as a Reid-in-waiting -- mentioning the majority leader's name in almost every answer.
"The choice is clear, I am the only candidate on this stage that will vote to put Harry Reid out to pasture," he said.
Orman, who has picked up steam in the polls, stuck to a bipartisan message that took both parties to task for historic levels of gridlock in the Senate. Again and again, on topics including immigration and Islamic State militants in the Middle East, Roberts would stake his position and Orman would follow by saying, "I agree with the senator."
"I'm running as an independent to reject the false choices that the two-party system has presented us with," he said.
Orman questioned Roberts, who is part of the establishment wing of the Republican Party, over his commitment to fiscal conservatism. And he criticized the senator for lobbing partisan attacks instead of laying out solutions to the country's problems.
"I agree that Harry Reid is stopping progress on a lot of things, but so are the Republicans in the House," he added.
An animated Roberts pushed the advantage just before the debate's close, when he questioned Orman about which party he would caucus with if elected to the Senate.
"I just want to know when you're going to take a stand and tell us what party you'll caucus with," Roberts said, raising his voice. "Where you gonna be?"
The moderator interjected before Orman could respond, citing time constraints.
On Thursday, Kansas Secretary of State Kris Kobach ruled that Taylor's name would remain on the ballot in November, despite the Democrat's statement that he had legally terminated his candidacy. Taylor will fight the decision, which could ultimately complicate Orman's support on Nov. 4.
Before You Go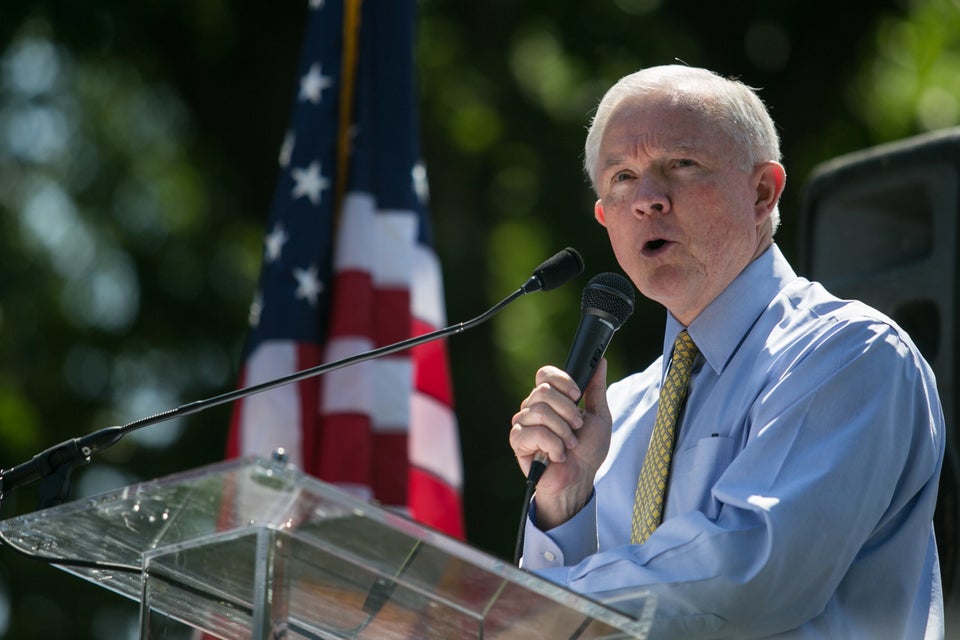 Senate Seats Up For Grabs In 2014
Popular in the Community