Ollstein told The Huffington Post she posed the question while Roberts "was getting into the senators' only elevator."
"That was the last thing he said and I didn't have a chance to follow up. He had a deadpan face but the tone/comment was snarky," Ollstein said.
Roberts tweeted an apology shortly after Ollstein's tweet went viral:
Roberts' snarky comment is awful for a multitude of reasons. For one, mammograms aren't included in the essential health benefits rule. They are required under a section of Obamacare that requires insurance plans to cover preventive care benefits for women.
Ollstein raised the question as the White House and GOP leaders continued negotiating major changes to GOP legislation to repeal and replace Obamacare, including provisions that would undermine Obamacare's consumer protections.
Republican leaders are reportedly discussing whether their legislation should abandon Obamacare's essential health benefits rule. The rule requires insurance plans to cover services that include emergency room visits, hospitalization, outpatient services, maternity care, mental health and substance abuse services, prescription drugs, rehabilitative services, lab tests, preventive care and pediatric care.
Another reason Roberts' response is off-putting is that many men get breast cancer or need mammograms. This year, an estimated 2,600 men in the United States will be diagnosed with breast cancer, and an estimated 440 will die from it. If a man has certain gene mutations or a family history of breast cancer, screening may increase the chances of early detection and successful treatment, according to the Susan G. Komen foundation.
Ollstein makes the point in her article about Roberts' comment that the senator "is referring to the common Republican argument that men should not have to pay for insurance that includes services only women use." That argument, Rep. Judy Chu (D-Calif.) pointed out, is invalid:
Rep. Jackie Speier (D-Calif.) and Rep. Barbara Lee (D-Calif.) also commented:
Another Twitter user made this observation:
Before You Go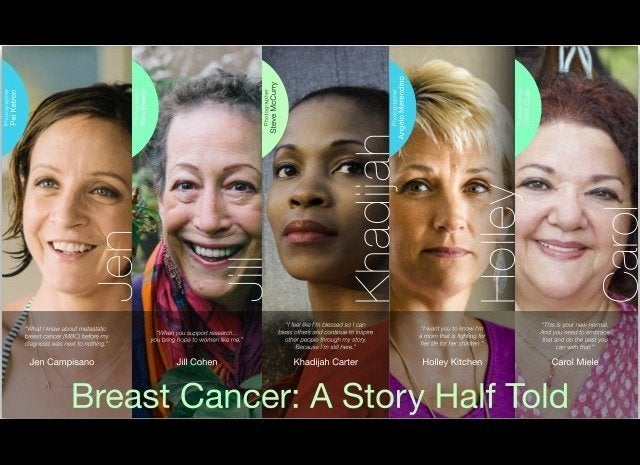 Meet the Women of Breast Cancer: A Story Half Told
Popular in the Community