Sen. Pat Roberts' (R-Kansas) attempt to break the ice at a hearing for President-elect Donald Trump's pick to lead the Treasury backfired on Thursday.
The Kansas senator opened the hearing by offering anti-anxiety drug valium to Sen. Ron Wyden (D-Ore.), after he delivered a lengthy opening statement detailing the shady business history of Steven Mnuchin, Trump's pick to lead the Treasury.
Wyden wasn't game for the joke. He reminded Roberts that there were many senators on the committee waiting to ask Mnuchin questions. Sen. Sherrod Brown (D-Ohio) followed up angrily, saying that he hoped the comment didn't set the tone for the committee's work this year.
"I like Senator Roberts, but I just can't quite believe that he would say that to a distinguished Senator from Oregon," Brown said.
"I said that to the president of the United States," Roberts replied.
Roberts told the hearing that he was just trying to lighten the mood with a little humor.
"I think just a little pinprick of humor might help this committee from time to time, which I engage in," Roberts said.
Wyden responded again by reminding him that many senators were waiting to ask questions.
Now it was Roberts' turn to get upset.
"Fine Ron, I'm done!" he said.
Before You Go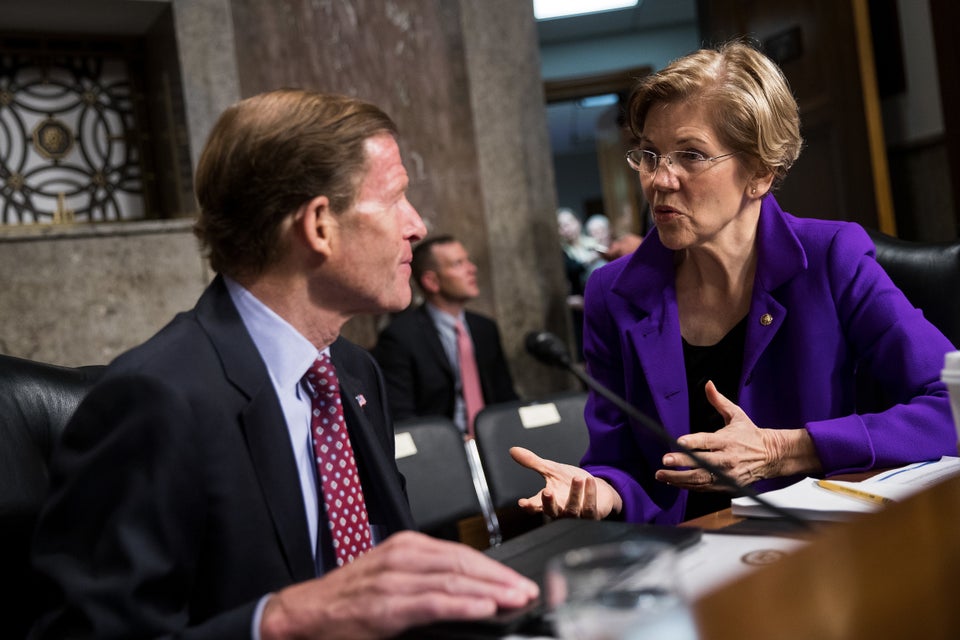 2017 Scenes From Congress & Capitol Hill
Popular in the Community