Conservative evangelist Pat Robertson advised two concerned parents to skip the same-sex wedding of their child in a "700 Club" segment this week.
Robertson, who has been an outspoken opponent of marriage equality for some time, told the viewer that by attending the ceremony, "you are agreeing with it," according to Right Wing Watch.
He added, "I would tell your child, 'I love you, but I cannot condone this. We will always love you, but I don't condone this activity.'"
The parents had suggested in their initial inquiry that they were divided over whether or not to attend, but Robertson was firm.
"Be in unity, and I would say don't go," he concluded.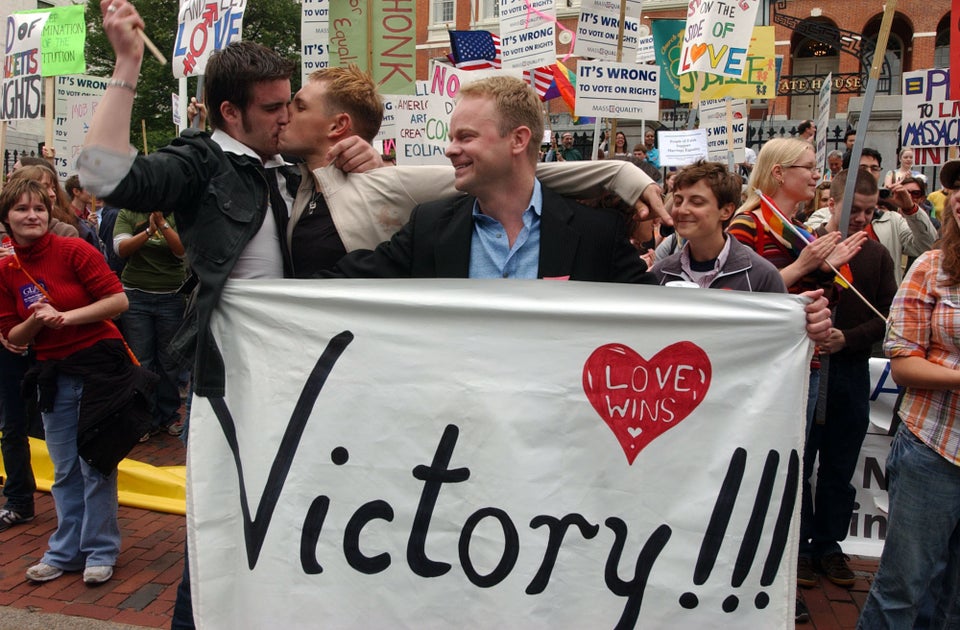 10 Incredible Improvements For LGBT People Since The First State Legalized Gay Marriage
Popular in the Community