 Virginia is for lovers, and we're not here to judge anyone. But if this Craigslist ad is legit, it's possibly one of the kinkier ones we've seen.
My husband I would be naked and making love in our bed all the while Pat Robertson will be constantly attempting to save our souls and the female to have ongoing dialogue trying to sell us an Ab Rocket in 3 easy payments.
Kempville, as Uproxx pointed out, is a "quaint borough of Virginia Beach." Apparently, there are at least a few people thinking outside the box there.
Frankly, we're all for creative sex as long as no one gets hurt, and you've got to admit, this fantasy sounds interesting to say the least.
Related
Before You Go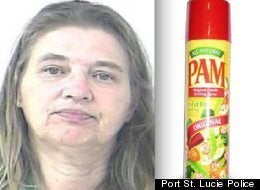 Bad Sex
Popular in the Community