 UPDATE 10/20/12 11:10 a.m.: In an interview with the Boston Herald, Pat Smith denied the Daily Mail's report.
"It's all (expletive). They lied. They lied," Smith, 72, told the Herald from her home in San Diego. "Very simple. It's very simple. I did not say that. And I've got a big enough mouth. I'm not afraid of saying what I believe, and I did not say that."
Click here for more, and read the original story below:
Pat Smith, the mother of Sean Smith, a State Department computer specialist killed in the attack on a U.S. consulate in Libya on the anniversary of Sept. 11, said Friday in an interview with the Daily Mail that President Barack Obama had been disrespectful in his most recent attempt to explain the incident.
STEWART: Is part of the investigation helping the communication between these divisions? Not just what happened in Benghazi, but what happened within. Because I would say, even you would admit, it was not the optimal response, at least to the American people, as far as all of us being on the same page.

OBAMA: Here's what I'll say. If four americans get killed, it's not optimal, and we're gonna fix it. All of it. And what happens during the course of a presidency is, you know, the government is a big operation and any given time something screws up. And you make sure that you find out what's broken and you fix it.
"My son is not very 'optimal' -- he is also very dead. I've not been 'optimal' since he died and the past few weeks have been pure hell," she said. "How can you say somebody being killed is not very 'optimal'? I don't think the president has the right idea of the English language."
Smith has been vocal about her displeasure with the administration's management of the fallout from the attack. In an interview with CNN earlier this month, she claimed that top White House officials, including Obama himself, had broken their promises to give her a detailed accounting of how her son died.
"I told Obama personally, I said, 'Look, I had him for his first 17 years and then he went into the service, then you got him.' I said 'You screwed up, you didn't do a good job, I lost my son.' And they said, 'We'll get back to you,'" she recounted. "They haven't told me anything. They're still studying it. And the things that they are telling me are just outright lies."
In her interview with the Daily Mail, Smith said that she was "finally starting to get some answers," but that there was still more she wanted to know.
Before You Go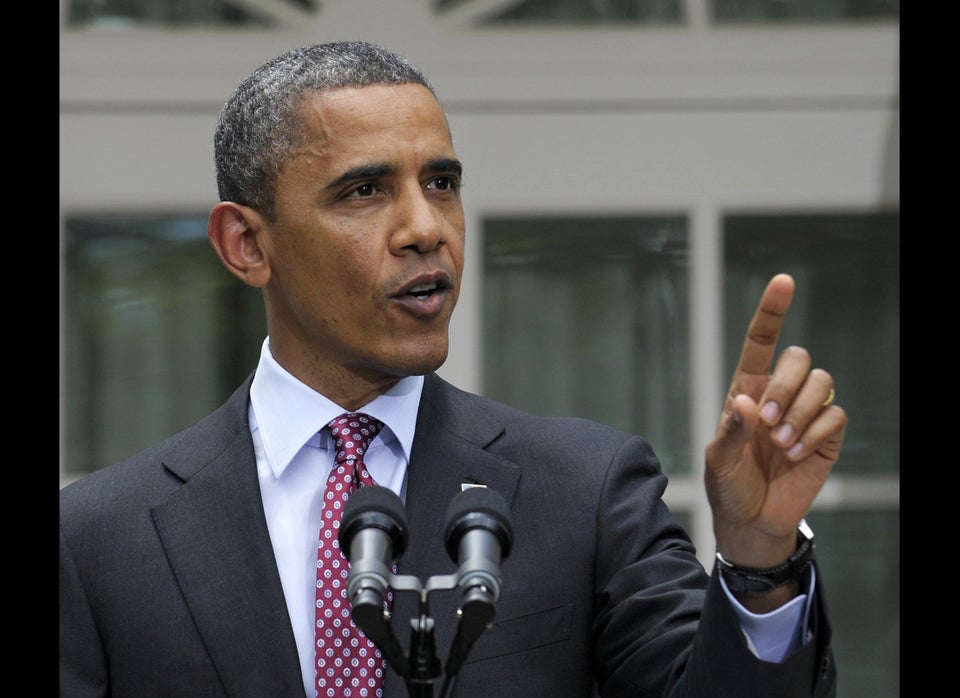 Politicians React To Attacks In Libya, Egypt
Popular in the Community