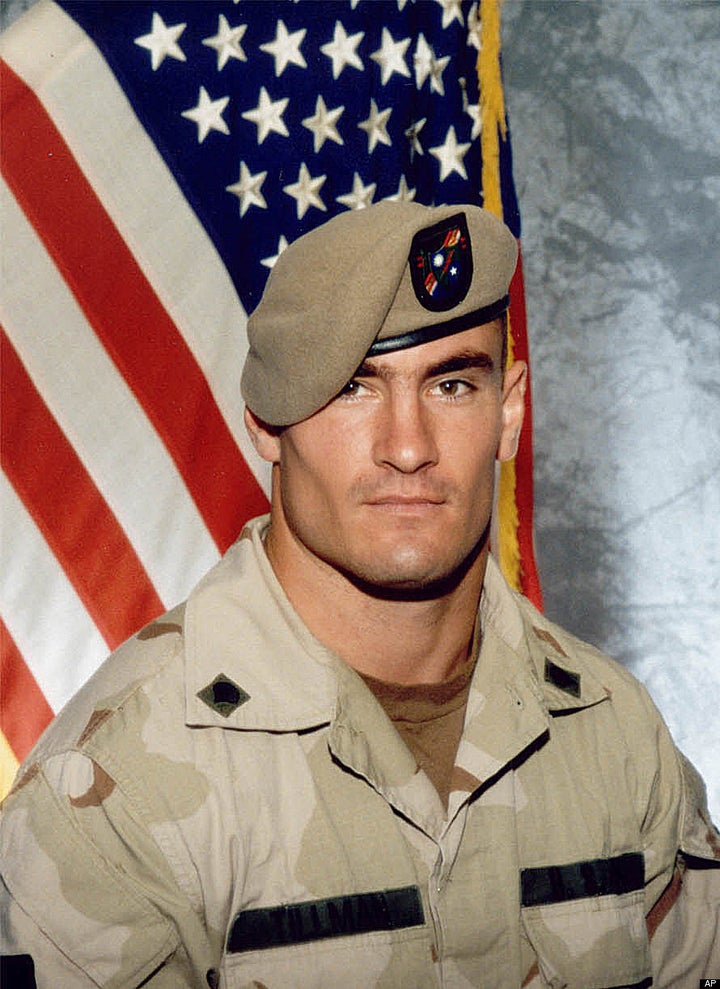 Pat Tillman died more than six years ago in Afghanistan, but his death remains a flash point to this day. Most recently, Tillman's younger brother Rich discussed the tragedy on "Real Time with Bill Maher."
Tillman was an NFL star who gave up his promising and lucrative career to join the Army in 2002, just months after the September 11 attacks. He died in April 2004 as a result of friendly fire, but a military cover-up initially hid Tillman's true cause of death to promote the narrative that he was killed by enemy fire.
Tillman's family has long been upset about the lies told following his death. In June 2005, Tillman's father passionately condemned an army investigator, writing, "I assume, therefore, that you are part of this shameless bullshit. I embarrassed myself by treating you with respect [on] March 31, 2005. I thought your rank deserved it and anticipated something different from the new and improved investigation. I won't act so hypocritically if we meet again." He later added, "In sum: Fuck you... and yours."
Friday night on "Real Time with Bill Maher," Tillman's brother Richard discussed his brother's death at length. At one point, after explaining the "gross negligence" and "criminal" judgment of the soldiers who fired at his brother, Richard said, "I wish he would've just lit these fucking idiots up with his own gun, you know. 'Cause he knew that they were shooting at him. I wish he didn't have so much character, and he would've shot his own guys."
"I wish he would have been like, you guys are fucking clowns, and just lit 'em up," he added. The Tillman Story, a documentary about Tillman's tragic death, is in theaters now. Scroll down for the full "Real Time" interview.
Related
Popular in the Community