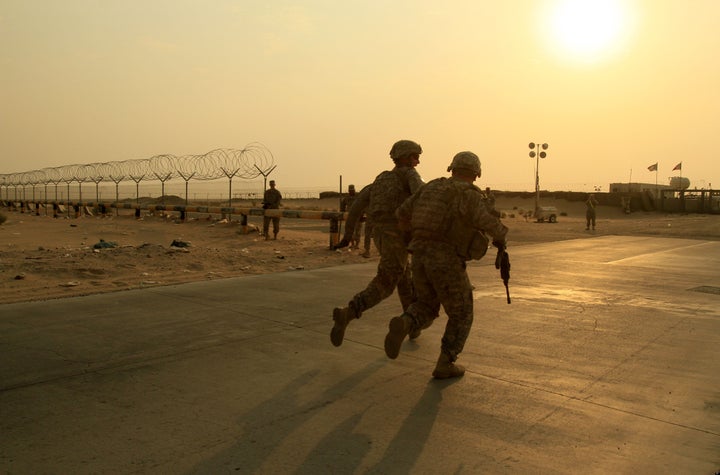 Pat Tillman unselfishly set out to defend this country with what some would call old-school American values. His actions were carried out in a manner reminiscent of a time in history when men walked away from good careers and bright futures to enlist in the armed forces. The act should have served as an example of America's best. Instead Tillman's death put the governments willingness to deceive its own people directly into the spotlight.
Although his family does not seem to aspire to be spokespersons, military families wish they would do just that. The Tillmans have been able to get worldwide attention for a disgraceful injustice that unfortunately is shared by countless others.
Whether Pat Tillman was killed by friendly-fire or murdered, the resulting cover-up, lies and destruction of evidence no doubt compounded the grief and confusion for his family making the concept of healing inconceivable. In interviews, Mary Tillman's demeanor is that of rage, while Patrick Tillman Sr. appears dejected and disgusted.
"When I see those two, I see my husband and myself." states Bonnie Palecco, whose son Adam was murdered in Okinawa 2005. The Palecco family provided a deposition for the congressional hearings into the Tillman case. "The emotions associated with the endless fight for truth is always right on the surface for all to see."
With or without a spokesperson, hundreds of military families are determined to convince the American people and the U.S. government of the need for a major overhaul on the investigative policies and procedures in unattended soldier deaths -- both in and out of combat zones.
Tracy Shue, widow of Air Force Colonel Philip Shue, has been fighting for years to prove her husband did not commit suicide. Colonel Shue's car crashed into a tree on his way to work at Lackland Airforce Base in April 2003. Emergency responders found that his body was mutilated with both nipples excised, a 6" incision down the midline of his chest, duct tape around both wrists and both ankles, an amputated left 5th digit finger, and an amputated left earlobe. At autopsy, his body bore torn and cut clothing, multiple contusions, lacerations, incisions, and punctures wounds to his extremities, all suggestive of defensive injuries.
"Right now there is no mechanism in place. Families are expected to accept ridiculous findings without recourse. We need formal inquest hearings to force the military officials, medical examiners and investigators to defend their findings and conclusions in determining cause and manner of death. Families should have rights to a forum allowing them to dispute questionable findings with subject matter experts. "
Kimberly Stahlman, widow of Marine Colonel Mike Stahlman feels the same way:
"Unattended deaths are supposed to be treated as a homicide until proven otherwise. In my husbands case, investigators had already labeled his shooting a suicide when they called me. They ignored forensic evidence pointing to murder."
The families of the soldiers listed below have experienced most of the same lies and injustice as the Tillman's. Their cases are not famous, so little attention is paid to them and no apology letter is forthcoming. As seen by the year of their death, some of these cases are more than a decade old.
PVT Nicholas Davis, 2005
Jayson David Coffman,1999
Captain Scott Corwin, 2004
PV2 Nolan Edward Stites, 2000
AOC Thomas Richard Traylor, USN, 1998
2nd Lieutenant Kirk Charles Vanderbur, USMCR, 1992
Mssr Stephen J Killian, Jr. USN, 1999
Sgt. Loren James Janeczko, 2001
Marine PFC Robert A. Guy, 2005
LTC Dominic Rocco Baragona, 2003
PFC Jason Pirro, 2004
Petty Officer 3rd.Class Matthew David Brandt, 2005
Colonel Philip Michael Shue, 2003
Colonel Michael R. Stahlman, 2008
PFC LaVena Johnson,2005
SPC Anthony Wilder, 2006
Airman Ashley Turner, 2005
Sgt. Benjamin Griego, 2007
Seaman Adam Palecco, 2005
Sgt. Thomas J. Sweet II, 2003
SSG Justin Lee Garza, 2009
CPO Darrell Ray Jones Jr., 2003
Sadly there are many others and even though they are unknown, don't expect them to fade away. These patriotic military families will not stop until all traces of the current investigative practices allowing corruption and injustice are abolished.
Popular in the Community