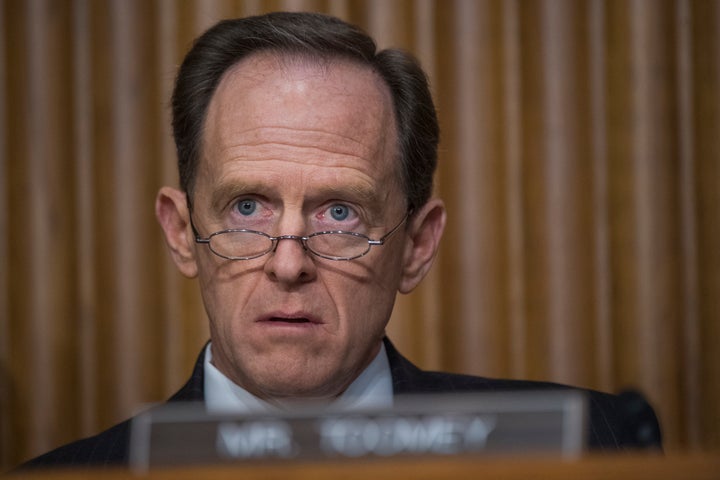 WASHINGTON ― Democrats have singled out Sen. Pat Toomey (R-Pa.) as their best hope for sinking President Donald Trump's education secretary nominee, Betsy DeVos ― whose confirmation is hanging by a thread ― and they're flooding his phone lines to the point where nobody is answering calls at any of his offices.
The Senate is expected to vote on DeVos' confirmation on Tuesday, and it could be a nail-biter. Two GOP senators, Susan Collins (Maine) and Lisa Murkowski (Alaska), stunned observers Wednesday by saying they won't support her, which means it takes only one more Republican to deny her confirmation. If all Democrats vote no, as expected, and all other Republicans vote yes, which looks likely but isn't definite, that produces a tie vote. Vice President Mike Pence is prepared to come to the Senate to break a tie.
That's where Toomey comes in. He's called DeVos a "a great pick" and, feeling some outside pressure on Wednesday, told a Pennsylvania paper, "I will absolutely be voting for Betsy DeVos." On Thursday night, he issued a statement declaring again, "I am pleased to vote to confirm Betsy DeVos as Secretary of Education."
That doesn't sound like a person ready to oppose DeVos, but some Democrats think they can pressure the GOP senator to flip. One congressional Democrat said Toomey has emerged as their "best option."
Progressive activists see the next few days as their window for wearing down Toomey. Keystone Progress, a Pennsylvania progressive advocacy group, spent Thursday morning urging DeVos critics to call the senator and make the case for why he should oppose her confirmation. But people calling in are all getting a busy signal or being diverted to a full voicemail box. The Huffington Post called all eight of Toomey's offices in D.C. and around Pennsylvania, and got the same results each time too.
"It's a testimony to our grassroots organizing, if I can brag a little bit," said Mike Morrill of Keystone Progress. "I've never had this happen in my decades of organizing. The congressional phone systems are designed to handle huge volumes of calls."
Toomey spokesman E.R. Anderson confirmed their call volume has intensified, but didn't say whether it was because of people opposed to DeVos.
"There is a lot going on in Washington right now," Anderson said. "As such, many Pennsylvanians are calling to make their voices heard on a lot of issues. Senator Toomey's staff in both Pennsylvania and Washington are taking an 'all hands on deck' approach in answering as many calls as possible while also attending to other responsibilities, such as helping veterans, seniors, and attending to legislative concerns. Voicemail accounts are being emptied regularly, but with call volume as heavy as it is, mailboxes do fill quickly."
Pennsylvania's other senator, Bob Casey (D), has been flooded with calls about DeVos, too. Casey himself started answering the phones Thursday to relay his concerns to constituents about her confirmation.
Casey spokeswoman Jacklin Rhoads said their office has received about 80,000 emails and letters this week about DeVos ― and that's not even including the calls they've gotten. She said most constituents are calling to oppose DeVos.
There's even a Philadelphia teacher raising money online to "buy" Toomey's vote. Since DeVos previously gave $55,800 to Toomey's Senate campaign, Katherine Fritz started a GoFundMe campaign on Wednesday, as a joke, to match that amount and give it to Toomey in exchange for him agreeing to oppose DeVos. The joke campaign took off, and Fritz has already raised $12,731 as of Thursday afternoon. Her effort is "getting more traffic than any other active campaign," said Bobby Whithorne of GoFundMe.
Senators opposed to DeVos, a billionaire Republican donor, say it's because she lacks the qualifications for the job and is not committed to public education. Education groups in Toomey's state, such as the Philadelphia Federation of Teachers, have strongly condemned her nomination, saying, "the only experience she's ever had for public education is a commitment to destroy it."
Laura Bassett contributed reporting.
This story has been updated with information about Katherine Fritz's GoFundMe campaign, and to reflect DeVos' vote will be on Tuesday instead of Monday. It has also been updated to include a statement from Toomey released Thursday night.
Before You Go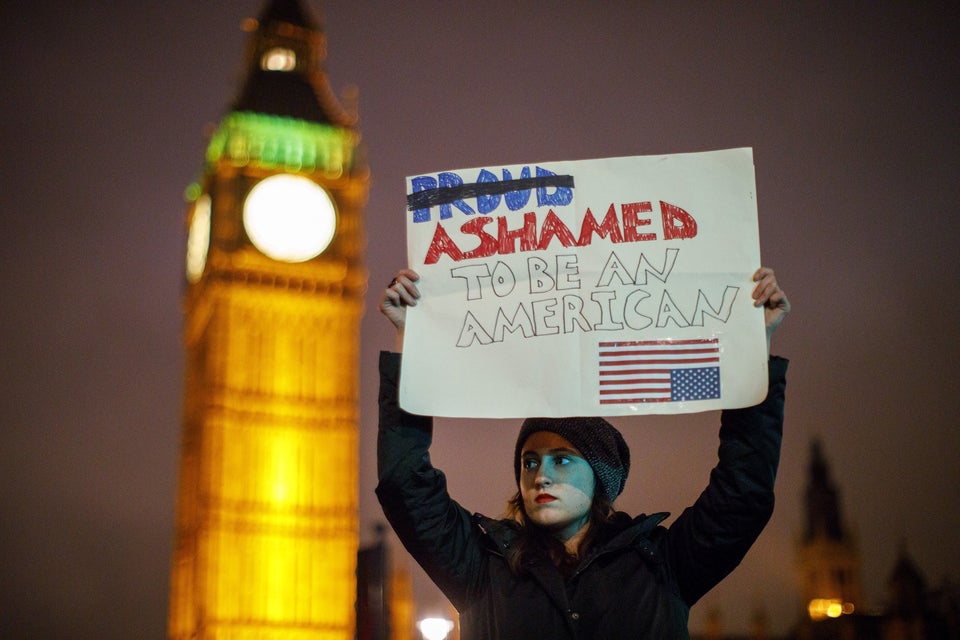 The World Protests President Trump
Popular in the Community