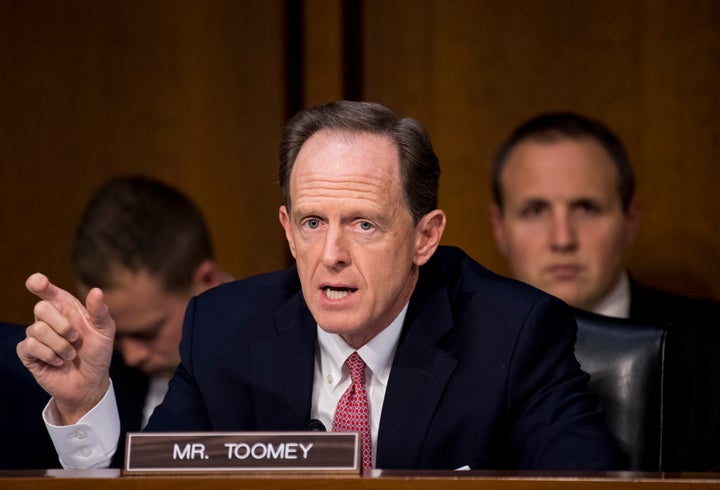 WASHINGTON ― Sen. Pat Toomey (R-Pa.) said Monday that the stories of migrant children being separated from their parents at the U.S.-Mexico border are overblown.
But a minute later, he admitted he had no idea what he was talking about.
In an interview with conservative radio show host Hugh Hewitt, Toomey was asked if he thinks Attorney General Jeff Sessions should reverse his new "zero-tolerance" immigration policy, which often separates children from their parents so the adults can be criminally prosecuted for crossing the border without documentation. Previously, authorities typically kept migrant families together and routed them to immigration courts.
Toomey said he didn't think Sessions should reverse the policy.
"I think the instance of the, you know, the heart-wrenching separation of a small child from the mother is, has been, the frequency has been exaggerated significantly," he said. "There are serious challenges at the border like, 'Does the person claiming to be the parent, is that person actually the parent?'"
Hewitt pushed back, citing news reports that nearly 2,000 children have been taken from their parents at the border in the span of six weeks. He pointed to other news reports describing children being put into cages in detention facilities akin to animal kennels.
The Republican senator conceded he didn't know much about the situation.
"This is not my area of expertise, Hugh. I'm going to have to drill down into this and address it," he said. "And maybe you're right. Maybe this is happening with a higher frequency than I've been aware of, and it is certainly, it's just not the right thing to be doing."
Asked if he thinks the immigration policy could lead to a humanitarian crisis for President Donald Trump along the levels that Hurricane Katrina was for President George W. Bush, Toomey, who had just said the situation was exaggerated, said yes.
"Yeah. Yes. I suppose it could," he said. "I mean, I think clearly, the country is focused on this. Clearly, it's a horrendous situation if a small child is being taken away from the child's actual mother. So I think we've got to solve this problem."
HuffPost asked Toomey's office to clarify which one is true ― if the senator thinks the frequency of family separations at the border is exaggerated, or if he thinks it is fueling a potential humanitarian crisis. Toomey spokesman Steve Kelly said the latter "accurately depicts" the senator's view.
You can listen to Hewitt's full interview with Toomey here.
This article has been updated with comment from Kelly.
Before You Go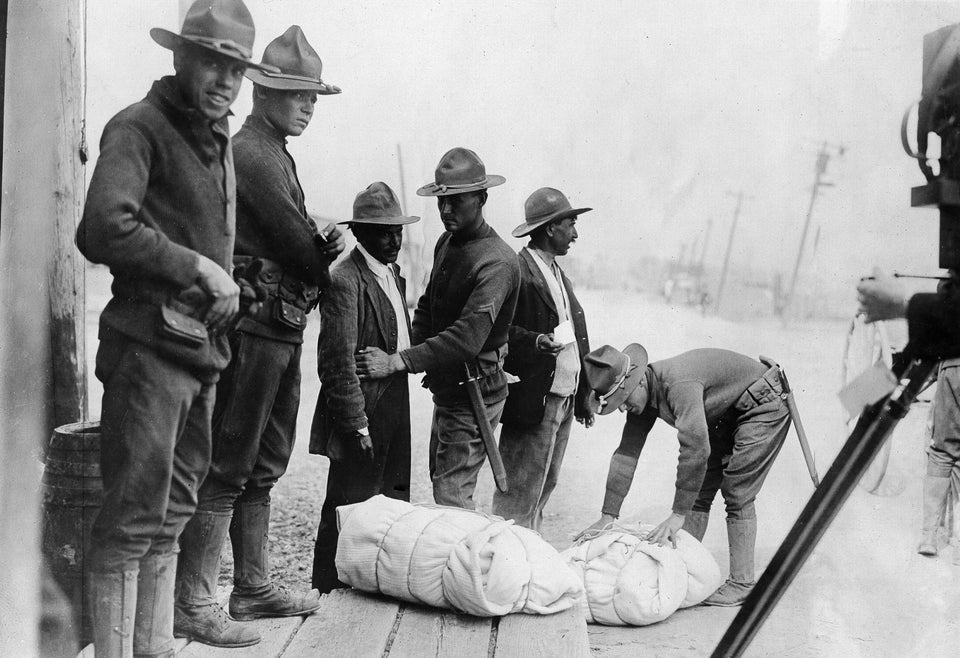 The Evolution Of The U.S.-Mexico Border Over The Last 100 Years In Photos
Popular in the Community