He again refused to take the bait during the final Pennsylvania Senate debate on Monday, deflecting the inevitable question by attacking his opponent McGinty for supporting Democratic nominee Hillary Clinton.
"I am not a hyperpartisan, reflexive ideologue," Toomey said. "Katie McGinty does that. I don't. There are a lot of things that concern me a great deal about Donald Trump, and I've been very public about it. I have criticized him repeatedly, publicly, because I think he has said some terrible things. I think he has taken some badly thought positions, and I acknowledge the nominee of my party is flawed."
Toomey, who has staked out a strategy of distancing himself from Trump in his hotly contested race, went on to criticize McGinty for being "blindly supportive of the most badly flawed candidate in decades" and having a "problem with the truth that allows her to overlook Hillary Clinton's chronic lies."
When it was clear that the GOP senator would not affirm whether he supports Trump, moderator Jim Gardner, who joked that Toomey has been "waiting for this moment to say whether or not you will vote for the nominee of your party," summed up Toomey's longwinded answer.
"I guess that means you have not been waiting for this debate," Gardner said.
Gardner pressed Toomey several more times to give a definitive answer ― to no avail.
Toomey continued to pivot between arguing that Trump "is a badly flawed candidate" and attacking McGinty for supporting Clinton.
"I can't believe in a country of 300 million people, we've got these two choices, and Katie McGinty can't acknowledge a single flaw in the nominee of her party," he said.
Pressed by Gardner yet again, Toomey claimed that voters do not care whether he supports Trump.
"I don't think my constituents care that much how one person is going to vote," he said. "They are going to make their own decision all across the Commonwealth about whom they are going to support and whom they are not going to support."
McGinty, who has used Toomey's equivocating on Trump as a major line of attack in her campaign, criticized the Republican incumbent for trying to have it both ways.
"He's the only person running for United States Senate in the entire country who has not leveled with his constituents," she said. "Here's what I want to share with the people here. In Philadelphia, the senator will say that he has differences and disagreements with Donald Trump, but in other parts of the state, what we hear from the senator is how excited he will be to confirm President Trump's Supreme Court nominees. What we hear in other parts of the state is the senator saying that he thinks Donald Trump has put forward incredibly constructive ideas. Senator, in politics, the definition of courage and character is doing what's right even if it costs you votes, and senator, you have failed that test."
Earlier this month, Toomey told reporters at a campaign stop in suburban Philadelphia, where many undecided voters live, that he is "unpersuaded" by Trump and won't endorse him.
"Someone should tell Katie, this is televised statewide, Katie," Toomey retorted on Monday. "I'm sorry if you didn't know."
Throughout the election season, Toomey has avoided saying whether he supports Trump, while denouncing Trump's offensive remarks. Last month, when several other vulnerable GOP senators said they would not vote for Trump in response to the release of a video of Trump bragging about sexual assault, Toomey still would not state his position on the GOP nominee.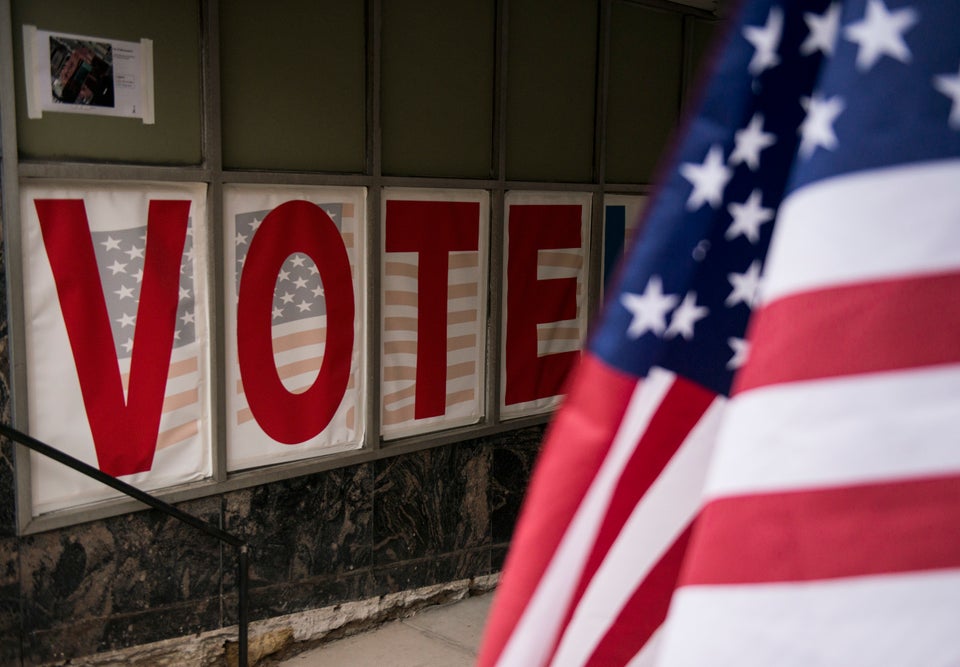 Election 2016
Popular in the Community