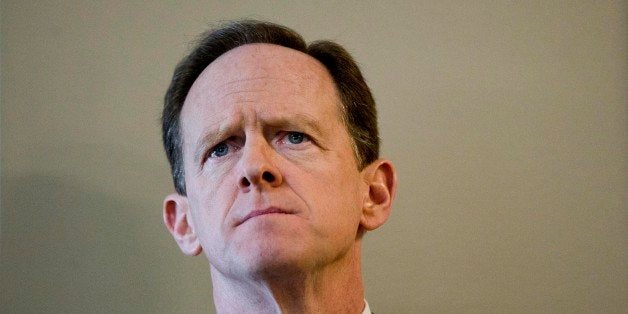 WASHINGTON -- Sen. Pat Toomey (R-Pa.) is preventing one of his own judicial nominees from moving forward, for reasons nobody seems to understand.
Toomey has long supported Luis Felipe Restrepo, who President Barack Obama nominated in November to the U.S. Court of Appeals for the 3rd Circuit. When Restrepo was nominated to be a district court judge in 2013, Toomey ushered him through the process, hailing his record as a magistrate judge and his volunteer work in the community. He boasted about Restrepo being one of three Latino federal judges he helped to confirm, and when Obama tapped him to be a circuit court judge last year, Toomey called him a "superb" choice.
But Toomey is now blocking Restrepo's nomination by not submitting his so-called "blue slip" to the Judiciary Committee, which gives the chairman a green light to move forward with a nominee. The committee won't take up a nominee until both home-state senators turn in their blue slips. Pennsylvania's other senator, Bob Casey (D), turned his in back in November.
When asked Tuesday if he's withholding his blue slip, the Republican senator gave The Huffington Post a confusing answer.

"No, I'm not. Well, let me explain how that works to you. But I've got to run for this lunch," he said, walking away quickly. "But I support his confirmation."
Toomey said he didn't have any new concerns about Restrepo and that he would turn in his blue slip. At some point.
"I will be submitting it at the appropriate time," he said, before disappearing into an elevator.
Aides to Toomey didn't offer much clarity. His spokesman said only that the senator "supports Judge Restrepo" and will "continue working for Judge Restrepo's confirmation and hopes it gets done this year."
There's a particular urgency to Restrepo's confirmation. In the nearly six months that he's been waiting for a hearing, the vacancy he would fill has become a "judicial emergency." That means the number of cases per panel of judges on that court exceeds 700, or is between 500 and 700 for more than 18 months. The more overloaded those judges get, the more delays there are in justice being carried out.
It may be that Toomey's delays are part of a broader GOP effort to slow-walk Obama's judicial nominees. Republicans have only confirmed two this year, and the sluggish pace appears to be retaliation for Democrats confirming a batch of judicial nominees in the December lame duck. Some Republicans may also be trying to wait until 2016 to fill vacancies, when there may be a Republican in the White House. But the longer judicial vacancies go unfilled, the more it hurts the constituents of those senators not filling the seats.
Sen. Chuck Grassley (R-Iowa), the chairman of the Judiciary Committee, suggested Tuesday that he'll schedule a hearing for Restrepo as soon as Toomey gives him the go-ahead.
"When I get the blue slips returned," Grassley said on timing.
Sen. Patrick Leahy (D-Vt.), the ranking Democrat on the Judiciary Committee, wondered aloud why nothing is happening with Restrepo.
"By all accounts he has done an outstanding job. He was nominated to the 3rd Circuit over five months ago with the support of Senators Casey and Toomey," Leahy said in a statement last week. "I hope this judicial emergency vacancy will be considered soon."
Some progressive groups in Pennsylvania have started putting pressure on Toomey to give Restrepo a hearing.
"In the six-plus months since his recommendation, Judiciary Chairman Chuck Grassley (R-Iowa) has still not scheduled a hearing for Judge Restrepo," reads a petition Keystone Progress is circulating. "Senator Toomey, you could change that, if you were so inclined to push harder to fill the vacancy."
Toomey is up for re-election in 2016.
Support HuffPost
The Stakes Have Never Been Higher
Before You Go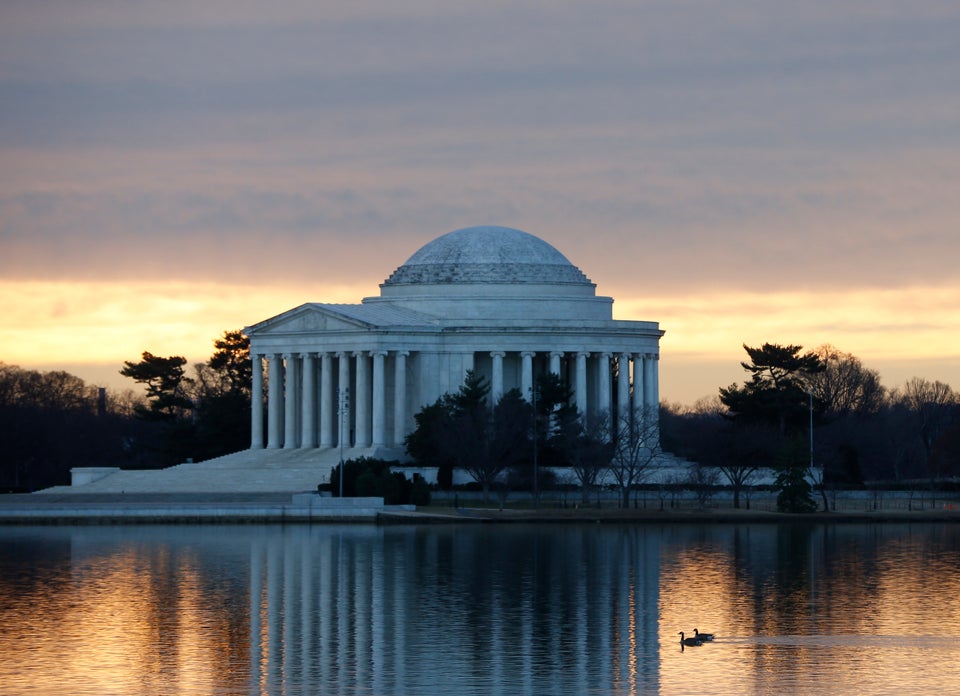 Monuments in Washington D.C.
Popular in the Community