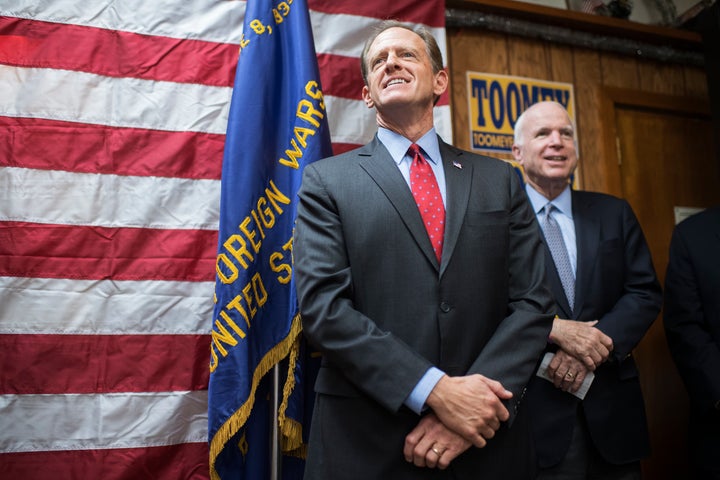 WASHINGTON ― Sen. Pat Toomey (R-Pa.) eked out a re-election victory on Tuesday night, bringing an end to one of most closely watched ― and most expensive ― Senate races in the country.
Toomey also tried, in the final days of his campaign, to align himself with President Barack Obama. He released an ad that featured a 2013 clip of Obama praising Toomey for his leadership on a bipartisan gun safety bill. The president issued a rare statement in response, dismissing the idea that he and Toomey share priorities.
"Pat Toomey may have done the right thing on one vote, but courage is telling Pennsylvania voters where you stand on the tough issues, not just the easy ones like background checks," Obama said. "Voting to shut down the government and against bills to close the terrorist gun loophole isn't courage. And playing politics with the Supreme Court isn't courage."
Toomey's win, which wasn't called until 1:18 a.m. on Wednesday, ensures that Republicans hold onto their majority in the Senate. It also caps off the most expensive Senate election in U.S. history. All told, outside groups and candidates spent more than $152 million in the race, according to the Center for Responsive Politics.
Popular in the Community