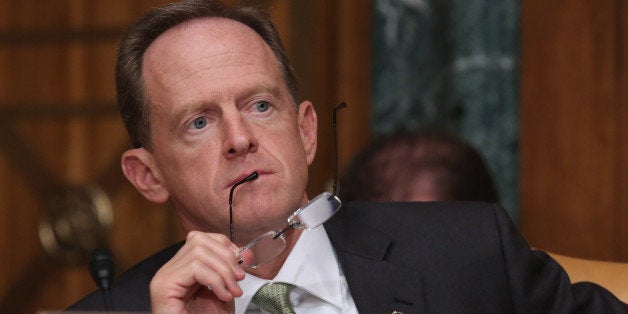 WASHINGTON -- A leadership PAC controlled by Sen. Pat Toomey (R-Penn.) may have violated Federal Election Commission rules by contributing to a super PAC that is likely to support his re-election campaign in 2016.
According to FEC records, Toomey's Citizens for Prosperity in America Today made a $50,000 donation on Jan. 28, 2015, to Prosperity for Pennsylvania, a super PAC launched by former Toomey aides. It is the first contribution from a leadership PAC controlled by a lawmaker to a super PAC whose apparent sole purpose is to support that same lawmaker's election.
This could prove problematic since leadership PACs are, by definition, "directly or indirectly established, financed, maintained, or controlled" by a candidate or lawmaker. Under the FEC's coordination rules, the groups are required to be "independent" from the candidates they support, meaning they are banned from making independent expenditures to help elect their controlling lawmaker. The contribution by Citizens for Prosperity in America Today to the super PAC appears to be an attempt to circumvent the coordination rules.
Larry Noble, senior counsel to the pro-campaign finance reform group Campaign Legal Center and former general counsel to the FEC, told The Huffington Post that if Prosperity for Pennsylvania does spend the $50,000 to support Toomey's election, the leadership PAC's contribution should be considered an illegal independent expenditure.
"It's really hard to rationalize this being legal if that's what's going to happen," Noble said. "Once the leadership PAC gives to the super PAC, I would argue that the expenditures by the super PAC are no longer independent."
The intentions of Prosperity for Pennsylvania, the super PAC on the receiving end of Toomey's leadership PAC's contribution, are not fully known, but by all indications, the group will be backing Toomey's upcoming Senate bid.
The super PAC's treasurer is Mark Dion, who was chief of staff to Toomey when he served in the House of Representatives. Dion now heads the consulting firm Revolution Agency, which Toomey's campaign paid as recently as 2014. Chad Kolton, the former communications director for the Club for Growth when Toomey was its president, is listed as the super PAC's assistant treasurer.
In an email to HuffPost, Dion said that his group was "still getting fully organized," and that he didn't "really have anything to share at this point." Dion did not respond to questions about the leadership PAC contribution.
Toomey's leadership PAC is very much linked to his campaign apparatus, despite being supposedly independent from it. Since the PAC was created after Toomey's 2010 election to the Senate, it has reimbursed $35,000 to the campaign for shared costs related to rent, use of staff and overhead costs.
"Citizens for Prosperity in America Today PAC abided by all laws," Steve Kelly, a spokesman for the Toomey campaign and for the leadership PAC, said in an emailed statement. "It made a donation to Prosperity for Pennsylvania, not an independent expenditure; and it does not coordinate regarding how that donation is spent."
This is not the first contribution from a leadership PAC to a super PAC. In 2014, leadership PACs contributed more than $1 million to super PACs. The majority of the leadership PAC-to-super PAC contributions came from Democratic senators giving to Senate Majority PAC, which supported vulnerable senators facing re-election. Republican senators, meanwhile, sent their leadership PAC money to the Mississippi Conservatives super PAC, which was boosting their colleague Sen. Thad Cochran (R-Miss.) as he faced a tea party primary challenge.
However, in none of these prior instances did the receiving super PAC spend money to support the specific candidate whose group made the donation. If Prosperity for Pennsylvania does go on to back Toomey, which appears likely, it would be the first time a super PAC backed a candidate using money from a leadership PAC controlled by that same candidate.
"If they do that, they're betting the FEC won't do anything about it, which is a safe bet," Noble said.
Before You Go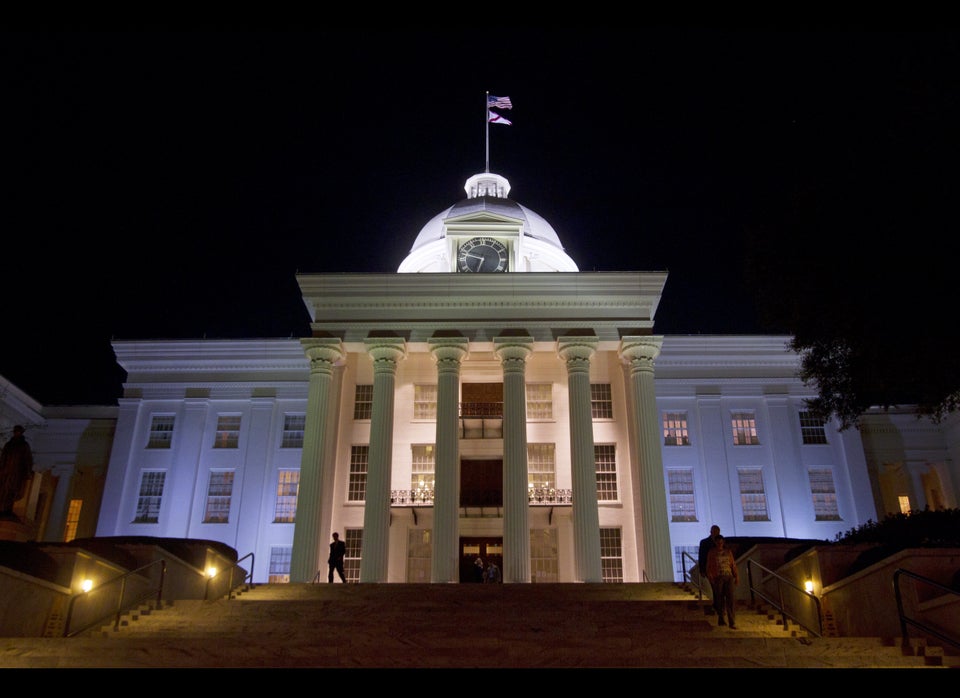 U.S. State Capitol Buildings
Popular in the Community